Looking for Farm Vehicle Insurance?
Whether it's tractors, land machinery or diggers, the day-to-day running of your farm can depend heavily on your farm vehicles. It's important to have peace of mind when it comes to finding the right farm vehicle insurance.
Farm machinery is vital to livelihoods and most likely operating for long periods of time, particularly during the busy season. This is a quick guide to getting crucial cover in case of theft, accident or fire.
Farm or agricultural fleet insurance typically covers all vehicles used on your farm. This is not to be confused with agricultural insurance which insures against loss or damage to buildings, livestock or crops.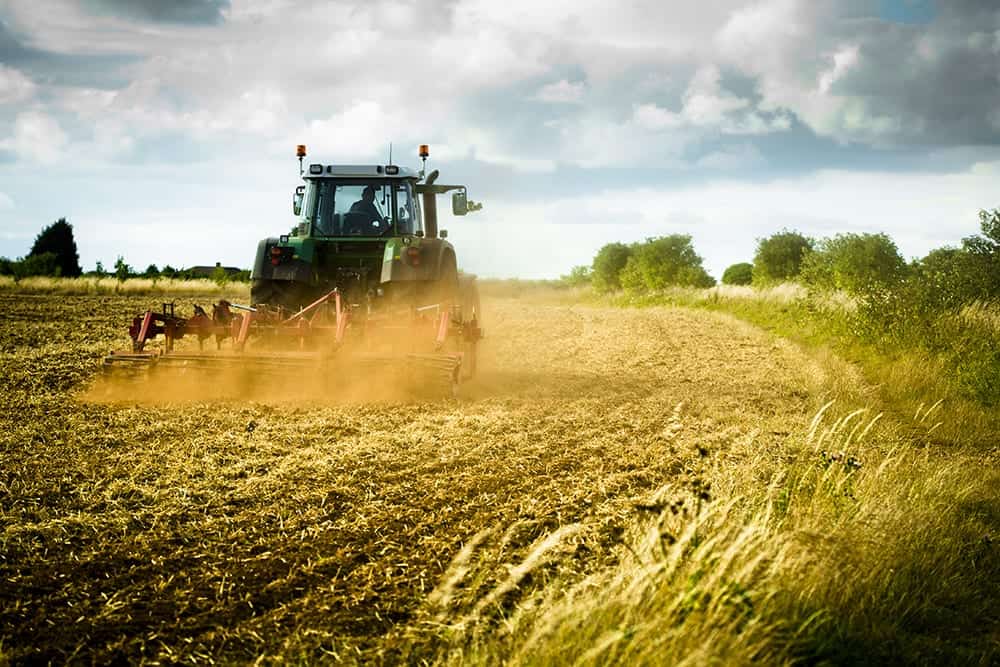 Do I need farm vehicle insurance?
If you live on a commercial farm or own agricultural vehicles to make sure your land is kept in tip top condition, you're going to need farm vehicle insurance. Whether you're covering your single tractor or entire fleet of combines, having proper farm vehicle insurance will help to make sure that if the worst happens, you'll be able to continue to operate your business and minimise downtime.
TOP TIP: Farm vehicle insurance can often cover cars that are used on your farm land or by employees, so be sure to include them on your policy as well as the heavy-duty vehicles.
What can be covered under a farm vehicle insurance?
Tractors
Agricultural vehicles (such as diggers, self-propelled tools, combines, telehandlers, ATVs)
Commercial vehicles (such as 4x4s, lorries, vans, pick-ups)
Private cars
Some insurers may also allow you to extend cover to other items that you'd like to protect that may not necessarily fit into a traditional farm vehicles insurance policy such as trailers, horseboxes and equipment like drills, hedge-trimmers or ploughs.
NOTE: If you have machinery that's manufactured before 1990 then there could be specialist policies available to you too.
Different types of farm vehicle insurance
As with most other types of insurance, companies will often offer different levels of farm vehicle cover for potential policyholders to choose from. So, when you're choosing the best insurer for your circumstances, it's worth thinking about the level of protection you need:
Third party
Covers damage to other vehicles or property if you're involved in an accident, either on the farm or on the road.
Third party, fire & theft
Covers you for the above AND theft or damage from fire.
Comprehensive
Covers you for the above AND vandalism and repairs which is particularly helpful in rural areas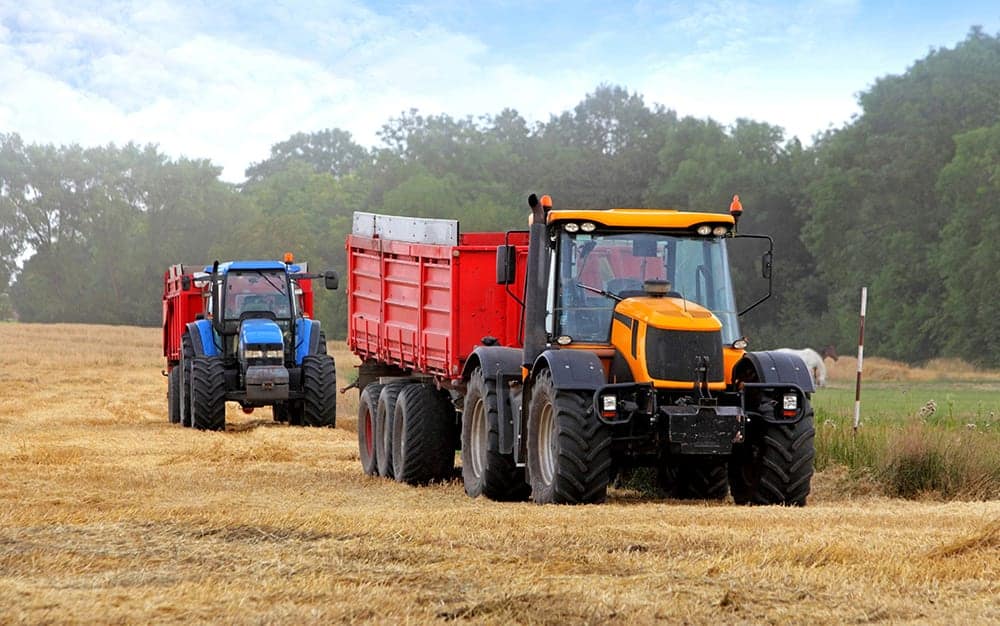 REMEMBER: Disclosing all the correct information of farm vehicle usage may mean slightly higher premiums, but the impact and costs associated with a denied claim due to non-disclosure could be huge for your business.
Avoiding farm vehicle insurance shortfalls
It's so important to think about how your farm machinery is being used and be as truthful and information-rich as possible when taking out your policy. There are plenty of things that could trip you up and affect the outcome, should you need to make a claim:
Family members:
Tell your insurer if another member of your family is going to use the vehicle even if it's not for official farm business.
Joint farm vehicle ownership:
If you share ownership of the farm vehicle with another business or neighbouring farm, both parties will need to disclose details to the insurer.
Borrowing/lending a farm vehicle:
It's fine to lend a neighbouring farmer one of your vehicles or machinery for the day, but it won't be covered under your policy, so make sure they add it to theirs temporarily and vice versa.
Include all vehicle use:
If you're taking out a policy for a farm fleet then make sure all uses including business, social, domestic and pleasure are included on the policy for each individual vehicle.
Machinery needs to be kept in check:
Many types of vehicle or machinery can fall under governed inspection laws, if this is the case for you, then you'll need to make sure paperwork is kept up-to-date and regular inspections take place otherwise your policy could become invalid.
Farm vehicles used together:
Usually trailers or trailed machinery can be claimed for as long as the tractor or vehicle they're attached to is comprehensively covered.
Farm Vehicle Insurance – Useful FAQs