Looking for Guest House Insurance?
If you're providing holidaymakers with great hospitality then it can get quite stressful. With guest house insurance you can at least have the peace of mind that you're protected should something go wrong.
When running a guest house there's so much to think about and many plates to spin. Although there are similar problems experienced by most property owners, they will feel more pronounced due to the size and turnover of people staying there, so it's important that you get the right level of protection against things like:
Accidental damage
Cash on the premises or in transit
Electrical and plumbing maintenance and repair
Loss of income due to closure
Loss of alcohol license
Legal claims by staff
Legal claims by guests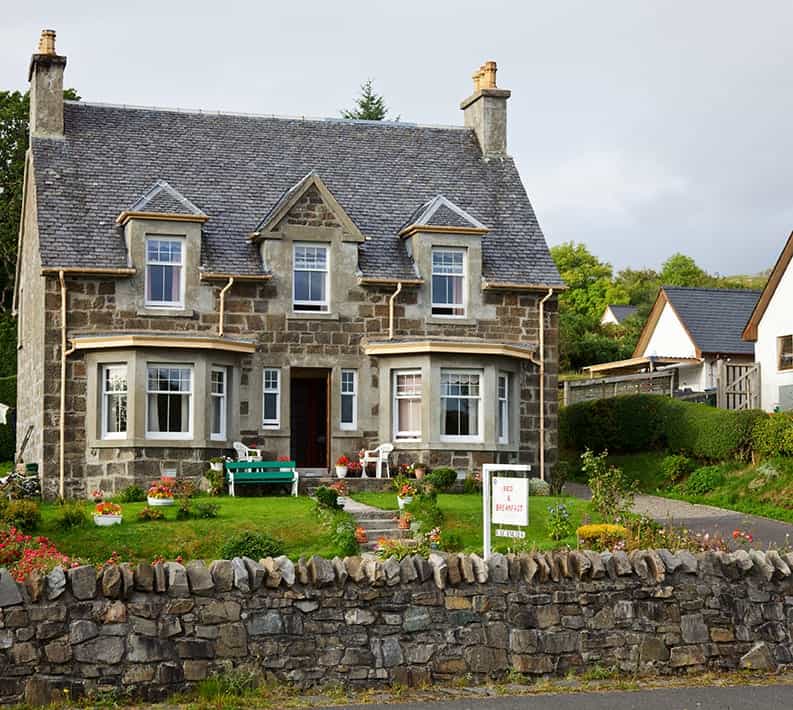 TOP TIP: Guest houses are usually considered to have fewer than 15 rooms available so ask your insurer how they would classify your property before purchasing guest house insurance.
Protecting your investment
Even the smallest incident could result in an expensive claim that could take time and money to resolve – particularly if it goes through the courts. There are many kinds of guest house insurance that you may find useful, and if you have employees then there's one kind that's compulsory by law:
Employers' liability insurance: whether it's full or part-time, temporary or seasonal staff, you'll need to have this type of guest house insurance. It will help you to cover the cost of compensation and legal fees should an employee become injured or ill whilst working for you.
REMEMBER: Failure to have employers' liability insurance if it's applicable to you, could result in fines up to £2,500 per day.
Taking out public liability insurance
As you'll have plenty of guests coming and going it might be worth purchasing a public liability insurance policy. If a member of the public is injured, becomes ill or has their property damaged in your guest home, then they may want to claim compensation. Adding public liability to a guest house insurance policy will help you to pay the claim as well as cover the legal costs of both parties if you're found to be at fault.
This kind of claim can be quite common in the leisure sector and can occur if someone slips on a wet floor in the restaurant or trips over a rug in their room.
TOP TIP: If your guests become ill from something that you've given them such as complimentary soap or even the tea in the room, then you might want to consider a product liability policy too.
You may want to think about contents insurance
If you've put work into providing beautiful rooms and accommodation for guests, then it can be soul-destroying if it becomes damaged or stolen. Big ticket items such as televisions, beds and wardrobes are expensive, and if you need to replace them you'll want to do it quickly so that other guests' stays aren't effected. Conversely, things like hair dryers, kettles and irons may seem cheap to replace, but if you have to do it for all of the rooms in your guest house then it can work out to be quite expensive.
Contents insurance on a guest house insurance policy can sometimes include accidental damage too, although as this isn't standard for many insurers, you'll need to double check and opt in when taking out the policy.
REMEMBER: This kind of insurance can help cover any contents that are damaged from fire, flood or burglary too.
Guest House Insurance – Useful FAQs