Looking for Minibus Insurance?
What type of minibus insurance do you need? Private use, private or public hire, fleet insurance or any driver? This guide explores the difference.
Clearly minibus insurance is more expensive than standard car insurance, they are bigger, can cause more damage, carry more people and cost more to buy and to repair. Depending on what you use your minibus for, there can also be additional things to consider such as who's insured to drive it and public liability insurance.
Depending on insurers most minibuses are classed as having 8 – 16 seats and weighing less that 3.6 tonnes.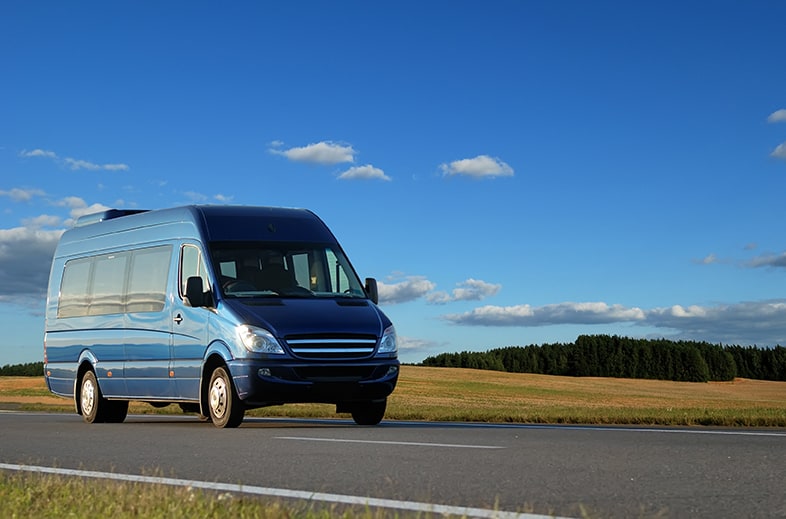 What Type of Insurance Do I Need for a Minibus?
If you own a minibus then this might seem like an odd question, however the definition of a minibus can sometimes be a grey area and sometimes van insurance or MPV (Multi Purpose Vehicle) insurance could be a better option, depending on the size, windows and number of seats of your vehicle. Typically MPVs have up to 7 seats, vans up to 9 seats and vehicles weighing more than 3.5 tonnes with 17 seats or more are classed as coaches.
NOTE: Third Party is the legal minimum level of insurance required to drive on UK roads. Levels of cover available are: Comprehensive, Third Party Fire and Theft and Third Party.
Private Minibus Insurance
Usage is important when taking out minibus insurance. If your minibus is purely for private use and you don't use it to commute than you will need private use minibus insurance. If you use it to commute to a place of work, you will need commercial minibus insurance.
If you transport other people for money, you will need either a private hire or public hire minibus policy depending on whether your taxi service is pre-booked (private hire) or can be hailed down on the street or taxi rank (public hire).
If you operate a minibus for a club or charity you will need private hire insurance and if you accept contributions towards fuel and running costs, you may need a permit from the DVLA. Non-profit community minibuses will also require a permit and public hire insurance.
IMPORTANT: If you are operating a minibus as a taxi you will need the appropriate private or public hire license from your local authority.
If more than one person needs to drive a minibus, there are various options available. Fleet policies are ideal if more than one vehicle is owned. You can also add multiple named drivers to a minibus policy or take out an any driver policy which usually covers selected drivers aged between 21 – 70.
REMEMBER: Any driver minibus insurance is more expensive; if you know who will be driving the vehicle maybe consider adding them as named drivers instead.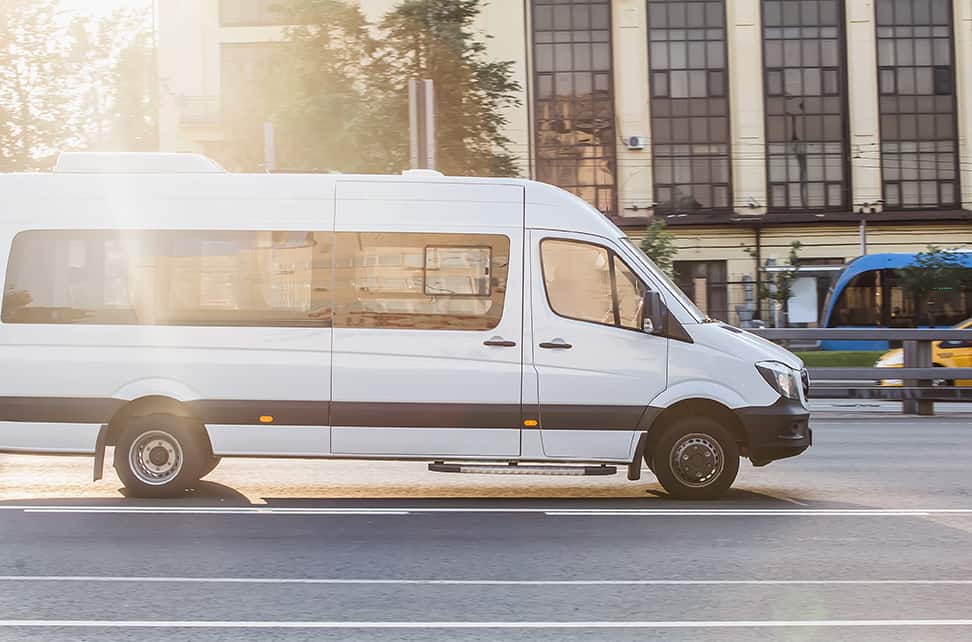 Minibus Insurance Options
When taking out minibus insurance insurers will offer various additional options in order to tailor a policy to you. As with car insurance, there are extras such as breakdown cover, key cover and legal cover. Personal accident is also offered by some insurers and public liability. Replacement vehicle is another useful extra if your family or business depend on your minibus.
REMEMBER: If you operate a commercial minibus, public liability insurance may be a contractual requirement with some clients, for example schools and councils.
Minibus Insurance – Useful FAQs
Yes. Short term minibus insurance is available for anything from a day to a week, a month or more. Read more
No. There is no 'social, domestic and pleasure' option which allows for commuting to a single place of work for minibuses as there is for cars. If you use your minibus for any commute you will need a commercial minibus policy.
Both cover minibuses operating as taxis. Private hire insurance is for pre-booked minibuses whereas public hire allows you to collect fares from taxi ranks or to be hailed down.
Related Content
Related Guides