Looking for Trailer Tent Insurance?
Trailer tent insurance is designed to give you peace of mind and help with costs should with worst happen to your trailer tent.
If you get a lot of enjoyment from your trailer tent, love the freedom it gives you and would be hard-pressed to replace it if it was stolen or damaged, then trailer tent insurance is a sensible solution for you. This guide explores the nuances of insuring a trailer tent, the bare minimum, the 'nice to haves' and what to look out for when choosing a policy that's right for you.
There is currently no legal requirement to insure a trailer tent.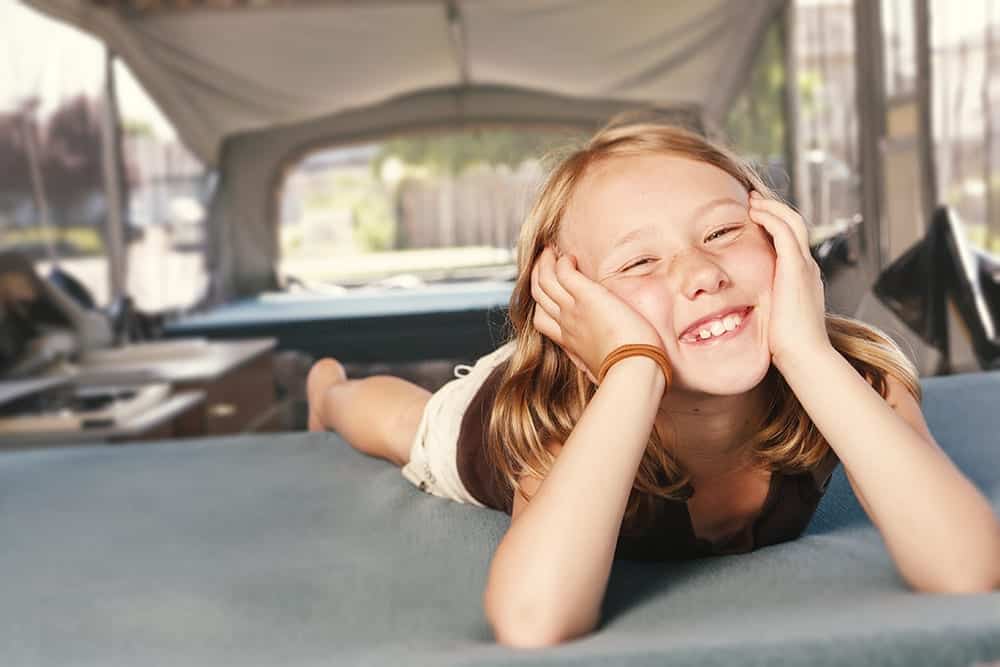 Trailer tents and vehicle insurance
Some comprehensive insurance policies extend third party cover to trailer tents. If this applies to you, be aware that the cover will only be third party, so damage to your own trailer tent will not be covered and that cover only applies whilst the trailer tent is attached to your vehicle.
There have been horror stories about insurers refusing to pay-out on third party cover because trailer tents have become unattached whilst being towed and subsequently wreaked havoc on the roads. This is a very good reason as to why you should always check your trailer tent and towing equipment every time you take it out.
If you feel that third party cover whilst being towed is all the cover you need for your trailer tent, remember to check the small print with your insurer. It may seem obvious, but it's still important to tell them you have a tow bar (these are technically modifications) and that you tow a trailer tent, to avoid any allegations of nondisclosure in the event of a claim.
IMPORTANT: More and more issuers are removing third party cover when towing trailer tents and making it available as an optional extra. Always read the small print and check that you actually have the cover you think you have.
Specialist trailer tent insurance
With a specialist policy your trailer tent in insured at home, onsite and on the road.
Traditionally trailer tent insurance covers things like:
• Damage due to vandalism, storms, fire and accidental damage
• Damage to third party property
• Public liability cover
• Legal expenses
• Recovery costs
It's unlikely to cover is things like:
• Wear and tear
• Infestation e.g mice, insects
• Damaged caused by mildew
• Personal possessions
Bridging the gap between camping and caravanning holidays, trailer tents offer all the comforts of a caravan without the bulky storage issues; it much easier to fold up your trailer tent and pop it in the garage than have a caravan parked on your drive. The downside is that trailer tents are notoriously less secure (and easier to steal) than caravans, hence why it can be tricky to get cover for personal possessions.
Since getting contents cover for trailer tents can prove difficult it's worth talking with your home contents insurer to see if certain expensive items such as iPads, laptops, phones etc. are covered outside of the home.
TOP TIP: Check with your insurer if your policy covers your trailer tent whilst lent out to family and friends.
Ways to save money on trailer insurance
Use a specialist insurer
Trailer tent insurance is a specialist provision, so you will get better deals from insurers who understand the market.
Security
Ask your insurer if they offer discounts for specific types and makes of security device before you invest in additional security.
No claims discounts
Some insurers will give worthwhile discounts when renewing trailer tent insurance if you have a certain number of years no claims history.
Join a club
Many enthusiasts clubs affiliate with specialist trailer tent insurers to get a great deal for members.
Other factors that affect trailer tent insurance include:
How old is it?
Is it imported?
Where it's stored when not in use?
Will you be taking it abroad?
Are you a member of an enthusiast club?
Do you loan your trailer tent to friends and family?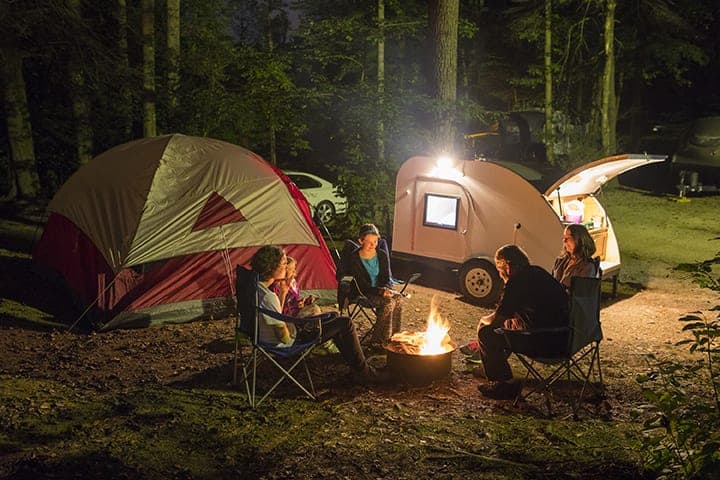 What type of trailer tent insurance do you need?
This very much depends on the value and age of your trailer tent and your estimation of it's worth. Talk to your insurers about:
Agreed value cover
Ideal if you have invested heavily in modifying your trailer tent
New for old cover
Great if your trailer tent is of a certain age
Market value cover
Suitable if you feel that your trailer is worth current market value
NOTE: You can also take out 'cover for loss of use' which covers the cost of alternative accommodation should your trailer tent be uninhabitable whilst you're away.
Trailer Tent Insurance – Useful FAQs
This depends when you passed your driving test and the size of your folding camper. If you passed your test before 1997 you should be fine.
UK national speed limits applicable when towing trailers are as follows:
60mph for motorways and dual carriageways
50mph on single carriageway roads
30mph in built up areas
*Trailers are prohibited from the outside lane of a motorway.