Looking for Coach Insurance?
Coach insurance is commercial insurance for all types of coach operator, from individual owner-drivers to nationwide fleets and everything in between.
This quick guide to coach insurance looks at the basics, the added extras and ways to design a policy to fit your business.
When it comes to coach insurance, the trick is to tailor your policy to your specific needs and only pay for the cover you need.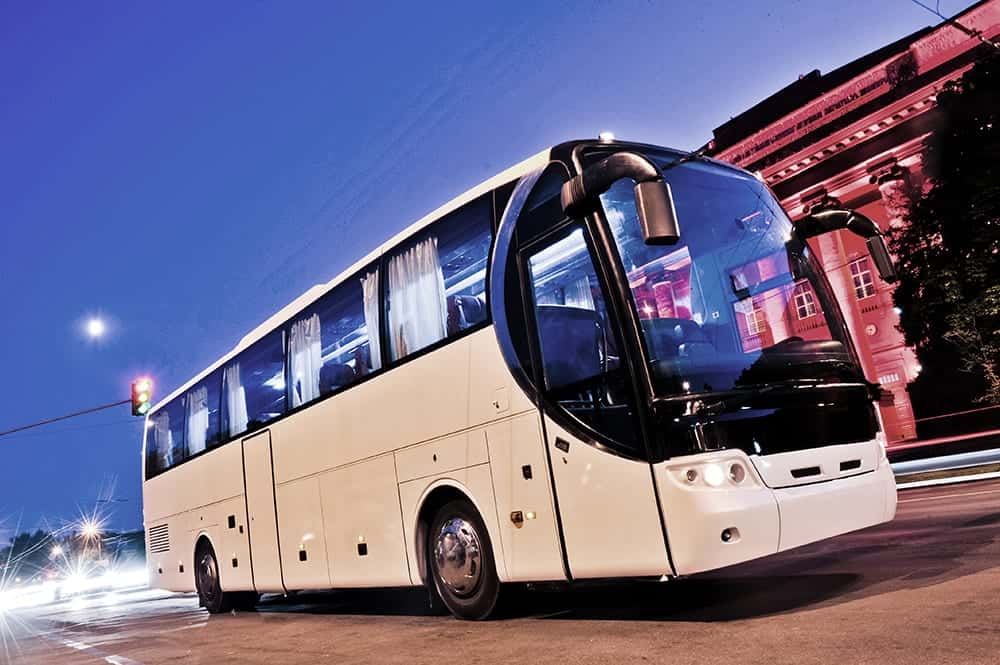 Not all coach insurance policies are made equal
Coach insurance comes in all shapes and sizes because coaches and public transport businesses are so diverse. There are many variables involved, including:
Number of vehicles
Type of vehicles
Age of your coach or your fleet
Seating capacities
Distances travelled
Onboard facilities
The same is true for businesses that require coach insurance, whether you operate your own fleet or single private hire coach. Perhaps you specialise in UK coach holidays, European coach tours, work for charities, provide transport for sports clubs, education trips or school runs? Whatever the nature of your transport business, coach insurance is a legal necessity.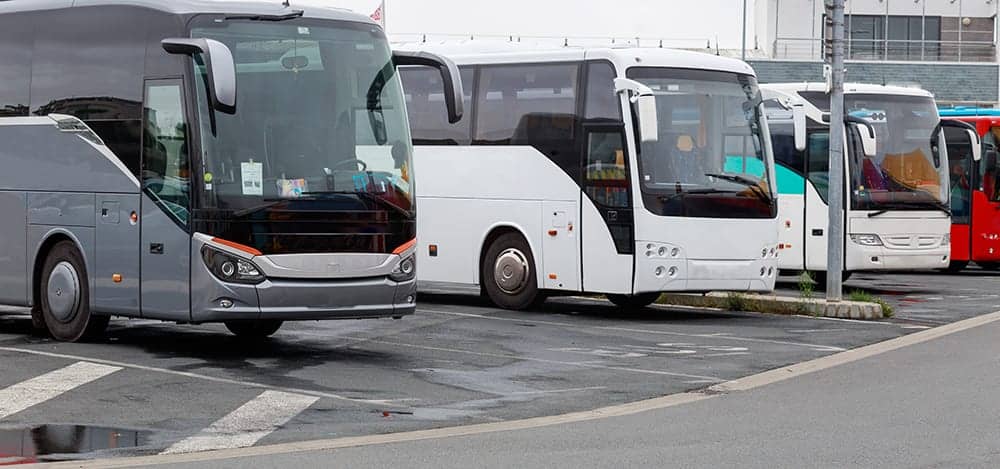 REMEMBER: It pays to have a contingency plan. Don't forget breakdown and recovery cover for your coach or fleet and be sure it includes passenger assistance and replacement vehicle/driver.
Tailor your coach insurance to your business
Coach insurance is an inescapable cost and a legal requirement, however depending on the nature of your business, there are ways to be savvy when deciding on your policy.
Fleet policies
Fleet policies offer competitive rates and reduce the admin headache of having to insure and renew numerous vehicles separately. Many insurers sweeten the pill further by offering favourable finance rates on fleet options.
Any driver policies
An any driver policy means that any driver you employ, who fits within the specified age, licence and claims restrictions, are automatically covered to drive your fleet. Whilst this reduces admin and the risk of uninsured drivers, the question is whether the flexibility outweighs the additional cost.
Glass insurance
Depending on your insurer, it may well be worth taking out a standalone glass policy, even if your windscreens are covered by a comprehensive policy. With some insurers, windscreen repairs and replacements are subject to your agreed excess and may well affect your no claims bonus. Standalone glass policies are a relatively cheap way of avoiding a substantial premium hike for something as minor as windscreen repairs.
TOP TIP: Any disruption to your service can have an adverse impact on your business - consider proofing your business against loss of earnings.
Added extras with coach insurance
Depending on the nature of your transport business, responsibilities and personal circumstances, insurers can offer a variety of additional types of cover, designed to complement your business and cover you for all eventualities. With coach insurance these vary from 'nice to have' to 'really important' and can cover incidents involving the public, employees and your place of business:
Public Liability
Professional Liability
Employers' Liability
Directors' and Officers' Liability
Products Liability
Tour Operators' Liability
Breakdown/Recovery
Goods in Transit
Medical Expenses
Legal Expenses
Personal Accident
Loss of income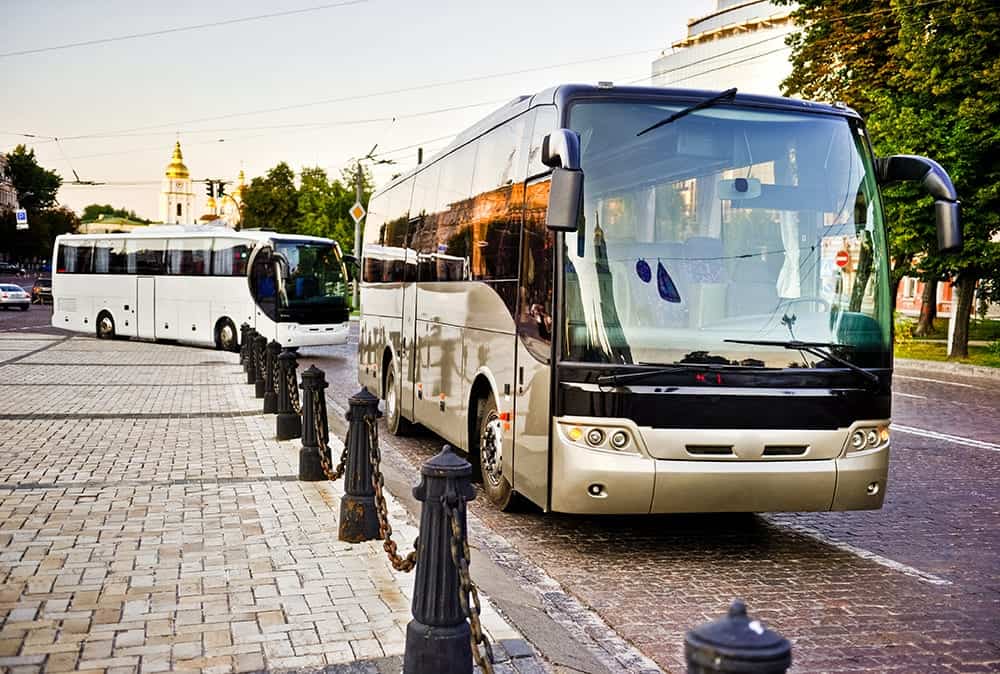 NOTE: Interior criminal damage cover may also be worth considering, since damage to upholstery etc. can impact on the quality of service you're providing and the value of your coach.
Coach insurance and liability
When it comes to insuring your coach, there are two types of liability to think about:
Public Liability
This is not a legal requirement, but it covers your business against third party claims resulting from personal injury, death and/or damage to property.
Employers' Liability
If you employ anybody as part of your business, then employers' liability is required by law.
Coach Insurance – Useful FAQs
Yes, although passenger liability purely covers passengers whilst onboard should you be involved in an accident. Public liability insurance is required for everything else, such as injuries sustained by members of the public and their property whilst getting on and off the coach.
Yes
There are lots of options when it comes to classic coach insurance, many of which depend on usage. For example:
Is your classic coach purely used for pleasure, rallies or exhibitions? Then a limited mileage policy could be the best policy for you.
Do you use your classic coach to carry passengers for special events such as weddings or corporate events? This would mean that you need a hire and reward policy.
Using an insurer that specialises in classic vehicle insurance can have numerous benefits such as agreed value policies, cover for modifications, laid up cover and discounts for owners and enthusiasts club members.
No
Coach operators take out coach insurance to cover their vehicles on the road. Coach travel insurance is taken out by passengers to cover themselves, their holiday and possessions.
Related Content
Related Guides