Looking for Horsebox Insurance?
Motorised horseboxes require specialised insurance since they are not standard vehicles. There is a legal requirement to have a minimum of third-party cover if you are driving your horsebox on public roads.
This quick guide will help you understand what's involved when insuring motorised horseboxes and what to look out for.
There's a difference between motorised horseboxes which tend to be converted vehicles, and horse trailers which are independent horseboxes that you tow behind your vehicle.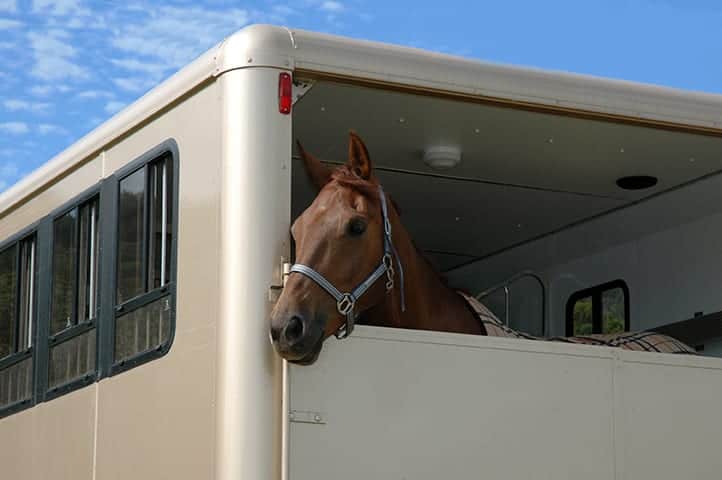 Horsebox insurance is not the same as horse insurance, it purely covers the vehicle and damage caused to third parties.
Things to consider when choosing horsebox insurance
If you're insuring your horsebox, chances are you will need a specialist insurer or broker who understands the demands of transporting horses. Whether your taking out a new policy or renewing an existing cover, it's a good idea to clarify a few points:
Do you need breakdown cover?
Some horsebox insurers can provide breakdown cover as an upgrade to your policy. Be sure to check the small print through – for example even with breakdown cover, you may not be covered for a puncture or may only be covered if the vehicle can be fixed at the roadside. Ideally you will need specialist cover that will also recover your horse if necessary.
Are you taking your horsebox abroad?
If you are planning on travelling outside of the UK with your horsebox, then you will need to inform your insurer. You will also need to check that you have the necessary insurance and breakdown cover in place and that your vehicle is legally compliant in whichever country you are driving in, for example is there a requirement to have equipment such as a breathalyser onboard?
TOP TIP: Make sure more than just you can drive your horsebox. Consider an 'any driver policy' or adding named drivers to your policy. That way if for any reason you are unable to drive, your horses can still get home.
Licensing and horsebox insurance
Make sure you have the correct licence to drive the horsebox you are insuring, including any required driving qualifications. The licence you require will depend on the weight and load limitation of your horsebox.
"In order to legally drive a 3.5-tonne horsebox on public roads, you need a Category C1 licence. This licence specifically qualifies you to drive vehicles between 3.5 and 7.5 tonnes. If your horsebox is heavier than 7.5 tonnes, you would need the Category C licence." hgvtraining.co.uk
Depending on what you use your horsebox for, you may also require an operator's licence. These are required if you are using your horsebox for 'hire or reward' i.e. you are making money from it as a business, over and above use for social, domestic and pleasure. If you are in doubt about this, there is a useful guide provided by the Driver and Vehicle Standard Agency.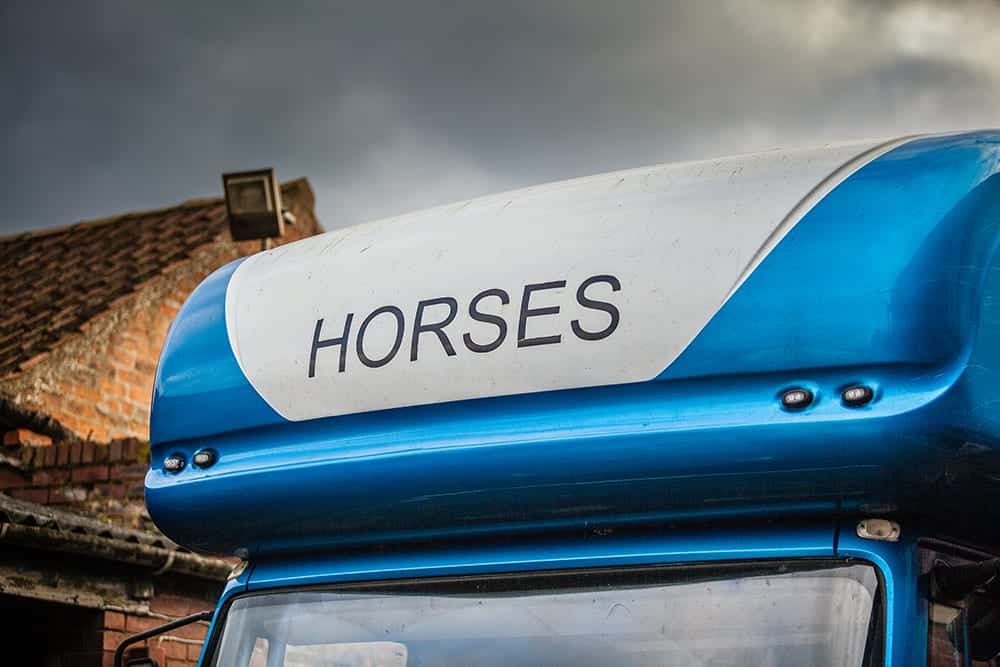 Always read the small print with horsebox insurance
It's very important to read the small print when taking out specialist vehicle cover such as horsebox insurance. Failure to take out the right cover for your circumstances, could result in rendering your policy null and void in the event of a claim.
Are modifications covered?
Check that your insurers are aware of any factory fitted accessories, or conversions. Very often motorised horseboxes are converted from lorries or are specifically kitted out to include living quarters. This may not affect your premiums, but your insurers still need to know about it.
Safety and security
It is not uncommon for insurers to insist on specific security measures, such as wheel clamps or immobilisers, as well as regular safety checks and specifications on where the vehicle is kept. Failure to comply with these could invalidate your policy.
Type of policy
If you are a breeder, professional rider or are transporting horses for more than just the cost of fuel, you may require a hire and reward policy.
Weight restrictions
You may only be licenced to operate a horsebox or a specific weight. Remember this includes the weight of the horses. If once your horses are onboard this weight is exceeded, this could invalidate your policy.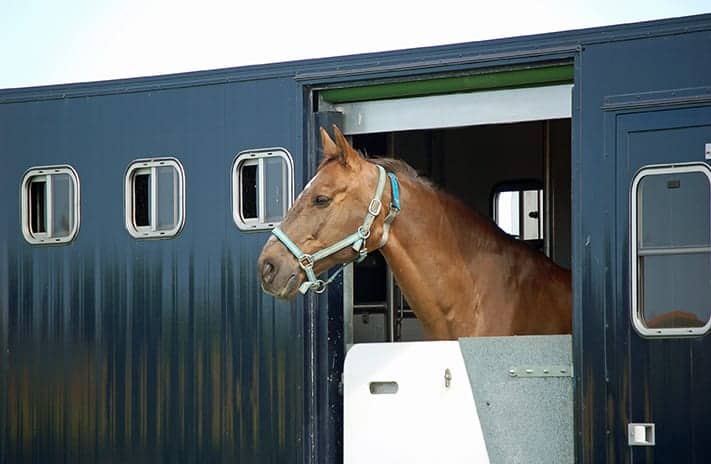 REMEMBER: Personal possessions such as tack etc. are not usually covered by horsebox insurance.
Ways to reduce horsebox insurance
The main factor when it comes to the cost of horsebox insurance is the horsebox itself. The age, size and value of the vehicle all have a significant impact on the cost of cover. Obviously the bigger, the older and the more horses it can carry, the greater the cost to insure.
Other factors include your usage of the vehicle, the level of cover you require and your mileage.
Usage
It pays to be very clear on usage of your horsebox when talking to your insurer. If you only use your horsebox for transporting your own horse, for social and domestic use then make sure they know that.
Mileage
If you don't use your horsebox that often, then it may to worth thinking about a limited mileage policy. Similarly, it's important not to underestimate the mileage you will be clocking up, since failure to keep within any mileage restrictions could invalidate your policy.
Type of cover
Consider whether you need fully comprehensive cover, or just third party, fire and theft. If you are trying to keep costs low, think about the excess you can sensibly afford as well.
NOTE: Fully comprehensive cover usually covers damage done to your vehicle by the horse.
Horsebox Insurance – Useful FAQs
Related Guides