Looking for Lorry Insurance?
Lorry insurance, truck insurance, HGV insurance … in the UK it's all pretty much the same thing and refers to insuring vehicles over 3.5 tonnes and up to 44 tonnes.
Lots of factors can influence the cost of lorry insurance, including the size and weight of the vehicle, where it's being driven, who's driving it, the age and value of the vehicle and its usage, for example is it being used to transport hazardous or temperature controlled goods?
You can save money on lorry insurance by using a broker or specialist insurer.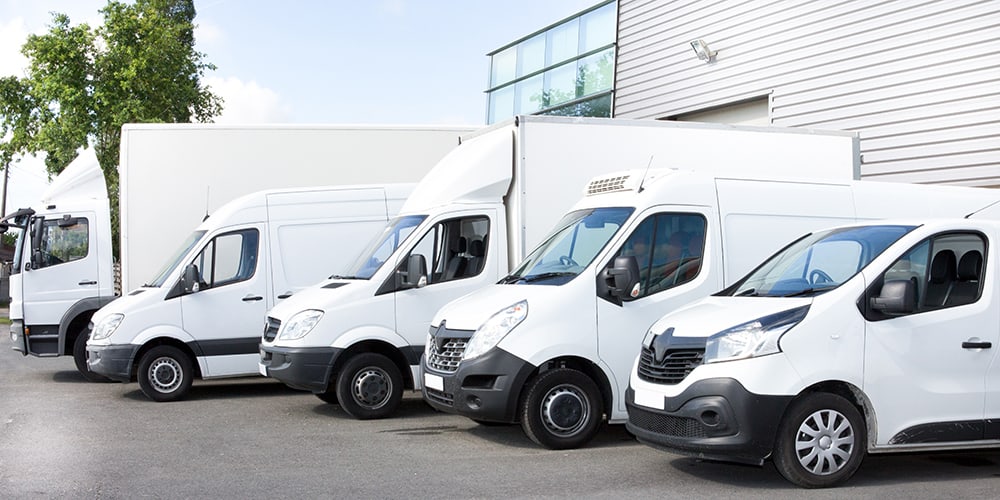 What Does Lorry Insurance Cover?
All lorries have to be insured in the UK unless they are declared as SORN. You can choose between 3 levels of cover; Third party, Third party fire and theft, or Comprehensive. Third party insurance is the legal minimum.
Insurers can offer a wide variety of options and additional extras alongside lorry insurance in order to tailor a policy to you and your usage, such as:
Breakdown cover
European cover
Legal cover
Public liability insurance
Employers liability insurance
Employers liability insurance
Income protection insurance
Personal accident insurance
Goods in transit insurance (GIT)
Hazardous goods insurance
REMEMBER: Whichever type of policy you choose, always read the small print, check for exclusions, limits and that you are paying for what you think you are.
How to Save Money on Lorry Insurance
As with all types of vehicle insurance, there are factors which influence the cost of your insurance policy. If you are trying to save money on lorry insurance, you can:
Think about a telematics policy
Telematics or black box insurance policies use GPS to monitor your driving style taking into account things like acceleration, braking, cornering and location in order to calculate a policy tailored to you and hopefully save you money.
Increase your security
Installing insurer approved alarms, tracking and/or immobilisers can reduce premiums, alongside general security such as where the lorry is kept and even things like dash cams.
Take an advanced driving qualification
A clean driving license, positive driving history and no claims bonuses can all improve insurance premiums. You could also consider insurer approved advanced driving qualifications.
Increase the excess
Generally, the greater the voluntary excess, the lower the premium, just be sure you can afford it.
Take out fleet insurance
Like any multi vehicle policy, you can save money by insuring all your lorries with the one insurer and reduce the renewal paperwork at the same time.
TOP TIP: Bundling policies together can be cost effective. For example taking out GIT insurance, public liability or breakdown cover alongside lorry insurance with the same insurer could save you money.
Commercial Lorry Insurance
The majority of lorry insurance in the UK is for commercial use. Whether the lorry is driver owned or fleet operated, if it's used for business of any kind, if a transaction or exchange of services takes place, then you will require commercial lorry insurance.
Primarily there are two types of commercial lorry insurance in the UK; Haulage and Carriage of Goods. It's important to clearly specify to your insurer the use of your vehicle and make sure you have the right policy for the type of work you undertake.
NOTE: If you own more than one lorry, motor fleet insurance can not only simplify your admin, but can also apply a multi vehicle discount.
Many people in the UK own and operate 7.5 tonne lorries for personal use only, using them as motorhomes, race car transporters and horseboxes etc. Insuring them can sometimes be challenging. It is important to be explicitly clear on the usage of your vehicle.
NOTE: Regardless of whether your vehicle is for private or commercial use, if it is over 3.5 tonnes you must have a valid operator's licence to drive on the UK roads.
Lorry Insurance – Useful FAQs