Looking for Market Trader Insurance?
No matter whether you're selling fruit and veg, clothing or brick-a-brack, you'll want to think about taking out some market trader insurance.
After you've decided what you're going to sell, found your pitch and ensured that you've got the right licenses in place, it's almost time to start trading – but you'll need to make sure you've got the right market trader insurance in place first. Whether you're working on the stall yourself, or you've got some staff in place, there's a number of different policies that you might want to investigate to make sure you've got the right level of financial protection.
If you're using a van or car to transport your stock, you'll need to think about protection for that too.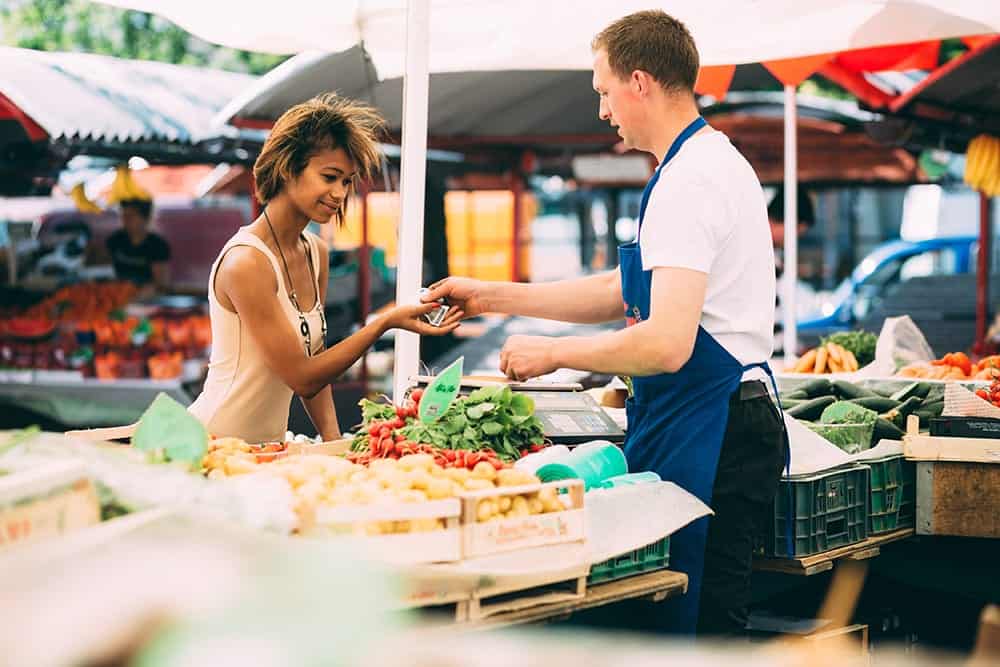 What kind of market trader insurance policies are there?
Whilst selling your goods there's a number of policies that when taken out together, would offer you an appropriate level of cover. These include:
Employers' liability insurance
Public liability insurance
Product liability insurance
Stock insurance
Goods in transit insurance
Theft of takings insurance
Buildings insurance
Business interruption insurance
REMEMBER: Although there isn't an umbrella market trader insurance policy, insurers will often let you bundle several together with one easy to manage monthly premium.
Employers' liability insurance
If you have staff that aren't members of your immediate family then by law you'll need to take out an employers' liability insurance policy. This will help you to cover the cost should a member of staff injure themselves or become ill whilst at work. From tripping on cables to injuring a hand putting the stall up, there are a number of injuries that could result in a claim.
Not only could you be facing the compensation claim, but also your legal fees, your employee's legal fees and loss of earnings if you have to close the stall – it all mounts up.
FACT: You could be fined £2,500 for every day that you trade without employers' liability insurance.
Public liability insurance
If someone browsing your stall slips on something you've spilled, they might want to make a claim against you. Public liability insurance covers you against third party injury, illness or even damage to their property. For example, if you're working on an up-cycled bench and someone gets wet paint on their bag – you could be liable and have to cover the cost of replacement. This type of market trader insurance policy offers you financial protection, even if the third party is just a passer-by and not a customer.
REMEMBER: This isn't a legal requirement but some markets or venues may require you to prove you have this type of policy before they allow you to trade.
Product liability insurance
You could find that a customer wishes to make a claim after your food has given them food poisoning, or they've injured themselves on something you've sold to them. This type of market trader insurance would help to pay for the claim amount, and even help you to cover your own, and the claimant's legal fees too.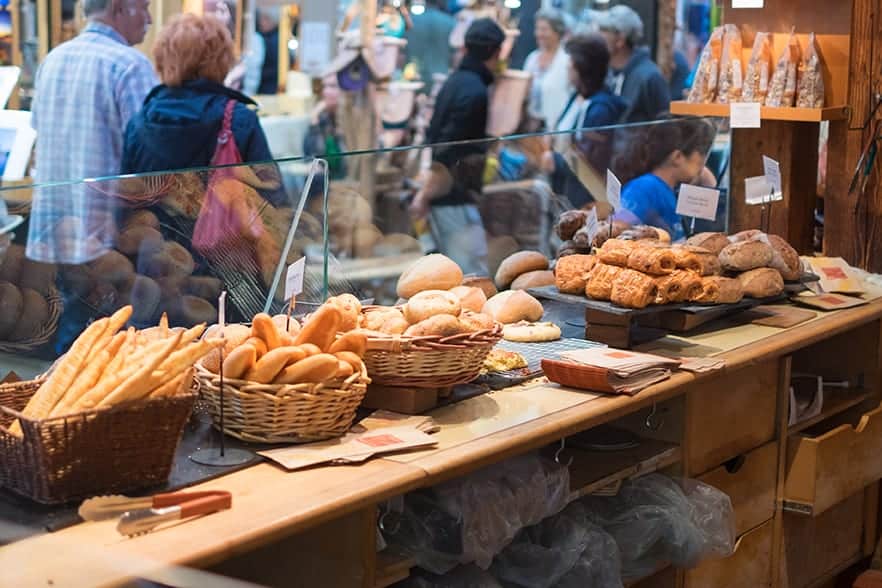 TOP TIP: Even if you trade seasonally, it's important to have product liability insurance all year round as someone could be injured at any time.
Your stock is your livelihood – after all it's what you have to sell! So, whether you're selling food that you've prepared, or a type of good or product, you'll want to make sure you've got the means in place should they become damaged or stolen. This market trader insurance will help to cover the cost of replacing your stock like-for-like as quickly as possible so you don't lose out on too much valuable trading time.
TOP TIP: If you rely on tools or equipment to make your products, you might want to cover them with contents insurance and your workshop with buildings insurance.
Market Trader Insurance – Useful FAQs