Looking for Motorhome Insurance?
The world of motorhomes is a diverse one, from hugh American RVs to space saving Japanese imports, as well as coachbuilt, converted, 'A' class and home-built models, the choice is impressive, as is the range of motorhome insurance options.
Whether you use your motorhome as your main form of transport, for spontaneous weekends away or it sits on your driveway for most of the year ready for your annual family holiday, this guide explores how to get the right motorhome insurance for your vehicle and how to get the most out of your policy.
Under law all UK motorhomes must have at least third party insurance or be declared SORN. This applies even if your motorhome is kept off road and you have no intention of using it.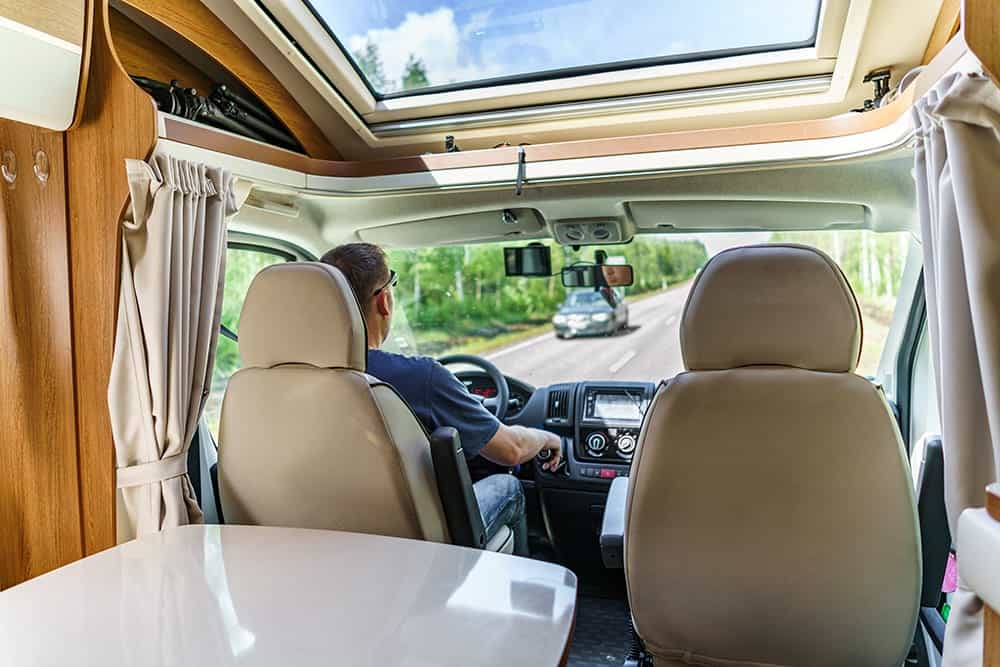 Types of motorhome insurance
As with all vehicle insurance in the UK, you have three choices of policy when insuring your motorhome, each offering different levels of cover.
Third party
This is the minimum level of cover required under UK law and only covers damage or injury caused by your motorhome to third parties.
Third party fire and theft:
This protects against third party claims and as the name suggests, damage to your motorhome caused by fire or theft.
Comprehensive:
The highest level of cover available, fully comprehensive insurance provides the same cover as third party, fire and theft and crucially also covers your motorhome against accidental damage that's not your fault.
What's not covered
Clearly all insurers are different, but typically damage caused by the following are excluded from most motorhome insurance policies:
General wear and tear
Infestation e.g mice, insects
Mould and mildew
Similarly standard motorhome insurance will not cover you to race your motorhome, hire it out in exchange for money or to charge for carrying passengers. All of these will require specialist policies.
REMEMBER: Failure to properly secure your motorhome, for example not locking doors and windows, could invalidate a claim.
Ways to save on motorhome insurance
Common ways to reduce your motorhome insurance policy premiums include:
Membership of a club, for example The Camping and Caravanning Club.
Fitting certain security devices e.g. wheel clamps and tracking systems
Agreeing to a higher voluntary excess.
Having a clean driving licence and no claims history
A limited mileage policy
Taking an advanced driving qualification
Keeping your motorhome off road, in a secure garage or driveway
TOP TIP: If you are thinking of investing in additional security or a driving qualification to reduce your premiums, check with your insurer first to find out which ones they acknowledge.
Things to consider when insuring your motorhome
The sensible approach to motorhome insurance is to tailor your policy to your motorhome and usage. This is a good idea, firstly because it insures you are only paying for the cover you need and secondly because it means you have to check the small print.
Motorhome insurance can differ greatly between insurers, especially when it comes to what is offered as standard and what is considered as an optional extra. Taking the time to find out what's included, what you don't need, and making sure you have any necessary additional cover in place can save you a lot of aggravation in the event of a claim.
What to look out for:
Cover for contents, personal effects and belongings
Breakdown cover – does it include Europe or a replacement vehicle?
Separate window and windscreen cover
Cover for non-standard fittings such as fixed awnings, gas bottle and generators
Medical cover
European travel – does a timeframe apply e.g. 60 or 365 days?
Legal cover
Cover for modifications – is this like-for-like?
Agreed value cover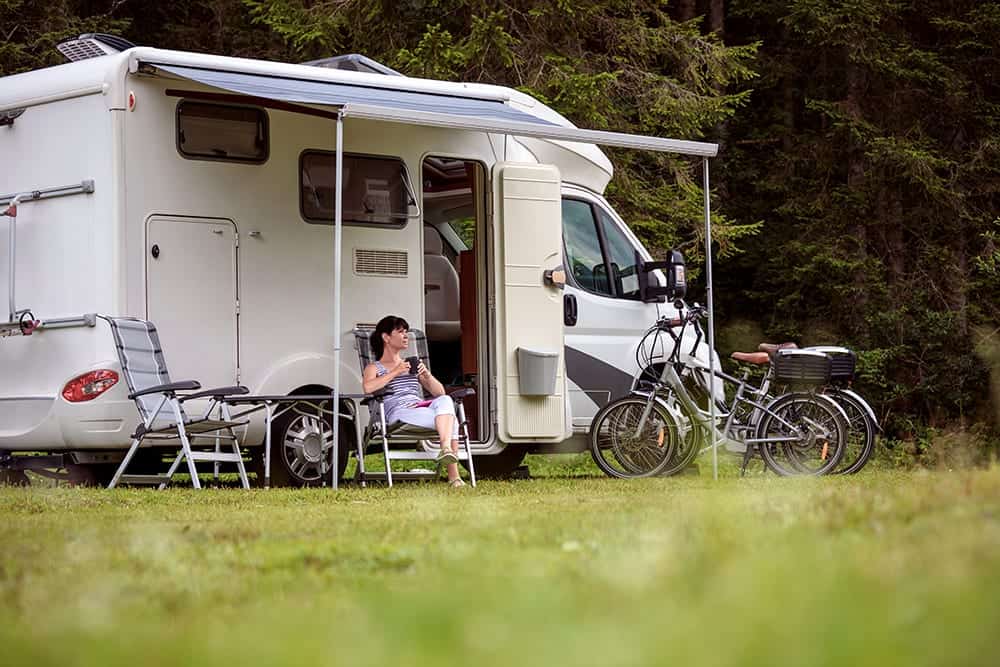 NOTE: Speak to your insurer about additional cover for technical equipment such as sat-navs, tvs, ICE systems and satellite dishes.
Specialist motorhome insurance
If your idea of the perfect motorhome is the latest RV from the US or an amateur conversion you've built yourself, you will need to arrange cover through a specialist motorhome insurer.
Imported motorhomes
High-spec European motorhomes and American RVs are increasingly popular in the UK. Japanese imports, for example the Mazda Bongo have always had a healthy following in Britain and so motorhome insurers should be able to extend cover for these with minimal fuss.
Modified and converted motorhomes
Whether you've bought a converted motorhome or converted it yourself, if your motorhome used to be a van or even a bus, it's still possible to insure it easily with the right insurer.
Left hand drives
If your motorhome is left hand drive this shouldn't be a problem, just let your insurer know.
IMPORTANT: If you are thinking of making some extra money from hiring out your motorhome, a standard 'social, domestic and pleasure' policy won't cover this.
Motorhome Insurance – Useful FAQs