The Cars of the Stars – Which Vehicles are Most Popular with Celebrities?
Last modified: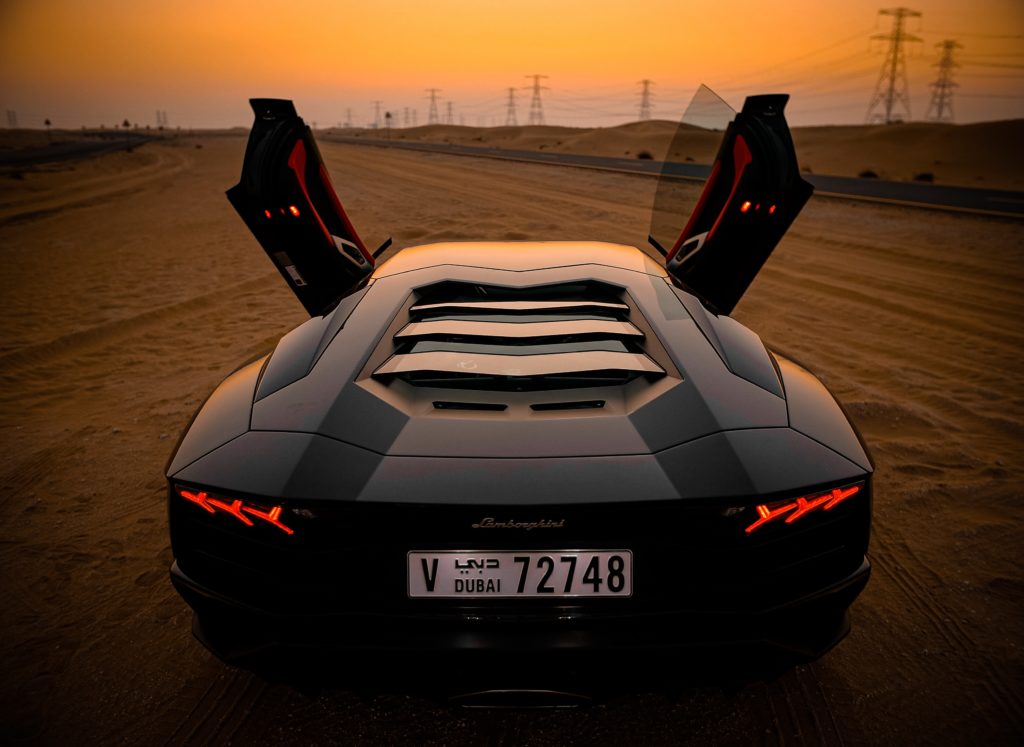 From slick performance cars and huge SUVs, to classic motors, we're used to seeing the cars of the rich and famous splattered across the media, whether they're zipping around LA in a drop-top Ferrari or cruising the streets of Knightsbridge in a Porsche.
But which are the most popular models and makes of car for this elite celeb class? We delved into the details* to uncover the most popular car choices for actors, musicians and sports stars alike.
The Top 20 Car Models Celebrities Own the Most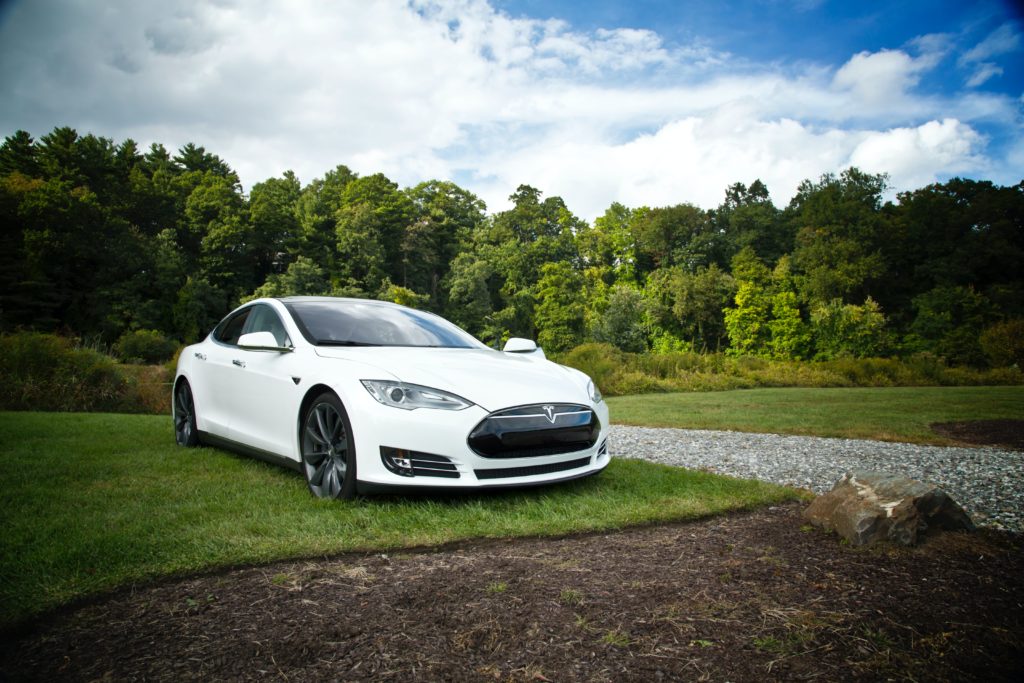 The car of choice for a host of A-Listers, including the likes of Will Smith, Simon Cowell, Demi Moore, Ben Affleck, Zoey Deschanel and Mark Ruffalo, the fully electric Tesla Model S's eco-friendly credentials and punchy speeds clearly have celebrity appeal.
As you'd expect with a Tesla, while its exterior may appear unassuming, the Model S's interior is packed with luxurious and hi-tech touches fit for superstars. Although the cost range of £78,000 and £93,000, is by no means the most expensive on our list, this is still a steep upfront cost by anyone's standards, but the benefits of an electric car, mean that the running costs are minimal, so these celebs are saving money as well as doing their bit for the environment. The Model S is essentially the Toyota Prius for the modern age with a whole lot more style, and its clear it wins big with celebrities around the world!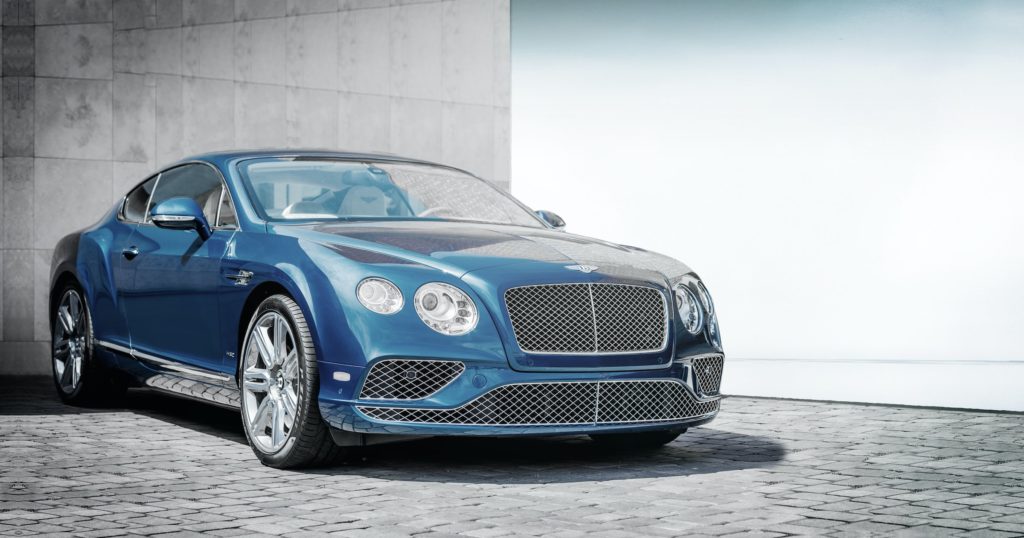 2. Bentley Continental GT
The Bentley Continental GT has a beautiful, classic appeal – enough to be the car of choice for footballers Cristiano Ronaldo and David Beckham, as well as other top celebs including Nicole Scherzinger and Serena Williams. Packed with luxurious touches, leather, wood and chrome, it's a speedy number as well, all of which adds, not only to the starting price of £157,030, but also to the pretty lofty running costs.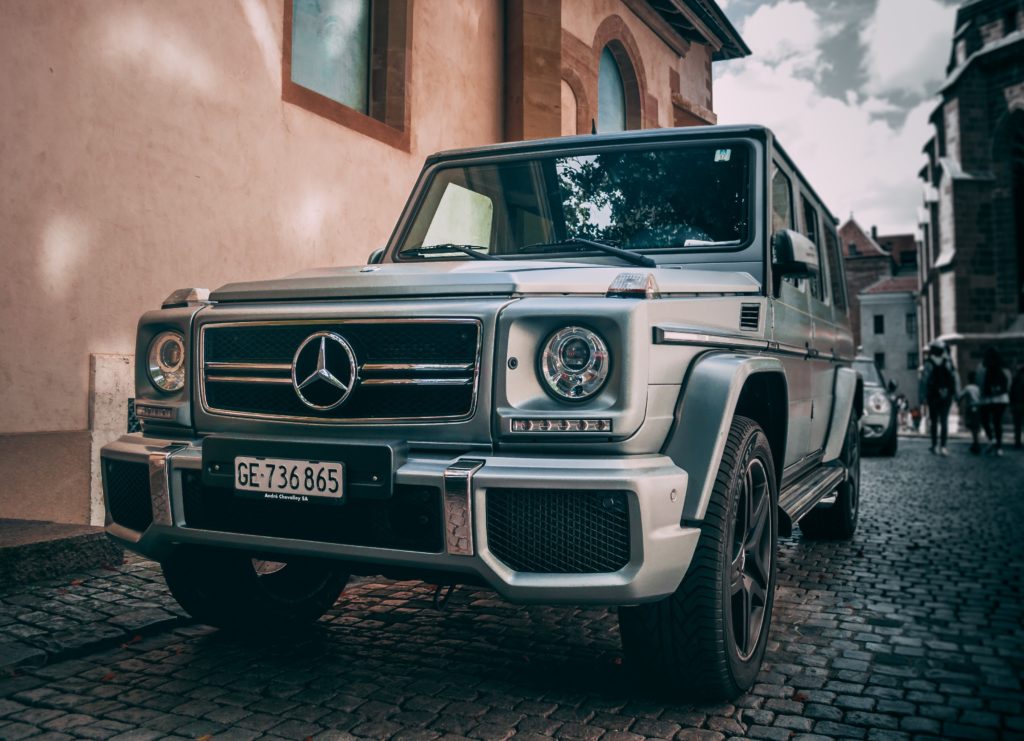 3. Mercedes-Benz G55 (G-Wagon)
The G-Wagon was originally designed in the 1970s as a chunky, all-wheel-drive vehicle that could tackle mountains, battlefields and some serious off-roading. Its current day popularity with A-Listers, however, shows that it's just a suited to skirting the streets of LA as it is to taking to the Alpine snow. Owned by the likes of Arnold Schwarzenegger, Renee Zellweger, Kevin Hart, and Kylie and Kris Jenner, this huge, solid vehicle is as sophisticated as it is secure, and makes for an imposing drive.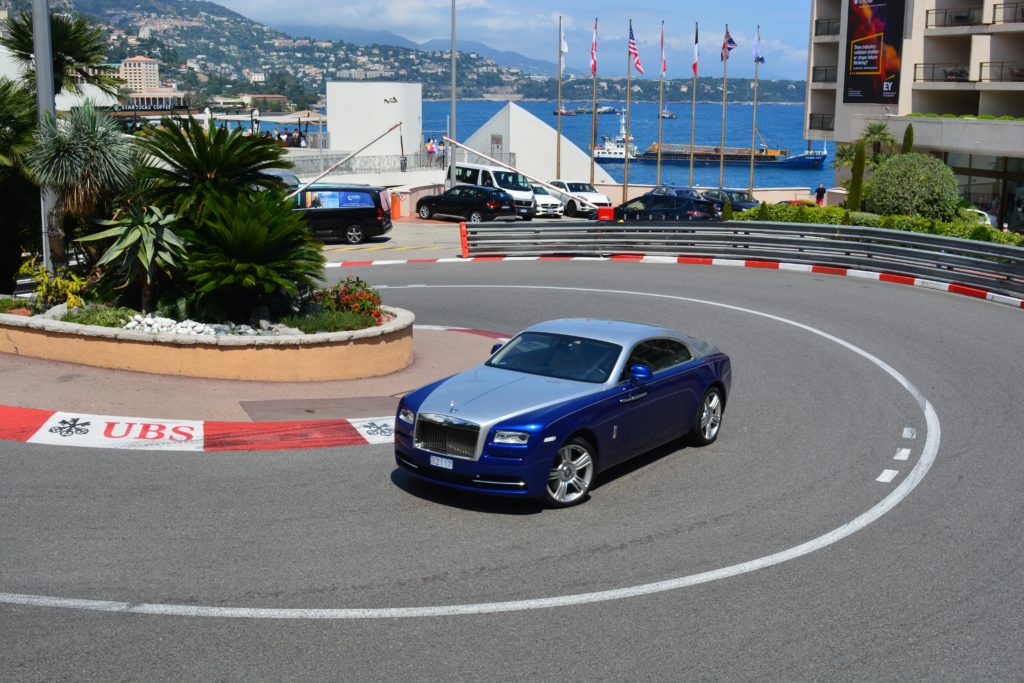 A Rolls-Royce is a classic choice for the rich and famous, and the Phantom is the most popular of the lot when it comes to celebrities. Owned and driven by A-listers like Kim Kardashian, Lady Gaga, Simon Cowell, David Beckham, Jay-Z and Ludacris, this proves a popular option with stars searching for a luxury car. You too could join the Rolls-Royce Phantom club, although only if you have enough in the bank to fork out an eye-watering £360,000 for the pleasure.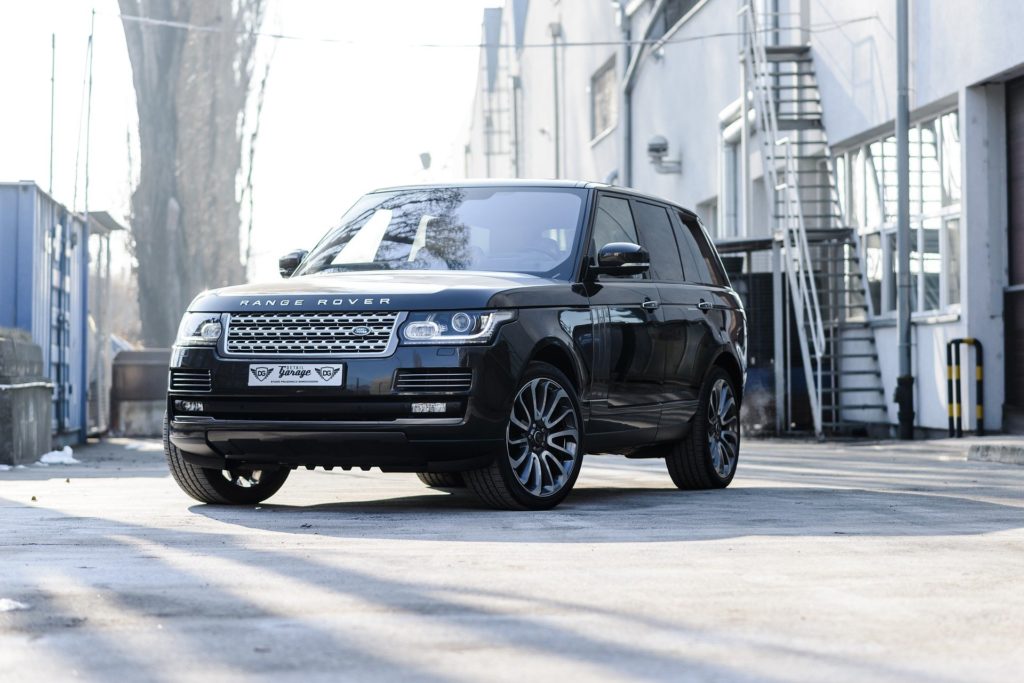 5. Land Rover Range Rover Sport
Samuel L. Jackson, Niall Horan, Reese Witherspoon, Eva Longoria, Lily Allen, Kelly Osbourne – the list of celebrities that have been spotted driving in a Range Rover Sport goes on and on. Like the G-Wagon, this is another big SUV that still has luxurious touches to feel suitably sophisticated. With prices starting from £51,550, this is also the most budget-friendly of the vehicles in the top five of our list.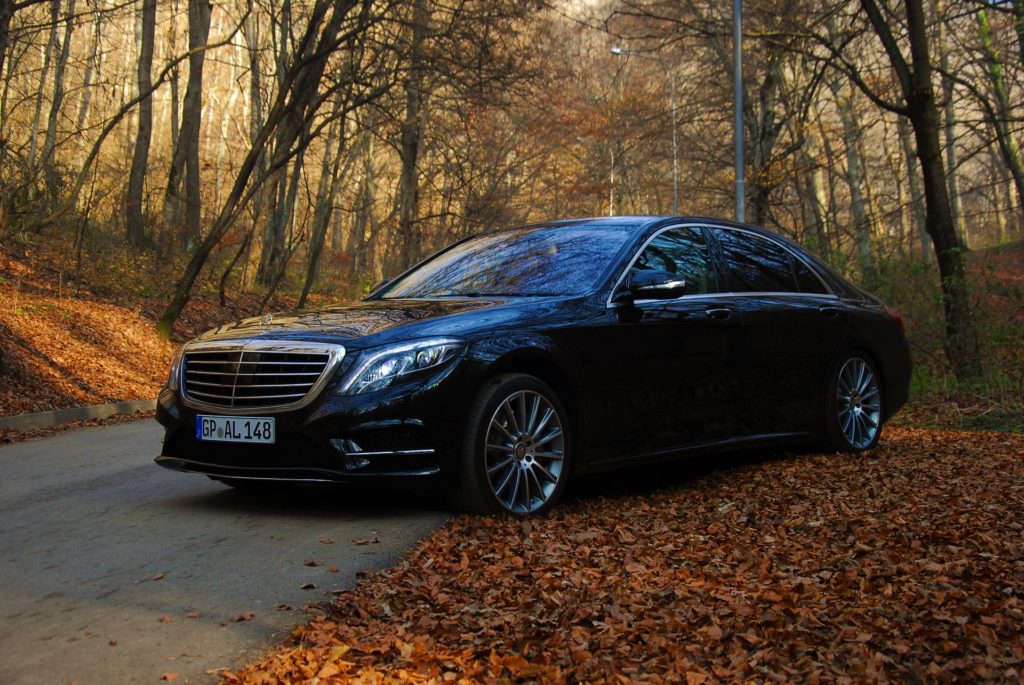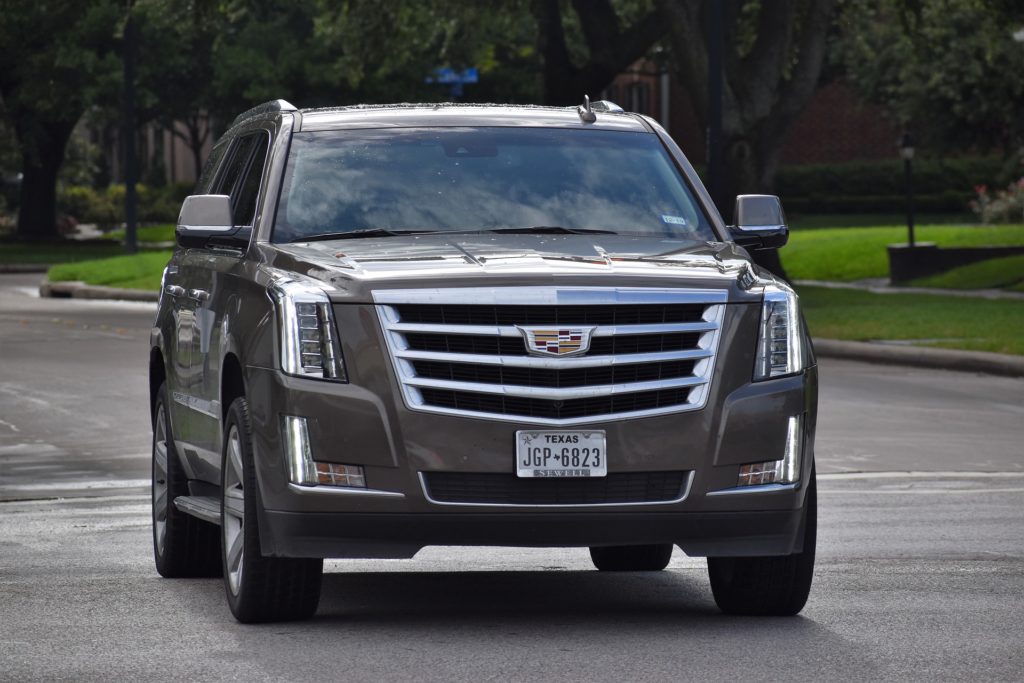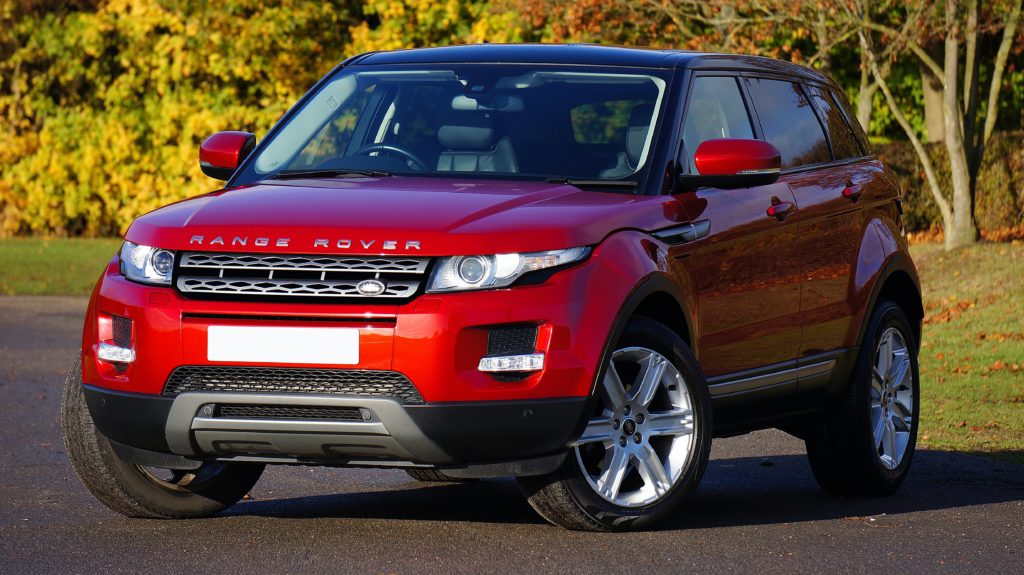 8. Land Rover Range Rover Evoque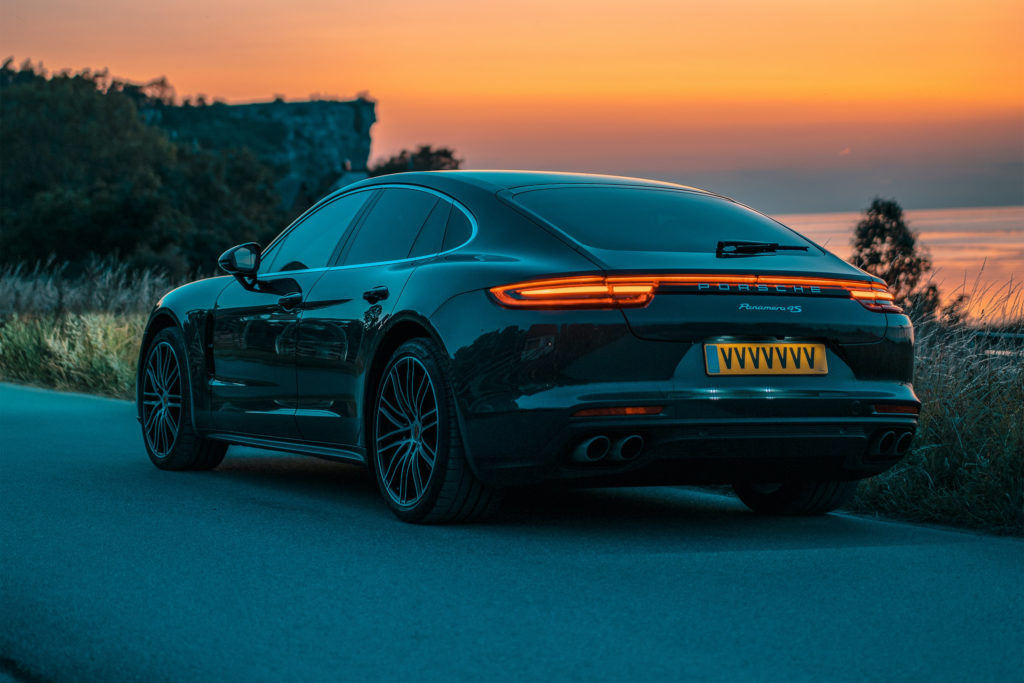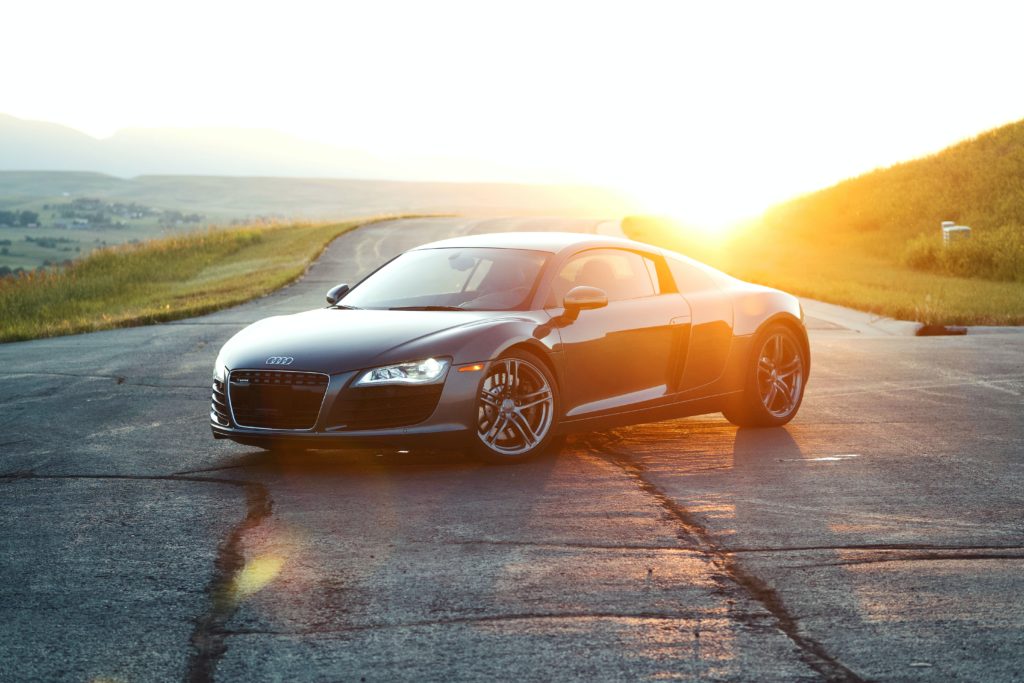 | | |
| --- | --- |
| 11 | Ferrari 458 |
| 12 | Lamborghini Aventador |
| 13 | Bugatti Veyron |
| 14 | Rolls-Royce Ghost |
| 15 | Ferrari F430 |
| 16 | Lamborghini Murcielago |
| 17 | Aston Martin DB9 |
| 18 | Mercedes-Benz SLS |
| 19 | Ferrari California |
| 20 | Porsche 911 Turbo |
The Top 10 Car Manufacturers Celebrities Own the Most
Despite the Tesla Model S topping the celebrities choice list of specific models, when it comes to manufacturers as a whole, Mercedes-Benz proves the most popular option. Drake, Justin Bieber, Britney Spears and Sylvester Stallone are all major fans of the brand. Interestingly, this means it takes position one above many of the more typically 'flashy' car manufacturers, such as Ferrari in second place, Bentley in third and Porsche in fourth.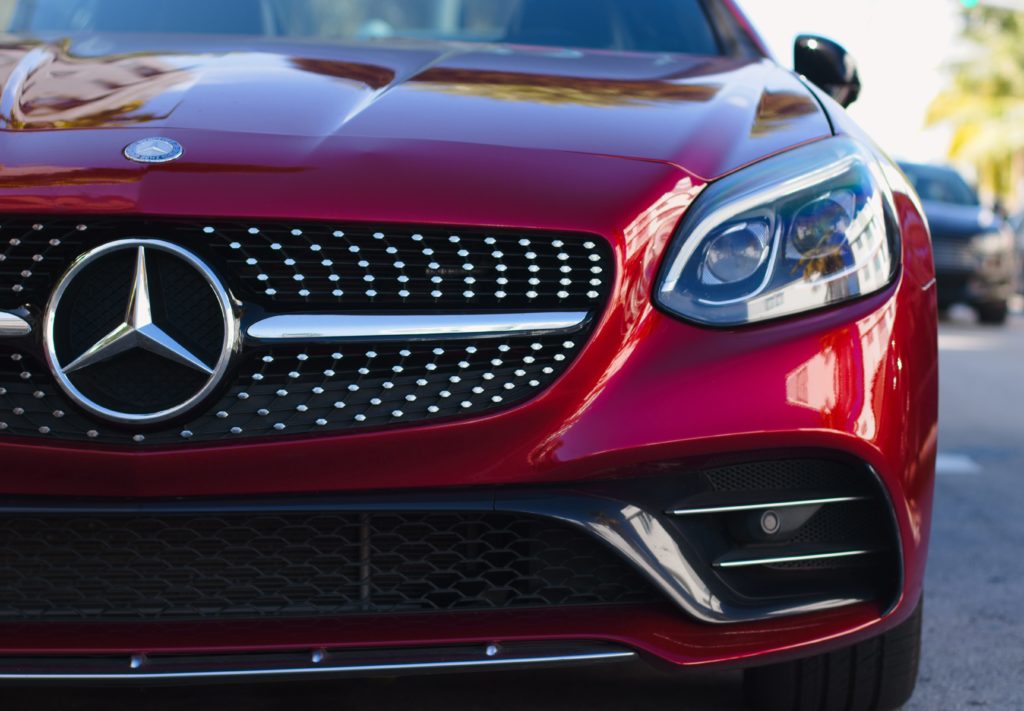 The enduring popularity of the G-Wagon, the S-Class, SLS and countless other Mercs give Mercedes-Benz the numbers in celebrity garages to claim the top spot.
| | |
| --- | --- |
| 2 | Ferrari |
| 3 | Bentley |
| 4 | Porsche |
| 5 | Tesla |
| 6 | Lamborghini |
| 7 | Land Rover |
| 8 | Audi |
| 9 | Rolls-Royce |
| 10 | Ford |
Most popular car models for celebrities, by industry
Once we start to dig a little deeper into the data, we can start to see some favourite car choices appearing in different industries. It seems that whether you're a music star, sports figure or actor can actually have an impact on your taste in cars.
These are the results from just three of our favourite A-List professions…
What do Footballers Drive the Most?
For footballers, the Bentley Continental GT is the most popular choice – in fact two Bentleys and two Range Rovers appear in just the top five for their list, showing that they favour two of the premier UK car manufactures above the draw of Italian style or American muscle.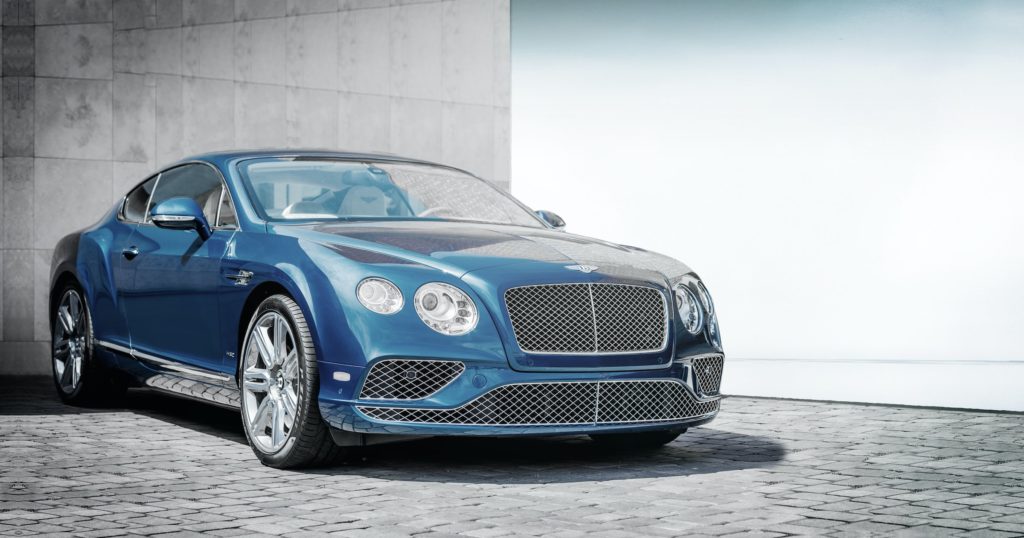 1. Bentley Continental GT
The epitome of luxury, the Bentley Continental GT is an easy choice for footballers earning the big bucks. This car model is a favourite of some of the sport's best players, including David Beckham, Cristiano Ronaldo and Wayne Rooney.
| | |
| --- | --- |
| 2 | Land Rover Range Rover Sport |
| 3 | Bentley Bentaga Onyx |
| 4 | Land Rover Range Rover Autobiography |
| 5 | Aston Martin DB9 |
What do Film & TV Stars Drive the Most?
Movie and film stars have a little more of a leaning towards eco-friendly options, with the Tesla Model S topping their list, and the Toyota Prius and Tesla Roadster also featuring highly.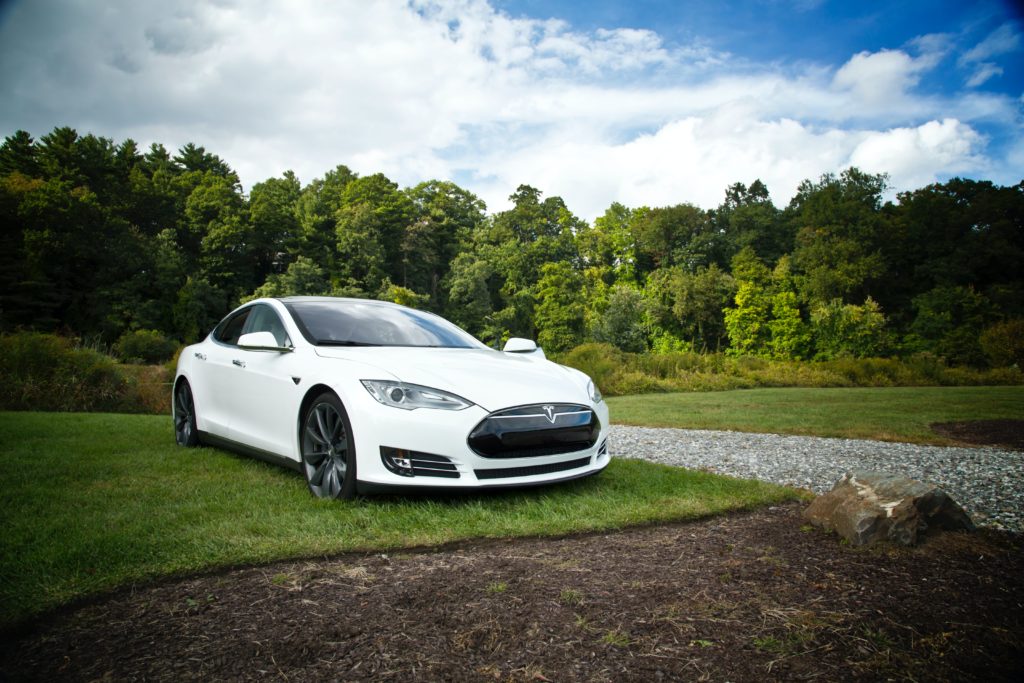 Popular with screen stars such as Will Smith, Demi Moore and Cameron Diaz, the Tesla Model S's high tech and environmentally friendly credentials have made this a particularly popular choice for the Hollywood elite. This model also topped our main list of popular cars for all celebrities, showing that it's the perfect blend of sustainability and luxury.
| | |
| --- | --- |
| 2 | Toyota Prius |
| 3 | Mercedes-Benz G55 |
| 4 | Tesla Roadster |
| 5 | Audi S5 |
What do Rappers Drive the Most?
It's little surprise that in the world of rap, there's a big focus on extravagance and a life of luxury – with raps about supercars being common place since the genre began. Lamborghinis take the top two spots, while the iconic Bugatti Veyron and Rolls Royce Phantom both also feature in the top five.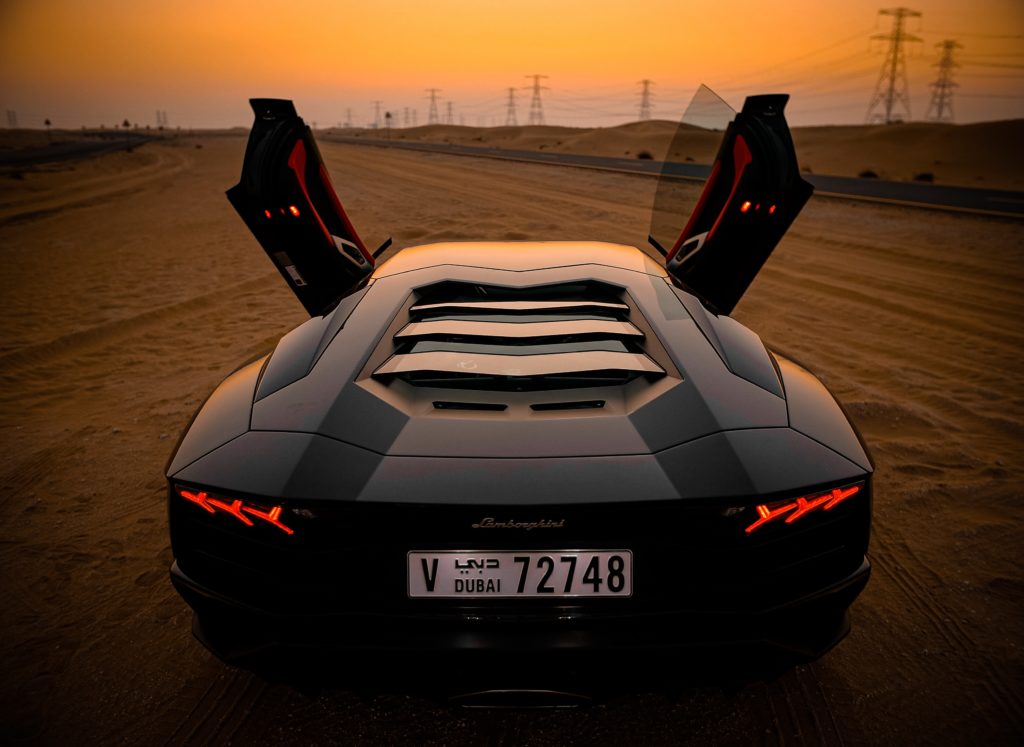 One of the fastest and most dramatic cars on the market, the Lamborghini Aventador is a favourite for some of the world's most iconic rappers, including Kanye West, Nikki Minaj, Travis Scott and Offset. And it's hard not to be impressed by everything about this car, from the incredible speeds to the stunning scissor doors.
| | |
| --- | --- |
| 2 | Lamborghini Murcielago |
| 3 | Bugatti Veyron |
| 4 | Rolls-Royce Phantom |
| 5 | Bentley Continental GT |
The Most Sought-After Celebrity Cars and Car Collections
So now we know which cars the celebs are driving the most, but when it comes to finding out more about celebrities and their cars, us mere mortals will turn to Google to find out more. To discover which celebrity car collections the public are most curious about, we dug through some search data, looking at the average amount of global searches on Google for '[Celebrity Name] Car' across more than 500 different celebrities.
Interestingly, and perhaps quite obviously, Elon Musk is one of the most popular celebrities we search for online in relation to cars. As the head of the Tesla and SpaceX empire, his dominance here is plain to see, especially when his cars are so popular with celebrities across the board. The rest of the top 10 list is a mixture of actors, such as Kevin Hart, Emma Watson and Vin Diesel (who has a particularly close link to cars after starring in the Fast and the Furious movie series). From the musical side, we're most intrigued by the driving habits of Justin Bieber, Post Malone and Nas, rap again showing its connection with high-end vehicles.
| | |
| --- | --- |
| Celebrity | Annual Global Searches (average) |
| 1. Elon Musk | 132,000 |
| 2. Kevin Hart | 98,400 |
| 3. Emma Watson | 32,400 |
| 4. Vin Diesel | 31,200 |
| 5. Kawhi Leonard | 24,000 |
| 6. Justin Bieber | 18,000 |
| 7. Post Malone | 16,800 |
| 8. Nas | 14,400 |
| 9. Tom Brady | 13,200 |
| 10. Ed Sheeran | 12,000 |
*Using celebritycarsblog.com and relevant news articles, MoneyBeach tallied up each model, and how many celebrities are listed/mentioned as owners of it, to reach a definitive ranking. The same was then done for manufacturers, with all models made by a specific car brand counting towards its overall ranking.