New MGA Targets £100M GWP within First Year of Trading
Last modified: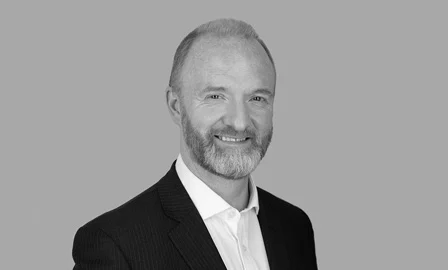 Intermediary Specialist Risk Group (SRG) has launched a new MGA, MX Underwriting, which will be led by SRG's Deputy CEO Lee Anderson (pictured) and MX Chairman James Gerry.
MX is targeting £100M gross written premium (GWP) within its first year of trading. MX will consist of LIME (London Ireland Market Exchange) Insurance and specialist MGAs GB Underwriting, CLS Risk Solutions, Blackrock Insurance Solutions. The MGAs will continue to trade under their existing brands before a planned switch to trade as MX by the end of 2022.
MX has ambitious plans to grow both organically and through the acquisition of specialist MGAs. It will provide solutions to broker partners and clients across the EU, which will enable SRG to scale both its UK and European MGA operations.
"Since we launched Specialist Risk Group, it has always been a major goal to have our own specialist MGA", commented Lee Anderson. "I am therefore thrilled that we have delivered on this goal at such an exciting time. MX Underwriting is a dynamic, people-focussed and data driven business, led by highly experienced and specialist underwriters. Today, we bring together a group of over 65 outstanding underwriters and insurance professionals, who are passionate about what they do, who care about their brokers and clients and share the "core values" upon which we will grow."
"MX Underwriting enters the market already placing significant GWP through our existing underwriting capability. We look forward to building upon this success, by welcoming new people and teams who want to be part of our exciting business."