Looking for Catering Van Insurance?
Whether you're serving up burgers at a festival or cocktails at a wedding, if you bring refreshment to the masses then you'll most likely need a form of catering van insurance.
If you're a mobile caterer then there's a few things you'll need to consider when looking for the right kind of catering van insurance for you. You might want to cover things like equipment you use (particularly expensive electrical equipment), the van itself, stock and even protect yourself from claims from customers too.
There are many kinds of catering van insurance, so if taking out multiple policies, make sure you speak to your insurer about bundling them for a more affordable monthly premium.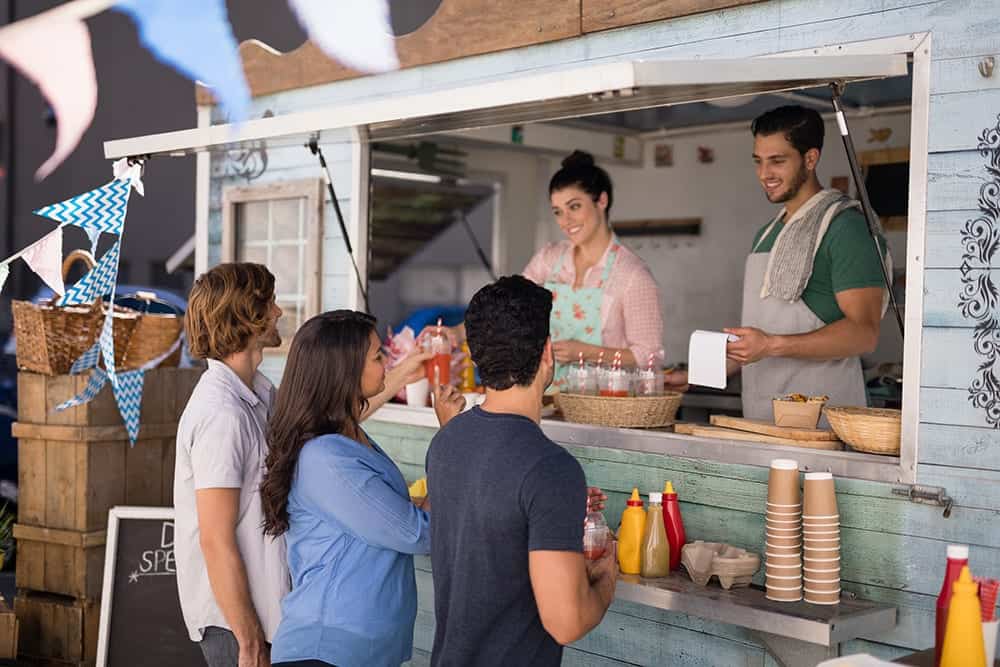 Liability insurances you may want to consider
The compensation claim process can be long and expensive, so if you run your own business you may want a decent level of financial protection from your catering van insurance policy. Whether it's a member of the public or an employee claiming against you, it could run into the thousands.
Employers' liability insurance
If you have staff, whether they're full-time, part-time or even temporary you're required by law to have this policy. It will help you if an employee becomes ill or injured as a result of working for you.
Public liability insurance
This type of policy will cover you in case a member of the public is injured or becomes ill as a result of your business, or even if their property becomes damaged too. For example, if you're backing up your catering van and it hits someone's car, or a customer gets food poisoning.
REMEMBER: Trading with employees but without an employers' liability policy can cost you a fine of £2,500 per day.
What types of catering van insurance are there?
Catering vans come in many shapes and sizes and with many offerings, so it makes sense that catering van insurance policies do too. For example, a fish and chip van will mostly likely have very different equipment and stock to one that serves coffee, or indeed just doughnuts. Make sure you look into different types of policy that you may need such as:
Modified catering van insurance
Business legal protection insurance
Business equipment insurance
Stock insurance
Goods in transit insurance
Fire, damage or theft insurance
Comprehensive insurance
Commercial buildings insurance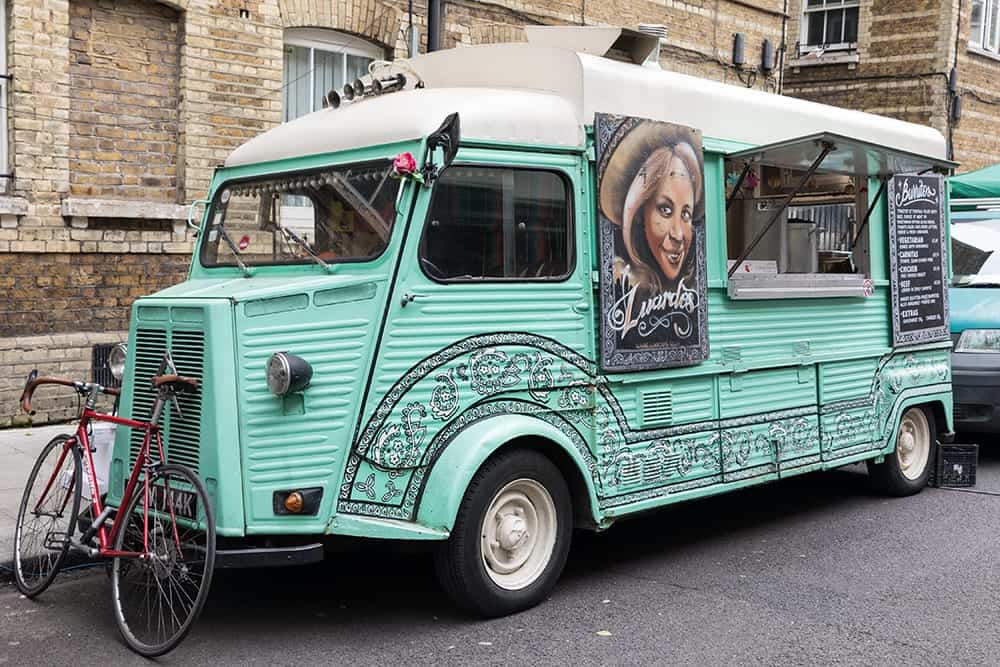 TOP TIP: Policies will always have exclusions, so double check things like full fire cover, fixtures and fittings and stock are included.
Follow catering regulations and processes
Working in the catering industry, you're probably already aware of the necessary legal rules and regulations for supplying food and drink to the public, so make an effort to keep up-to-date with anything you may need to do.
Not only will some events companies and locations require you to have certain catering van insurance policies before hiring you (such as public liability insurance), but you can make sure that you're controlling and minimising any risks to yourself, customers and employees too.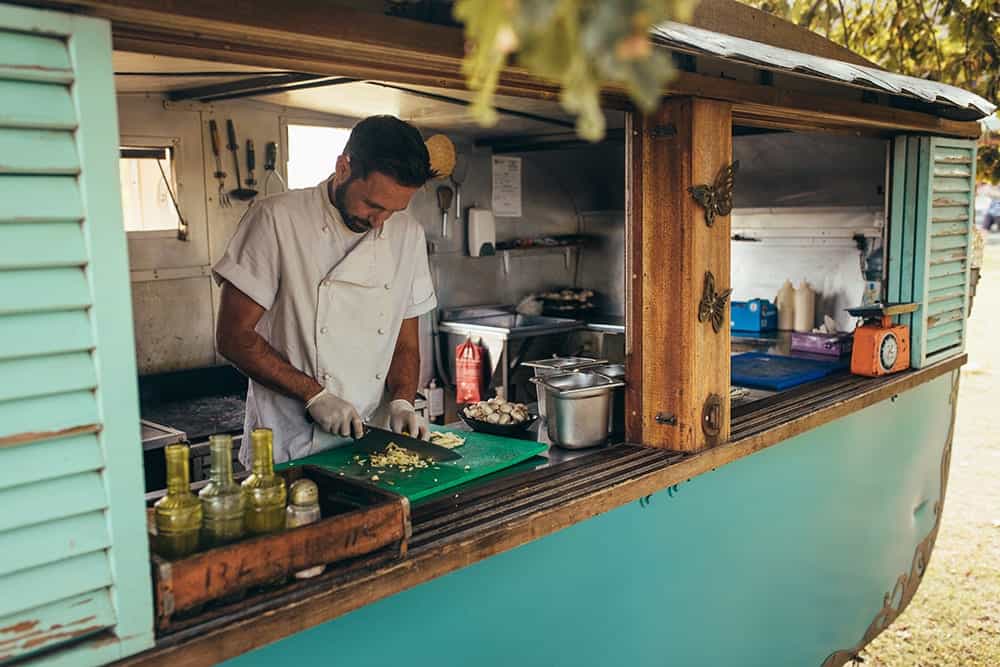 NOTE: Down time can also be expensive. Having protection in place can not only help with the claim itself, but also unforeseen costs whilst it's all getting sorted.
Catering Van Insurance – Useful FAQs
Related Content
Related Guides