Do I need special insurance to deliver pizza?
Last modified:
What kind of things should you think about when looking for pizza delivery insurance?
Here's a good place to start.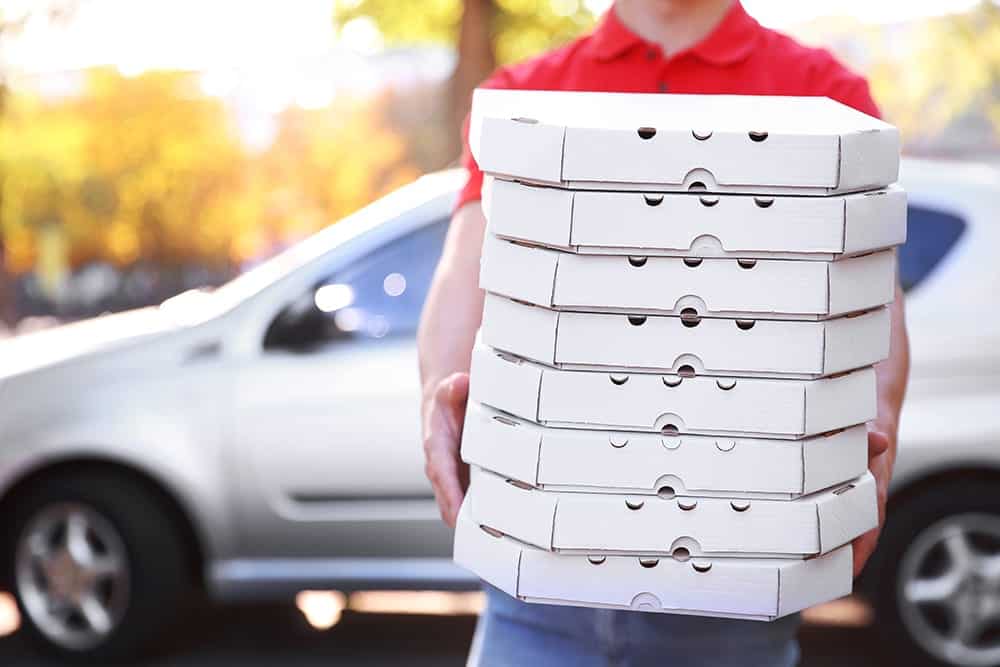 Part of delivering pizza is that it's speedy and on time, but this obviously comes with some risks. There are pizza delivery insurances that could help ease your mind.
There isn't an overall specialist pizza delivery insurance policy out there, instead your insurer will help you bundle several together to get the right coverage and financial protection for you. This can include things like:
Vehicle insurance –
Whether the car, bike or van is your own, or the restaurant's you're working for, you will require a 'business use' policy.
Public liability insurance
Helps cover compensation and legal costs if a third part (i.e. customer) was to become injured, ill or have their property damaged by you. This is not a legal requirement.
Employers' liability insurance
Only necessary if you have staff working for you (but then it becomes compulsory by law).
There are other insurances that you might find helpful, depending on the size and scale of your delivery business, or whether you're an employee working for someone else. Protecting yourself against risks such as accidents, theft, damage, injury or even losing the pizza on the way to its eagerly awaiting destination can help to avoid hefty fines, compensation pay-outs and legal fees too.
For more information you might find our catering van insurance guide helpful.