Now Hiring A Vegan Festive Food Tester: You Can Get Paid To Critique Plant-Based Christmas Fare
Last modified:
Want to find out how our favourite food brands stack up when it comes to a vegan Christmas? Well we're looking for one lucky person to do exactly that, and get paid while they're at it!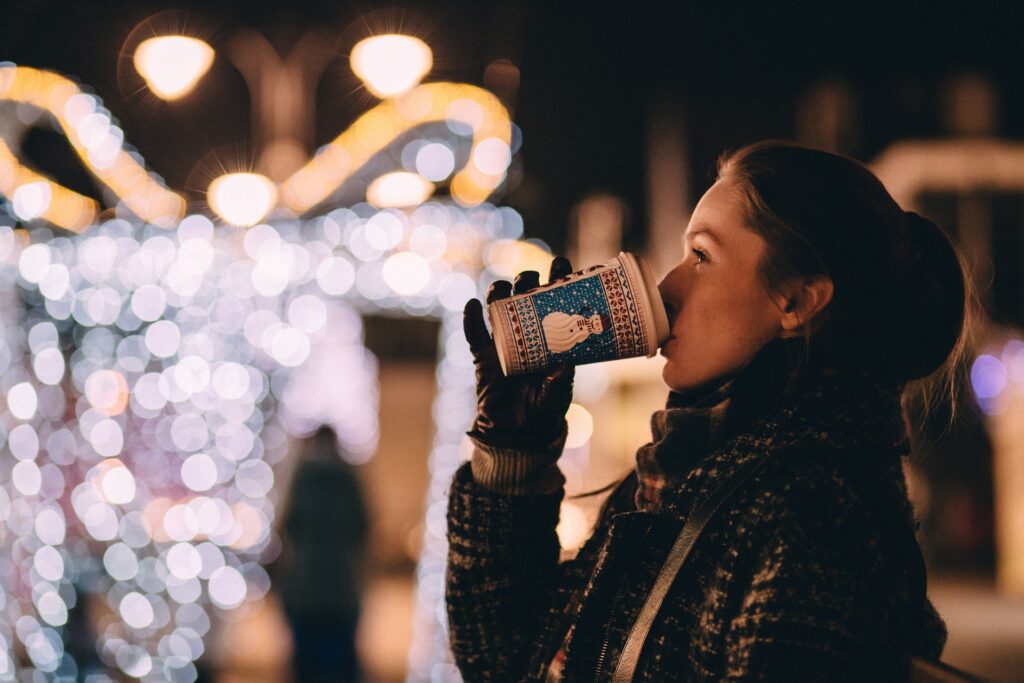 This time last year, we opened applications to find someone that could help us to crown the king of the Christmas takeaway, by becoming our official Festive Food Tester and providing expert insight on which high street brands deliver the goods when it comes to a Christmas food.
Our winner crowned the 2020 ZIZZI Chocolate Brownie Bomb as their pick for the winner of the battle for seasonal supremacy, however a lot can change in the space of a year. Being a specialist website for restaurant and takeaway insurance, we're always monitoring food trends and as we enter the festive period, it looks like there's going to be a new Christmas number one: festive vegan options.
With Greggs launching a vegan version of its famous Festive Bake and many other brands following suit, we now want to find out, which brands are offering the best level of taste for vegans who love Christmas? Applications are now open for a Vegan Festive Food Tester to help us find out!
MoneyBeach.co.uk is looking for someone who loves Christmas, and a good takeaway, to try a range of festive vegan options from some of the nation's favourite restaurants, shops and takeaways.
To help conduct the research, you'll receive a £75 voucher to be spent on your choice of seasonal treats, as long as they are all from a vegan or plant-based range. As we are also looking to rank the quality of how they arrive to your door, each item must be ordered via a delivery app.
Once your festive treats arrive, you'll need to rate them on the following areas: taste, value for money, level of festive-ness and how it compares to other vegan food choices.
You will also be required to photograph each festive food choice to share back to the MoneyBeach.co.uk team. Check out our 2020 Festive Food Tester's review for inspiration (Santa costume optional).
When you've completed the task, we'll pay you £200.
Please note: We will be accepting applications from both vegans and meat-eaters who also enjoy plant-based food choices.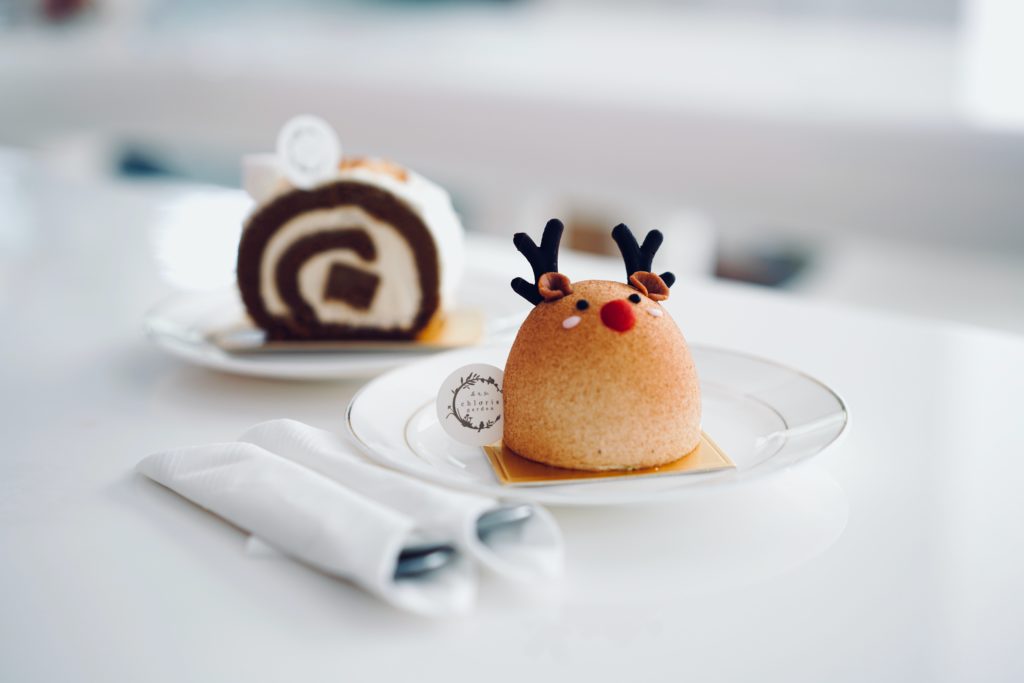 Browse the delivery app of your choice to select a range of vegan Christmas-themed food or drink to get delivered to your door (check out our list of Vegan Option Ideas below for some inspo!)
(Optional) Get in the spirit by popping on a Santa hat, lighting a candle and even hitting play on your favourite festive film to truly set the scene!
Ensure the delivery is correct and all options are vegan
Remember to take a photo of your choices before you dig in…
Let the festive feasting begin!
Record your thoughts on the taste, value for money and level of festive-ness of every last Christmassy crumb
If you want to be our Vegan Festive Food Tester and answer yes to the below criteria, please apply!
Based within the UK
Over 18
Lives in an area with a wide range of options on their delivery app (Deliveroo, UberEats, Just Eat)
Loves takeaways
Loves Christmas
Wants to try vegan festive food!
Simply fill in the form below and we'll be in touch on Friday 10th December if you have been chosen as our Vegan Festive Food Tester!
To help you choose what to order, we've compiled a list of some of the vegan choices on offer this Christmas:
Greggs Vegan Festive Bake
Café Nero Vegan Festive Feast Panini
Waitrose Vegan No Lobster Marie Rose Roll
Morrisons Merry Vegan Vegetable Sandwich
Tesco Wicked Turkey Cali Wrap
Marks and Spencer Plant Kitchen No Turkey Feast Sandwich
What are the most searched-for festive treats in the UK?
To discover the festive treats that are overdue a vegan makeover, we've also analysed which Christmas foods are the most popular in the UK, by ranking which are searched for most on Google.
Our findings reveal that KFC would be very wise to announce a plant-based Gravy Burger given its significant popularity. It's good to see however that other brands have already capitalised on this interest, with the likes of Greggs announcing the vegan version of its Festive Bake in back October.
Interestingly, Pret wins the hotly-contested Christmas sandwich wars, above supermarket giants Tesco and Sainsbury's – all of which have announced plant-based sandwiches for Christmas 2021.
The UK's Top 10 Most Popular Festive Foods*:
| | |
| --- | --- |
| # | Festive Treat |
| 1 | KFC Gravy Burger |
| 2 | Greggs Festive Bake |
| 3 | Pizza Hut Christmas Pizza |
| 4 | Starbucks Eggnog Latte |
| 5 | Pret Christmas Sandwich |
| 6 | Greggs Mint Hot Chocolate |
| 7 | Tesco Christmas Sandwich |
| 8 | Sainsbury's Christmas Sandwich |
| 9 | Waitrose Christmas Sandwich |
| 10 | ASDA Christmas Sandwich |
Competition Terms and conditions:
This is not an offer of employment; you will be only required to perform the task stated above
Competition entries close on 00:01 Thursday 9th December 2021
Entrants must be aged 18+ to apply
Entrants must be based in the UK
Entrants must be in the delivery zones for at least one of Deliveroo, UberEats or Just Eat
Entries are limited to one per household, per person and per email address
All personal information submitted will remain confidential
One applicant will be selected to complete the task. The successful applicant will be notified on the 10th December 2021
The winner will receive either a Deliveroo, UberEats or Just Eat gift card with a total value of £75
Winner will need to organise ordering and delivery of food themselves
At least five vegan foods from limited edition festive menus must be ordered
All food ordered must be fully vegan
The winner will need to complete the task and report back on their findings within 5 days of receiving the vouchers
Images provided as part of the survey will be used by MoneyBeach as part of an editorial blog post and/or on social media channels
The maximum amount you will win is £200, which you will be eligible for if you complete the feedback survey satisfactorily by 23:59 on Sunday 19th December 2020
The £200 prize will be transferred to you within 7 days of satisfactory completion of the feedback survey.
If you are unable to complete the requirements the role will be offered to another entrant
Entry to this competition will be deemed as acceptance of these terms and conditions