Looking for Takeaway Insurance?
Not all superheroes wear capes, and when it comes to ordering a takeaway, it can be a real savour for some! If you're providing people with takeaway food then you're going to need some sort of takeaway insurance in place.
Whether you're serving fish and chips, curry or you're a late-night kebab house, you'll want to make sure you've covered yourself financially if something should go wrong. Accidents happen, and even if you've taken every measure possible, you could find yourself facing extra costs – especially if you need to close for a while.
In 2018 statista.com estimated that there were around 26,000 independent fast food places (including takeaways) in the UK.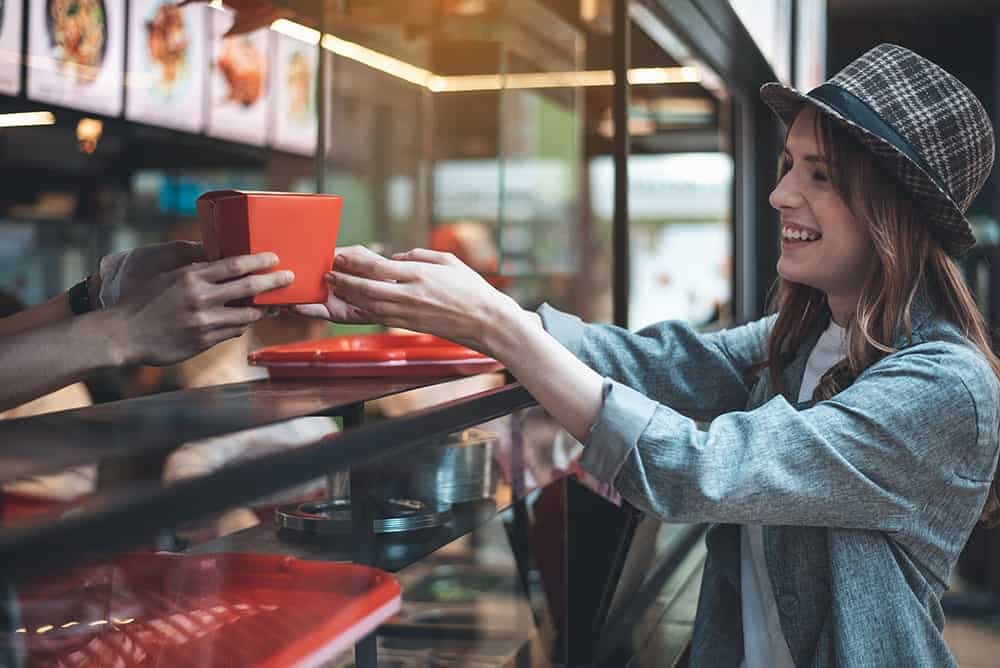 Who would need takeaway insurance?:
Fish & chip shops
Burger joints
Fried chicken takeaways
Sushi takeaways
Indian takeaways
Chinese takeaways
Sandwich bars
Cafés and restaurants
Pizza takeaways
Kebab houses
What kinds of takeaway insurance are there?
To make sure you have the right level of cover for your establishment, you might want to think about building a takeaway insurance policy from a number of different covers. From the people that work for you, to your customers, stock and premises, once you start noting your interests that need protecting, you'll be able to better understand the risks associated with running a takeaway:
Building insurance
Contents insurance
Employers' liability insurance
Public liability insurance
Stock insurance
Takeaway delivery driver insurance
Business interruption insurance
TOP TIP: You can often ask your insurer to bundle several policies together so you only have to worry about a single monthly premium – feels much more hassle-free!
Protection for people – liability insurance
When it comes to the people going in and out of your takeaway, they generally fall within two camps – your employees and your customers. There are takeaway insurance policies available to protect both parties. For your employees you're legally obliged to take out employers' liability insurance, and for everyone else that comes into your takeaway, you might need to think about public liability insurance.
Employers' liability insurance:
If an employee injures themselves whilst at work, they might want to claim compensation. Employer's liability is a legal requirement to help you cover the cost of the pay out, as well as both sets of legal costs.
Public liability insurance:
Customers are also at risk on your premises, for example; slipping, tripping or even having their property damaged, and again, might seek to make a claim against you, which could become very expensive if it goes to court. Public liability insurance is not a legal requirement but is designed to help you in the event of a claim.
REMEMBER: Some regulatory bodies may require you to have public liability insurance, so even though it's not a legal requirement, it's worth double checking if you need it.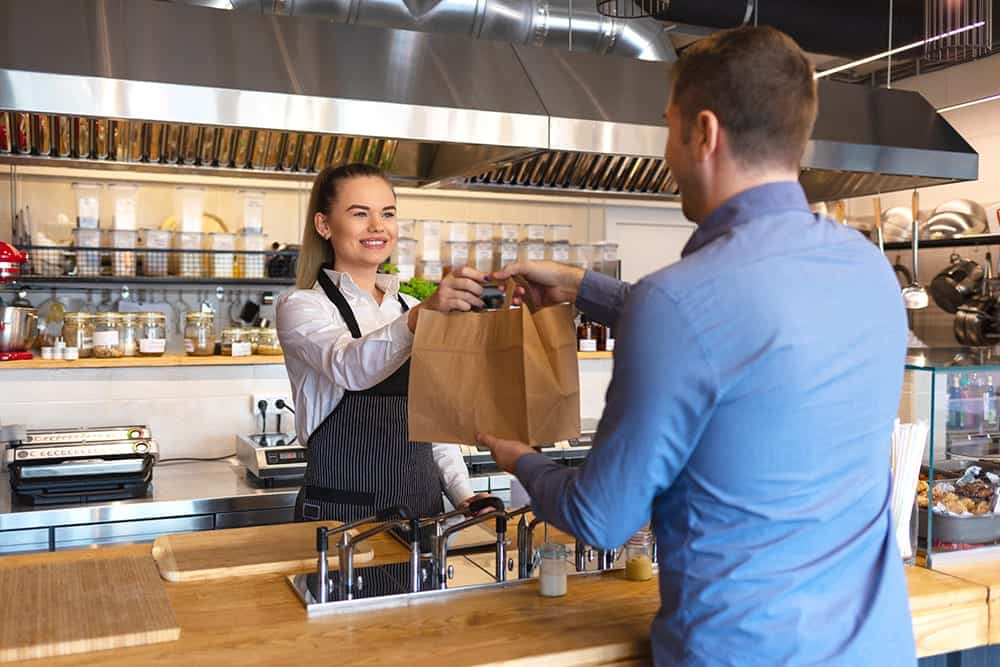 Buildings insurance – cover for your premises
Takeaway insurance can also help to cover the property that your takeaway operates from. If you own the building then you might want to think about covering it in case of damage. With ovens and fryers operating almost constantly, there is an increased risk of fire – and if the building needed to be repaired or rebuilt, could you cover the cost? Including buildings insurance as part of your takeaway insurance can help cover you in case of:
Fire
Flood
Theft/break in
Damage
General repair (although check exclusions on your policy)
If you're a tenant, then your landlord should take care of this, but if you make any improvements such as a refitting the shop or installing a new kitchen, you'll need to cover that in your own policy.
TOP TIP: You don't need to insure the building for how much you paid or its market value, just how much it would cost to rebuild.
Using takeaway insurance to insure your contents
Imagine there was a fire which caused quite a bit of damage. Not only was some of the kitchen equipment damaged, but so was stock, things like boxes/cutlery, menus and even some furniture that was in your establishment – could you afford to replace it all?
Contents insurance helps you to cover the cost in case of accident, fire, theft or damage. If you've made any alterations to the premises, such as a new kitchen, you can also cover this under contents insurance too.
REMEMBER: Try to give your insurer an accurate valuation of the things inside your takeaway so that you get the right level of cover.
Financial cover for temporary closure
Takeaway insurance can ease the financial pressure if you need to cease trading for a period of time. Whether it's for general repair or due to staff illness, business interruption insurance can offer you support if you were to unexpectedly close. It can help you pay for things such as:
Wages
Bills/utilities
Rent/mortgage
Bank loans
Insurance premiums
REMEMBER: Your insurer may only pay out for a certain amount of time – so do check before making a claim, especially if it's something like a rebuild or serious repair.
Takeaway Insurance – Useful FAQs
Certainly. Some takeaway insurance policies can add this as an extension but remember, you'll need to make sure that your drivers all have their own food courier insurance policies too.
That will depend on a number of factors including the type of takeaway, opening hours, location and previous claims, as well as the insurer.
If a customer breaks their ankle as a result of your business, then they might want to claim compensation. This could result in a hefty pay out, as well as legal costs for sides. Public liability insurance can help you cover these costs.
Related Guides