How will Coronavirus Affect my Insurance Premiums?
Last modified:
The impact of Coronavirus on the UK insurance industry could see insurance premiums rocket as insurers grapple with the changing social and financial landscape.
The true impact of Coronavirus on the UK insurance market, like everything else, remains uncertain. With the UK insurance industry set to be changed irrevocably as a result of the spread of COVID-19, we explore the types of insurance hit the hardest in the UK and assess the impact to customers.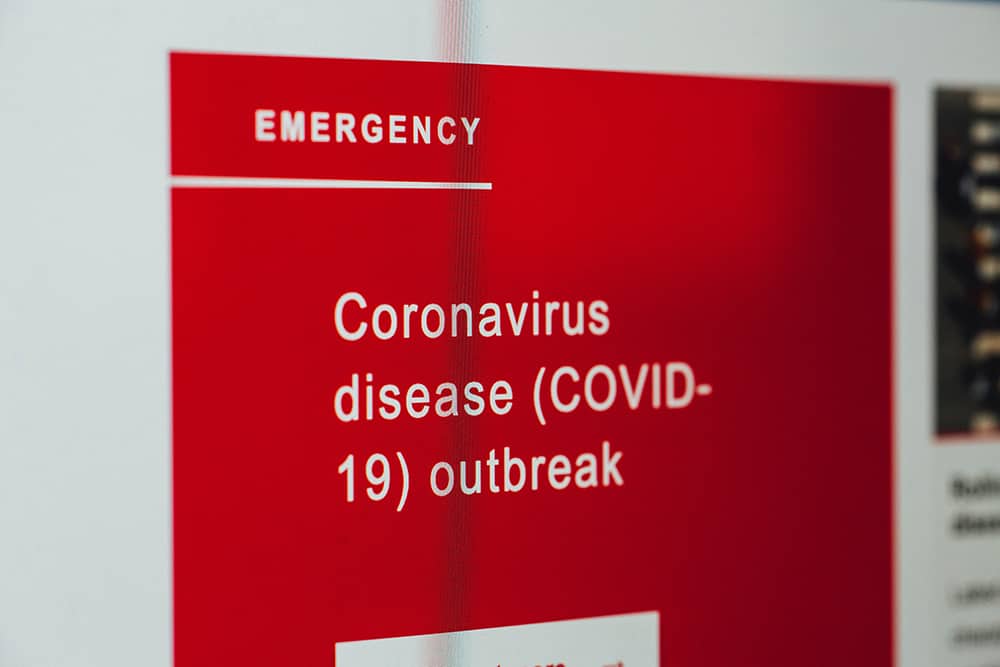 A Rocky Start to 2020 in the UK
2020 has already been a tough year for the insurance industry, with record levels of rainfall and expansive floods from storms Ciara and Dennis, which hit the UK hard in February and lead to an unprecedented volume of home insurance claims. This resulted in substantial losses within the UK insurance sector as dramatic flooding and damage due to high winds led to a rise in claims against home, car and commercial policies.
Now the outbreak of COVID-19 is placing huge logistical demands on day-to-day operations of insurance providers, as the workforce struggles to rapidly transition to home-working due to the closure of call centres up and down the country. Providers of specialist policies who liaise directly with underwriters, to provide competitive, bespoke policies, face additional challenges as the lives and working habits of underwriters and all staff are radically altered.
The Impact on Home Insurance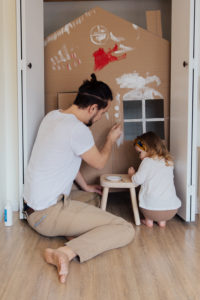 Following the rise in home insurance claims resulting from the two big storms to hit the UK in February, claims against home insurance policies could continue to rise as the nation is confined to their homes indefinitely.
With children at home and millions of people now working and homeschooling at home, our homes are in constant use. There are conflicting theories around the implications this could have on home contents and building insurance, with one school of thought suggesting that claims will soar as usage and therefore risk increases, whilst another predicts a fall in the number of people taking out or renewing policies as financial pressures increase.
How will Coronavirus Affect my Home Insurance? – read more on how the change in use of your home could affect your home insurance and why many people could feel they no longer need it.
The Changing Face of Travel Insurance
UK travel insurance providers were amongst the first to reel from the shock of Coronavirus as the impact of travel restrictions, cancellations and mass disruption to airlines rippled around the world.
Fig 1. Search trends for "cancel travel insurance" in the UK over the past 12 months

How will Coronavirus Affect my Travel Insurance? – Read more.
The cancellation of unprecedented numbers of travel insurance policies, a massive hit to customer confidence and a complete ban on international travel, has dealt blow after crushing blow to the cash flow of travel insurance providers, who may well be forced to increase premiums in other areas in an attempt to redress the balance.
What About Car Insurance?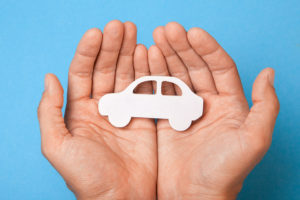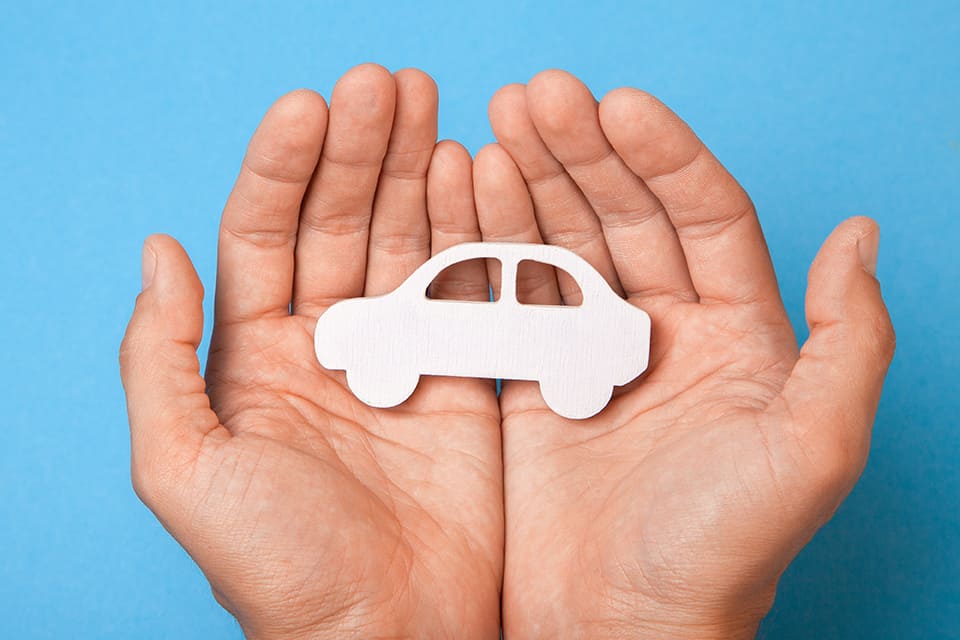 The UK motor industry is still very much finding its feet amidst the UK's Coronavirus lockdown. At a time when petrol prices were finally falling and environmental legislation was set to change the face of British motoring forever, suddenly we're all travelling a lot less. Rising uncertainty as to license renewals, MOT's, driving tests and the overall policing of motorists during this time, could see a dramatic rise in uninsured drivers on UK roads.
Read how non-essential driving in the UK during COVID-19 could land you in hot water and invalidate your insurance: Can I Drive During the Coronavirus Lockdown?
Business Insurance and COVID-19
With all but essential trade grinding to halt, UK businesses of all sizes have been left feeling short-changed by insurance policies they thought would protect them in the event they were forced to cease trading. It's becoming increasingly clear that this is not the case. Although insurance providers will not be paying out with respect to the vast majority of business disruption claims, many insurers may be unable to sustain the damage caused by such a catastrophic undermining of business insurance products.
Fig 2. Search trends for "business interruption insurance" in the UK over the past 12 months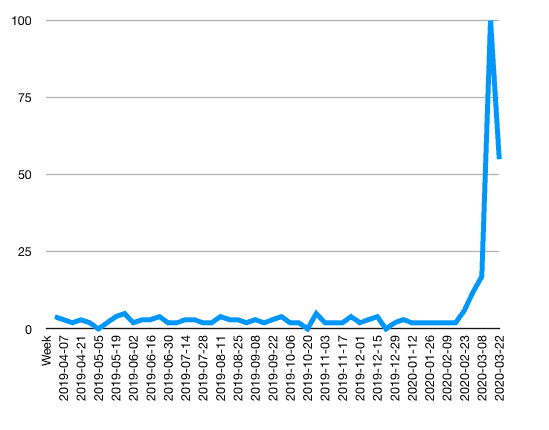 Read more – Does Business Interruption Insurance Cover Coronavirus?
What's Expected of UK Insurers During the Coronavirus Outbreak?
As the nation pulls together to try to stem the spread of the virus, insurers are coming under increasing pressure to offer extended grace periods with respect to those struggling to pay insurance premiums through no fault of their own. This is not going to be easy at a time when due to global financial turbulence, many insurers will be forced to rely more and more on underwriting income as opposed to investments.
However, at this unique moment in time, some insurers are demonstrating a humanitarian knee-jerk reaction to this period of national crisis, by offering dramatically reduced rates to key workers and NHS staff. Those that are operating under the new 'normal' are being urged by the FCA to be fair, particularly in respect to claims which previously may have been rejected due to change of use and non-discolsure.
With the impact of Coronavirus on the UK insurance sector and the probable knock-on effect to customers, it's realistic to expect a sharp rise in premiums as insurers struggle to cope with unprecedented circumstances.