Dog Walker Van Insurance: 5 Questions Answered
Last modified:
What's the best way to insure your van if you're a dog walker in the UK?
UK dog walkers who operate a van as part of their business need dog walker van insurance, which is just another way of saying commercial van insurance. Also known as business van insurance or trade van insurance, this type of cover is designed for any van that isn't used exclusively for domestic and social use.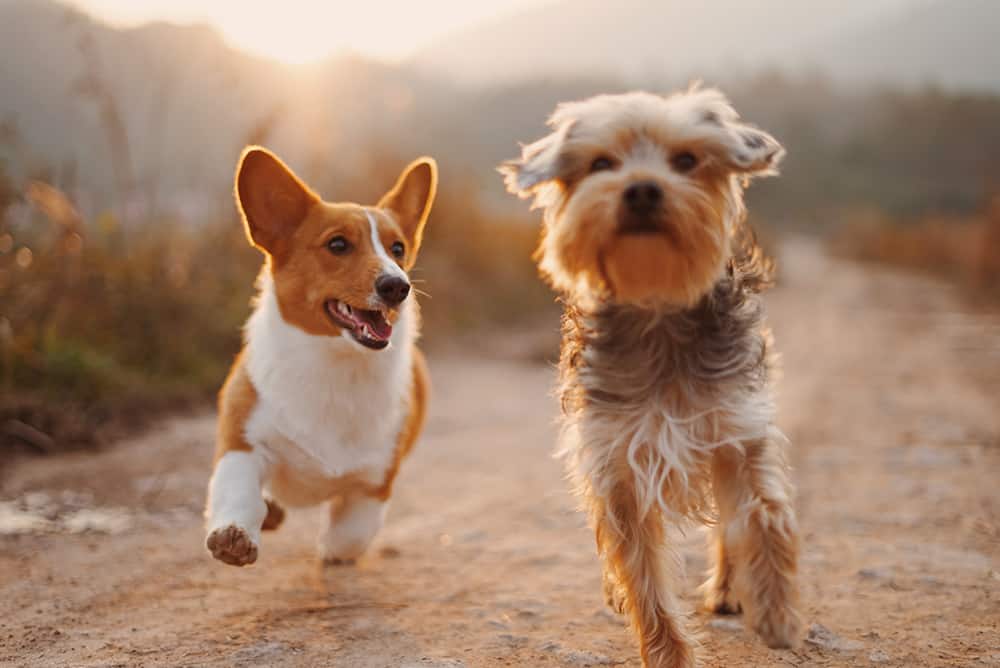 Unlike car insurance, private van insurance does not cover you to commute to a single place of work.
What usage is required?
Knowing that you need commercial van insurance is one thing, understanding which type of commercial van insurance you require is quite another. Assuming that you've navigated the 'select occupation' choice (not always easy for professional dog walkers), then which category of usage do you select?
It's certainly not Social & Domestic (private van), you know that much, and you can pretty confidently rule out Hire & Reward since that covers the transport of people, and Haulage which is designed for 1 point of collection and drop-off, but what about Courier? Technically you could be classed as transporting someone else's property from A to B with multiple drop-offs and pick-ups… given that the remaining alternative is Carriage of Goods (often phrased as Carriage of Own Goods) then it's understandably confusing.
Believe it or not, in most cases it's Carriage of Own Goods that dog walking vans fall under. Although the dogs are not yours, this type of policy is generally used to cover trades people who use their vans to transport the tools of their trade – in this case, your furry friends.
Is your dog walker van modified?
Most dog walking vans are modified in some way or another, in order to safely transport multiple animals as comfortably as possible. Whether that's securing crates, safety screens, ramps or adapting your van to make it as easy to access and clean as possible, any changes which are not factory standard, many insurers class as modified.
It's important to list all modifications for insurers to avoid the risk of being penalised for nondisclosure in the event of a claim. Whether modifications change to cost to your insurance very much depends on your insurer. If modifications do not alter the performance or appearance of your van there may be no additional charge, however this is very much down to your insurer's discretion.
If the modifications to your dog walker van were expensive and you would struggle to replace them in the event of an accident, you may want to discuss an Agreed Value van insurance policy with insurers.
Is your equipment covered?
In a word – no. In most cases, Trade Van Insurance is designed to cover the vehicle, not the contents. That said, you may be able to agree additional contents or tools protection with your insurer or take out additional cover, such as Tools Insurance or Professional Indemnity Cover, with the same insurer and possibly benefit from a multi-policy discount.
Are the dogs insured?
Also no. The dogs you look after are not covered as standard by a vehicle policy. However, it is important, given the nature of your business, to have some form of protection in place that covers the animals you look after in the event of an accident. A Care, Custody & Control of Animals policy will give you protection in case of loss by theft or straying, veterinary fees incurred whilst in your custody and crucially, it should also cover animals in transit.
What if your dog walker van breaks down?
Whether this is breakdown cover, or simply a friend who's willing to help you out, is entirely up to you, it's just something you need to consider if you're out and about with a van full of other people's pets. If you are taking out breakdown cover then it could be worth making sure that a courtesy vehicle will be provided, so that your business can continue whilst your van is under repair.
As a sole trader you may also want to consider Personal Accident or Business Interruption Insurance just in case you are out of action for a while.