Looking for Trade Van Insurance?
If you use your van for your trade, you will need trade van insurance. From plumbers, to electricians, builders, tilers and decorators, roofers to engineers, mechanics, carpenters, even dog walkers, trades professionals up and down the UK all rely on trade vans to make a living.
In the UK if you use your van for business, be that commuting to site or carrying tools and equipment, then you need trades van insurance, also known as commercial van insurance or business van insurance. This guide looks at van insurance specifically for trade use.
Private van insurance purely covers social, domestic and pleasure usage. Unlike car insurance, commuting even to a single place of work is not covered by a standard policy.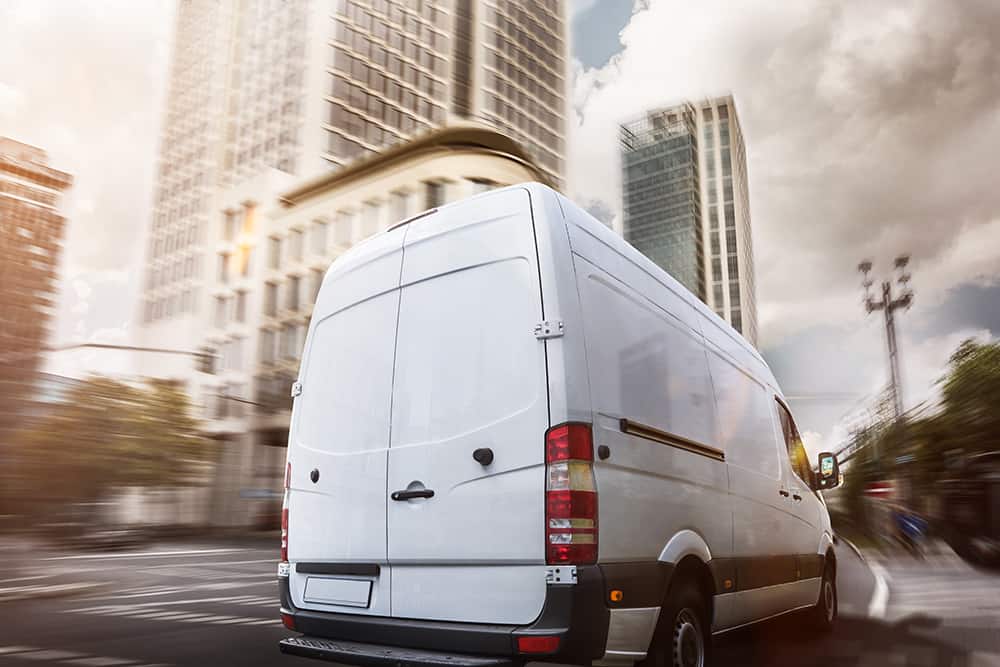 Trade Van Insurance and Usage
When it comes to van insurance in the UK, the usage of your van is crucial to getting the right cover. Failure to insure a trade van correctly risks invalidating your policy and could even lead to prosecution for driving without insurance. Here are the main types of van insurance available in the UK:
Private Van Insurance – Exclusively covers personal use, for example; going on holiday or using your van to take your own property to the tip or transporting your own equipment to a leisure activity such as surfing, cycling etc.
Carriage of Goods Insurance – In most cases this is the type of van insurance trades people need in the UK. This type of van insurance covers your vehicle for commercial use such as carrying your own tools and equipment and using your van for work and commuting.
Hire & Reward Insurance – Covers the carriage of people. If you are transporting people and money is changing hands then you require a Hire & Reward policy, either Private Hire or Public Hire depending on the nature of your business. Read more…
Courier Insurance – Required if you are working as a courier; collecting, transporting and delivering other people's goods from multiple locations. Read more…
Haulage Insurance – Typically applies to lorries and HGVs that are used to transport goods from A to B with a single drop-off & collection point. Read more…
TOP TIP: Most sole traders for example plumbers, mechanics, dog walkers, beauticians & gardeners, require Carriage of Goods insurance. This type of insurance covers trade usage providing that you are not transporting people or other people's property for profit.
Does Trade Van Insurance Cover Tools & Equipment?
Trade van insurance, commercial van insurance, business van insurance are all similar ways of saying 'Van Insurance for your Business' – designed to cover your vehicle. Many UK trade van insurers will offer Tool Insurance as an add-on to your policy, although it is important to read the small print carefully for conditions of cover, for example does it cover tools and equipment left in your van overnight? Are personal items insured such as phones or tablets?
For many professionals and sole traders, van insurance is just one part of a greater insurance package required to protect against risk. Depending on the nature of your business additional insurance requirements may include; professional indemnity, public liability and employer's liability insurance.
Taking out a trade van insurance policy and checking the T&C's is a good time to consider taking out additional cover designed protect you and your livelihood in the event of an accident, such as breakdown and roadside assistance cover to include the provision of a courtesy vehicle, personal accident or income protection insurance and tools and equipment cover. Many of these can be included within a Business Insurance or Sole Trader Insurance policy.
REMEMBER: Using the same insurer and bundling business policies together can be an effective way to reduce trade van insurance costs as well as making the claims, admin and renewal process easier.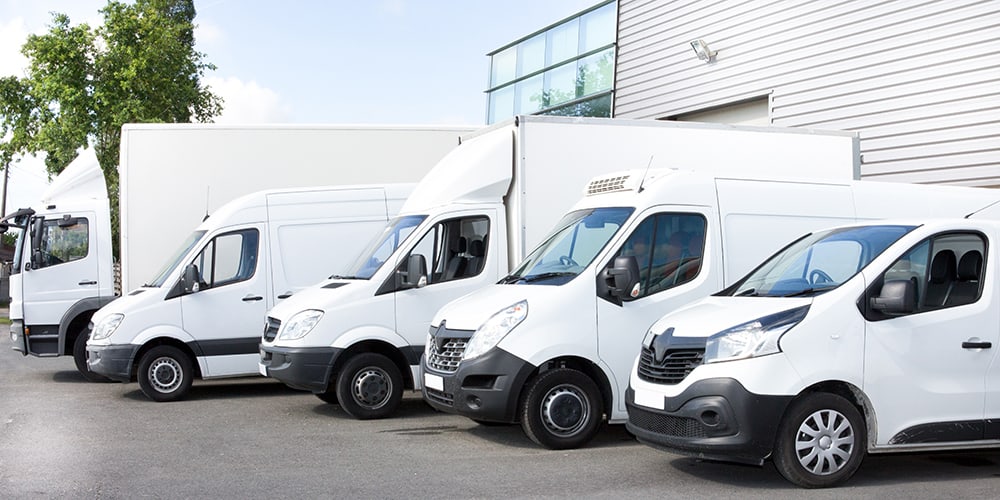 Legally Required Trade Van Insurance
Unless declared as SORN, all vans in the UK must by law have at least Third-Party insurance in order to cover possible damage caused to other vehicles. Many van drivers opt to take out additional levels of cover such as:
Third Party Fire & Theft – covers damage to your van caused by actual or attempted fire or theft as well as damage by your van to other vehicles.
Comprehensive – insures your van against accidental damage done by yourself or another vehicle. Also covers damage cause by fire and theft and injury to other vehicles.
NOTE: If you own and operate more than one trade van it might be worth considering Motor Fleet or Any Driver Van Insurance.
How Much Does Trade Van Insurance Cost?
The cost of trade van insurance can vary depending on the van's size, value, age and model, as well as the driver's age, driving history and location, and the level of insurance required. This makes it impossible to give a ball-point cost for a trade van policy. However, there are ways to can look to reduce the cost of trade van insurance, for example increasing security or the amount of voluntary excess or, if applicable to you and your business, considering a limited mileage or telematics policy.
IMPORTANT: If your van has been modified for your business, the modifications may not impact on the cost of your policy, but it is important to give details of all modifications to insurers or you could risk being penalised for non-disclosure.
Trade Van Insurance – Useful FAQs
Related Content
Related Guides