Looking for Tradesman Insurance?
Whether you're a jack of all trades, or specialise in one area, you're going to need tradesman insurance – but what actually is it?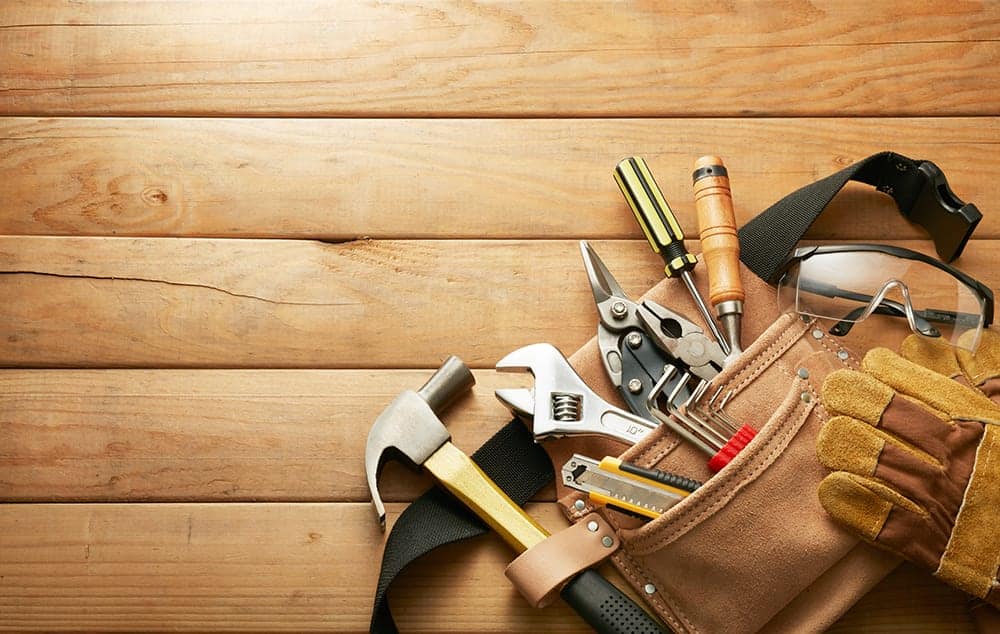 No matter if you're self-employed or run a small team of employees, tradesman insurance can help to cover you financially as you carry out tasks or perform a service to the public. There are so many professions that could fall under being a trade such as:
Plumber
Builder
Electrician
Decorator
Carpenter
Cleaner
Handyman
IT Contractor
Craft stall owner
Bricklayer
Plasterer
What's included in tradesman insurance?
In order to get the right level of cover for your business, you might want to think about the different things you want to protect, such as people (your employees and customers), tools and equipment, premises and your business in general. You can usually build tradesman insurance to include:
Employers' liability insurance
Public liability insurance
Contract works cover
Own plant or hired-in plant cover
Buildings insurance
Personal accident cover
Stock insurance
Business interruption insurance
Professional indemnity insurance
REMEMBER: The more you cover in your policy, the higher your premium is likely to be, but if the worst happens, could you afford to not have the right level of insurance?
Own plant or hired-in plant cover
A poor workman always blames his tools, but if they've been lost, damaged or stolen then that's probably fair! Tradesman insurance can help cover the things you need in order to carry out your job – whether that's paint brushes and rollers or chainsaws and sanders, tool insurance can help to cover both your own tools and equipment you've hired:
Hired-in plant:
Covers tools and equipment that you've hired from an external company.
Own plant
Covers your personal tools that you (or your business) owns.
NOTE: Some tool and equipment hire companies may require you to have hired-plant cover in place before they allow you to rent from them.
Tradesman insurance to protect the people around you
There are a few main tradesman insurance policies you can take out to help with the financial risk of operating around people. These are:
Employers' liability insurance:
Can help you to pay out compensation and legal fees if an employee were to injure themselves or become ill whilst at work. If you employ anyone, you are legally obliged to have employers' liability insurance.
Public liability insurance:
Offers you cover in case a member of the public, or third party becomes injured, ill or has their property damaged by your work. For example, if you damaged a wall whilst trying to repair some wiring, or a pipe burst whilst you were working.
Professional indemnity insurance:
If a customer or client believes you have been negligent and offered them incorrect advice that resulted in them experiencing financial loss, they may want to claim it back from you, along with compensation and legal fees – which can become pretty hefty quite quickly.
TOP TIP: Although employers' liability insurance is the only one that's legally required (if you have staff), some professional regulatory bodies require you to have public liability insurance too.
Looking after your work premises
Some tradesmen work from their own premises, whether that's an office or a workshop, if you own that property then you might want to think about business buildings insurance. This can help you to cover the cost of repair or rebuild in case of accident, flood, fire or break in – if you rent the space then you don't need to worry about this.
Contents insurance can help to cover the things you keep on your premises. If you're a tenant, you may still want to cover your own belongings, for example things like laptops, tools, work benches, stock etc. These can all be expensive to replace and so tradesman insurance can help.
REMEMBER: Don't get caught short, make sure you give insurers an accurate valuation of your contents so that everything's covered.
What happens if you can't work?
The professions that tradesmen work in can come with higher risk levels, and so there's more chance of you becoming injured or ill whilst at work. If you are self-employed and working alone this can be particularly worrying. Not only could an injury keep you from working, it could be for a long time.
Personal accident insurance can give you peace of mind whilst you're off, and help to cover your outgoings and bills so you can concentrate on getting better and back to work.
TOP TIP: Insurers will offer different levels of personal accident cover, which can even go as far as to include death.
Tradesman Insurance – Useful FAQs
If your tools or materials are stolen or damaged whilst on site then contract works cover could help you with the cost of replacing everything quickly so you can finish the contract without too much delay.
Certainly. Insurers will often let you create a hybrid, bespoke to your policy with only one monthly premium payment to manage.
Unfortunately, this is usually in the list of exclusions for most insurers. Although there are always exceptions to a rule, you might find yourself paying over the odds for the privilege.
Related Content