Looking for Sole Trader Insurance?
Sole trader insurance can be tailored to your business to provide the precise level of cover your business requires.
No matter whether you work from home, on the road, in a pop-up or even online, if you're a sole trader you'll know that it can be tricky keeping all the plates spinning. Sole trader insurance combines various policy options to give you the peace of mind that you have the right level of cover in place, whilst only having to manage one payment and renewal date.
Sole Trader insurance relates to both self-employed one man bands and those who trade under the sole trader legal structure, taking sole responsibility for the business, including employees.
The benefits of being a sole trader
There are plenty of professions that lend themselves to being run by a sole trader. All you need to do is find the career you love, register your business name with HMRC and you can start trading.
Having full control over your business with no investors or anyone setting unreasonable targets is liberating – but not without its disadvantages, for example; the buck stops with you, if you don't work, you don't get paid and you are liable in the event of legal action or compensation claims.
REMEMBER: Some sole traders may find it harder to get cover, such as market traders and asbestos contractors, so do shop around to find the best option for you.
What kind of businesses need sole trader insurance?
There are so many different businesses run by sole traders that could benefit from this type of insurance. As your business grows, you may find that your sole trader insurance needs change too – but what kind of businesses would need to consider this insurance?
Bookkeepers
Landscapers
Mobile beauty therapists
Caterers
Freelancers
Cleaners
Financial planners
Insurance brokers
Tutors
Virtual assistants
Tradesmen (like plumbers, electricians etc)
NOTE: Having certain types of insurance in place, for example professional indemnity cover, could be a contractual obligation to work with certain corporate bodies or local authorities.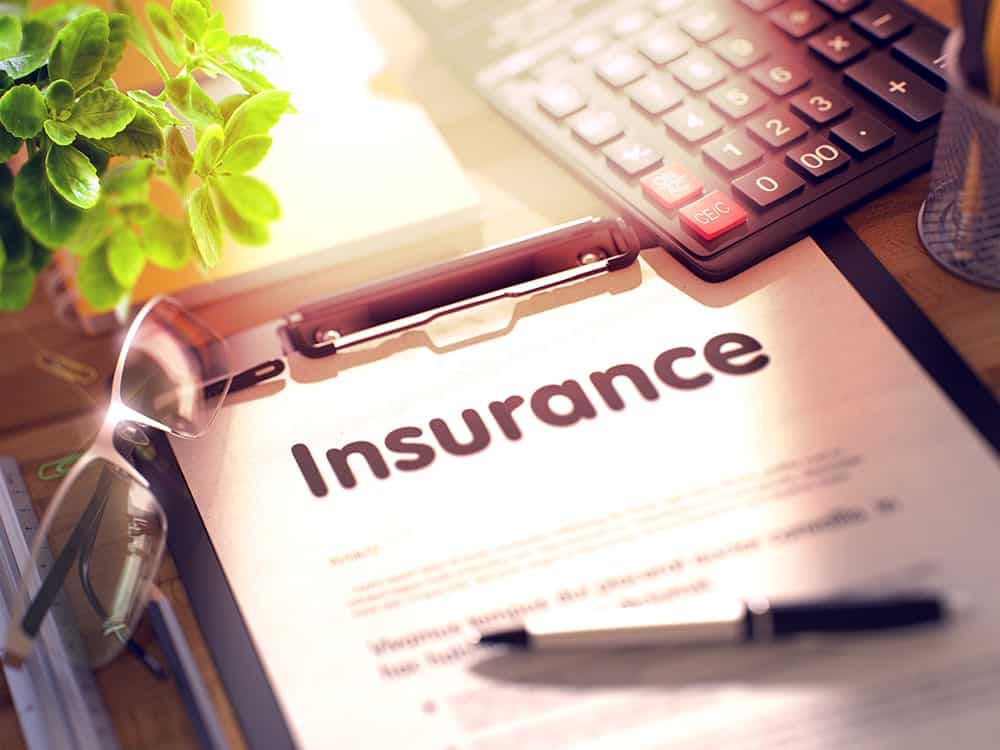 What can sole trader insurance cover?
Most insurers have their own stipulations and exclusions, but generally sole trader insurance consists of a range of policies bundled together to make one policy with a single, easy to manage premium and renewal date. For example:
Public liability insurance
Professional indemnity insurance
Contents insurance
Stock insurance
Cyber-attack insurance
Tool insurance
Income protection
Personal accident insurance
Business insurance
REMEMBER: As a sole trader you have as much financial responsibility as a large corporation – so if the losses go into the millions you could still be liable.
Protecting the people around you with sole traders insurance
Arguably the two most common policies that sole traders of all professions want to purchase are there to protect them against claims by customers or clients, as well as the people around them who might be affected by their business. These are:
Public liability insurance:
Offers you financial protection should a member of the public become injured or have their property damaged by your business. This could be something like working on a customer's house and accidentally damaging a water pipe, to leaving water on a customer's floor after cleaning that caused them to slip and break their ankle. This policy will help you to pay and compensation claim, as well as both sets of legal fees.
Professional indemnity insurance:
If your service is mainly focussed around offering advice or guidance then this one might be for you. If a client were to lose money or suffer damages from a decision you've made, or their data and important documents was leaked, then professional indemnity can help cover the resulting costs.
NOTE: You can also take out 'cover for loss of use' insurance that covers the cost of alternative accommodation if you're away and your touring caravan is damaged or uninhabitable.
Are you looking after the tools of your trade?
As a sole trader you may be using specialist equipment or tools to help you conduct your everyday business – and if they were to become damaged, lost or stolen would you be able to cover the cost of replacing them?
Contents insurance can help to get you back on your feet quickly and often with like-for-like tools, so you'll be able to keep downtime to a minimum and minimise disruption to your business.
TOP TIP: Some insurers offer contents insurance that also covers things like smartphones and laptops outside of your premises, which is handy if you regularly work away from home.
Sole Trader Insurance – Useful FAQs