Looking for Pet Groomer Insurance?
When it comes to their pets appearance, some people can be very particular. So, whether you're a groomer preparing pets for show, or giving them a simple summer trim, you'll want to have some financial protection in place.
Pet groomer insurance can help you financially should something go wrong – it's not always a walk in the park after all. Your customers want only the best for their pet – which is why they bring them to you – so having cover in place can give you peace of mind. From pedigree pooches to beautiful bunnies, no matter what animals you're grooming, there are plenty of aspects of your business you might want to protect.
According to mintel.com 51% of pet care buyers would rather cut back spending on themselves than their pets - it's undeniable, Britain has a passion for pets!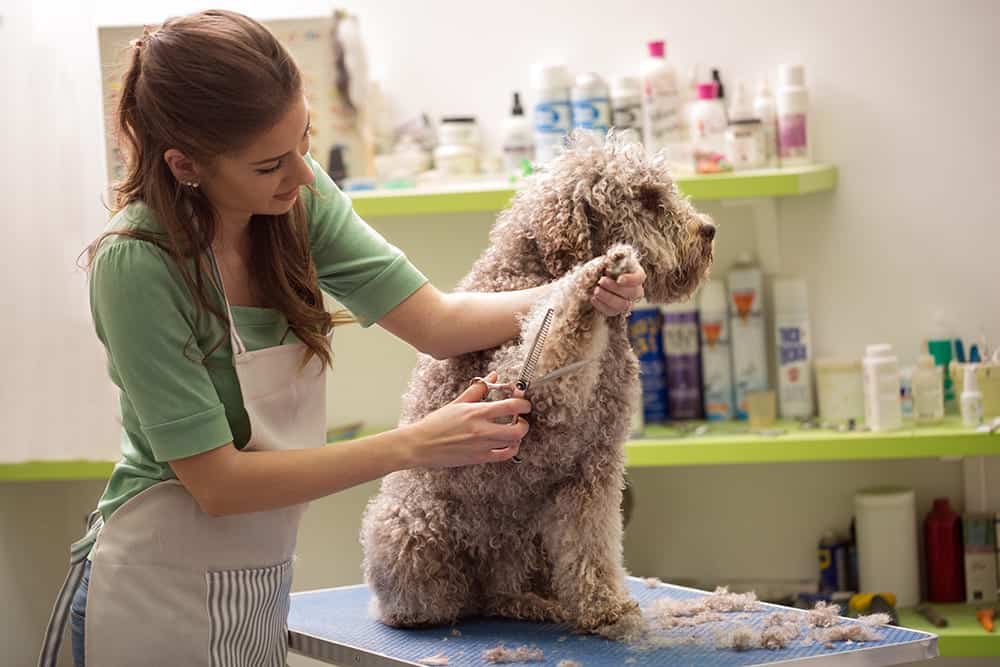 Do I really need pet groomer insurance?
If you start to make a list of all your business assets it will quickly become clear that it's a smart decision to shop around for pet groomer insurance. If something were to happen such as a break-in, fire, flood or storm damage, would you be able to replace everything and get back up and running? Pet groomer insurance can help with financial protection for:
Your staff
Your customers/clients
Your building/mobile premises
Tools and equipment
Avice you give to customers
NOTE: There's not one blanket pet groomer insurance policy to cover all, you might need to create a bespoke policy by bundling several types of insurance together.
Protecting people (and pets) with pet groomer insurance
When you're dealing with people and their pets, it might be a good idea to take out some cover in case something should go wrong. Public liability insurance is quite an important policy in case someone or their pet is injured by your business, or even if their property is damaged.
For example, if a customer was to slip on some water on the floor and twist their ankle, or you accidentally clipped through an expensive and much-loved collar, you might face someone suing you for compensation. Public liability insurance can help to cover the cost of the claim, as well as both sets of legal fees.
REMEMBER: Although public liability insurance isn't a legal requirement, it is a popular form of pet groomer insurance.
Care, custody and control of animals
This type of pet groomer insurance is possibly the most important. It can help you to cover the costs should something go wrong with the animal, for example if it's injured and needs emergency vet care or is stolen from your salon. It can also cover things like:
Death of an animal
Loss by theft or straying
Loss of boarding fees
Advertising and reward
Animals in transit
FACT: Pet Gazette reported that on average, pet owners in the UK spend more than £3,000 per year on dog walking services, grooming, training and pet sitting – which is more than 10% of the average UK salary!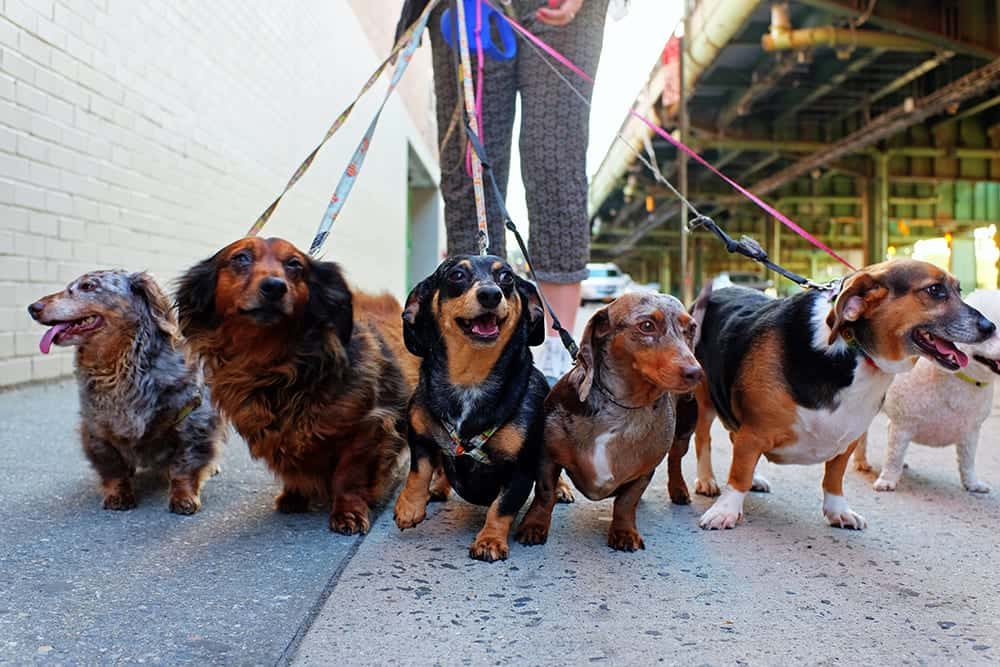 When you're grooming or treating someone else's (sometimes reluctant) pets, your employees are at a fairly high risk of injury whilst at work. Employers' liability insurance can help to cover the cost of a claim and legal fees should a member of staff become ill or injured whilst at work.
This type of pet groomer insurance is a legal requirement, no matter whether the staff are full time, part time, students, apprentices, seasonal or temporary.
FACT: For every day that you trade without employers' liability insurance you could face a fine of up to £2,500.
Protecting the tools of your trade
As a pet groomer you might have plenty of specialist equipment in your salon, or van if you're mobile. If you were to lose it through theft, or have it damaged by fire, could you afford to replace it without any extra financial help?
Pet groomer insurance policies can also help to cover the cost of tools and equipment which means less downtime for you, lower loss of earnings and less impact on your customers.
DON'T FORGET: Give your insurer a full and accurate valuation of all of your tools and equipment so that you're not left out of pocket if you need to make a claim.
Pet groomer insurance to protect your salon
Having a pet groomer insurance policy can also take care of your premises – be it your salon or van. Depending on the type of groomer you are, you might want to look at the following:
Mobile pet groomer insurance: insurers will be able to cover your van or vehicle, but you'll need to let them know of all modifications and security features in order for them to give you an accurate monthly premium price.
Buildings insurance: if you own the property your business operates from then you'll want to insure the building for repairs or even a complete rebuild. This will help in case of fire, theft, damage or flood. If you rent the place, then there's no need, you'll just need your own contents insurance.
TOP TIP: If you rent the salon but have made modifications to the building such as a new kitchen or shower area, you'll need to cover that in your contents insurance policy, not your landlord's buildings insurance.
Pet Groomer Insurance – Useful FAQs