Don't fall for social media scams
Last modified:
There's plenty of people out there trying to make a quick buck, but if people are approaching you on social media then stop and think before it's too late.
Unfollow and block!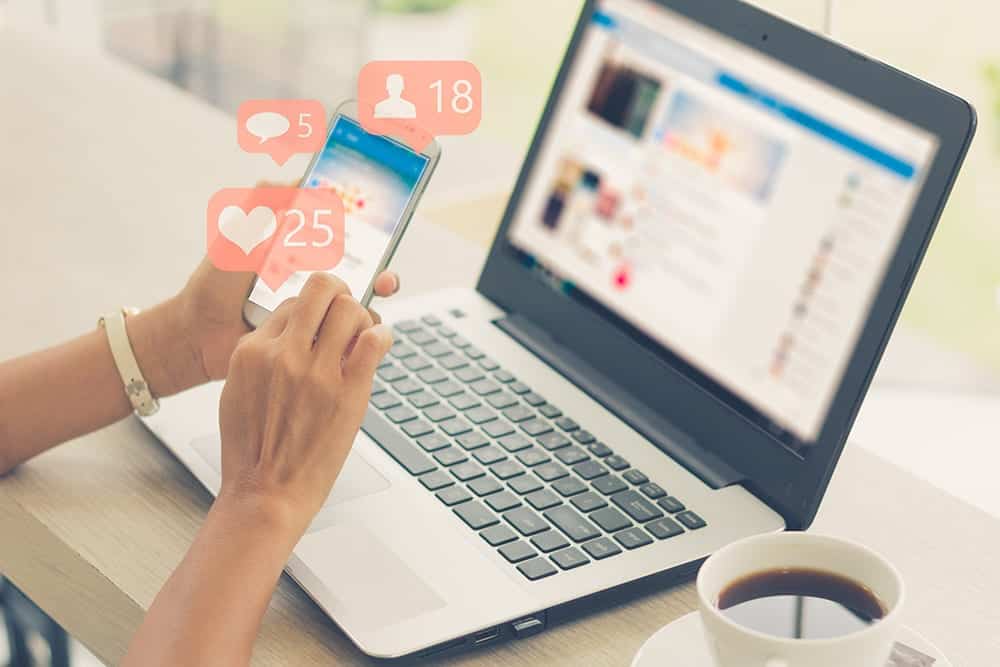 When it comes to scammers, they've historically preyed on the elderly and vulnerable using phone calls and email, but there's a new wave of fraudsters targeting youngsters on social media too.
As technology has become more readily available and advanced, so too have the methods that criminals use for personal gain. Email scams are still rife, but there's also an increase in pyramid schemes on social media targeting those between 16 and 31.
What are pyramid schemes?
Online bank Monzo, have reported seeing an increase in customers coming to them and reporting fraudulent payments on their accounts. These pyramid schemes tend to target those that are most vulnerable with the promise of making large amounts of money quickly – but there's always a catch.
By getting people to sign up and pay a fee with the promise that it's returned to them, the fraudsters are encouraging people to speak to their friends and family to do the same, and so the pyramid grows with the criminals getting all the cash, and the victims potentially losing hundreds.
How are they working on social?
Appearing on social channels such as Snapchat, Facebook and Instagram, there are plenty of names going around for this type of scam. Monzo have highlighted the following that have all been reported to them:
Circle of trust
Loom circle
Blessing loom
Gifting circle
Fractal mandala
Seemingly using a circle to disguise the fact that they're a pyramid scheme, these fraudsters will post on social media asking for an initial "gift" of money to the person in the centre in order to unlock the next level and eventually reach the centre of the circle yourself – but if no one joins then you're out of pocket at least one round of "gifting".
How to avoid social media scams
Chances are, if you're promised the world for very little input, it's going to be fake – don't let the sense of urgency or friendly tone lure you in. Some posts even show images of stacks of cash which can be very motivating for some. Here's how you can spot a social media scam from a mile away:
They'll ask you to pay upfront: Calling it a 'gift', 'fee' or 'investment opportunity'.
You'll need to recruit: They'll ask you to unlock the next levels by getting your friends, family and social media chums to join (and pay the 'gift') too.
False promises: They'll say that you'll see a return of cash quickly and much more than you put in.
Do it now: There will most likely be some sort of time limit, "DM in 30 minutes to make money". This creates a sense of urgency and doesn't give you time to stop and think, or speak to anyone else.
What to do if you've already paid
If you've already paid then try not to beat yourself up about it, plenty of people have done this before and it can seem really compelling, especially if you're in desperate need of funds.
Don't chalk it up to experience and brush it under the carpet as the criminals will have your details now and could empty your account. Instead, take action:
Report it to your bank
Call your bank or visit a branch and explain what happened. Try to give them as much detail as possible so not only can they try sand get your money back, but they can also investigate the fraud too.
Tell Action Fraud
Reporting it to the authorities can also help to shut these criminals down and get justice so it doesn't happen again. Action Fraud is the UK's fraud and cyber-crime centre that aim to help those that have been conned, defrauded or have fallen victim to cyber-crime.
Be really cautious when it comes to using social media to make money. Even if a friend approaches you to get in on something, be wary. It's a good idea to also educate your children or young relatives about the dangers of social media scammers to avoid them getting sucked into schemes too.
Fallen victim of a social media scam? Report it to Action Fraud.