How to start a dog walking business
Last modified:
If you love animals and being in the great outdoors then dog walking sounds like just the job for you. But how do you start your own dog walking business?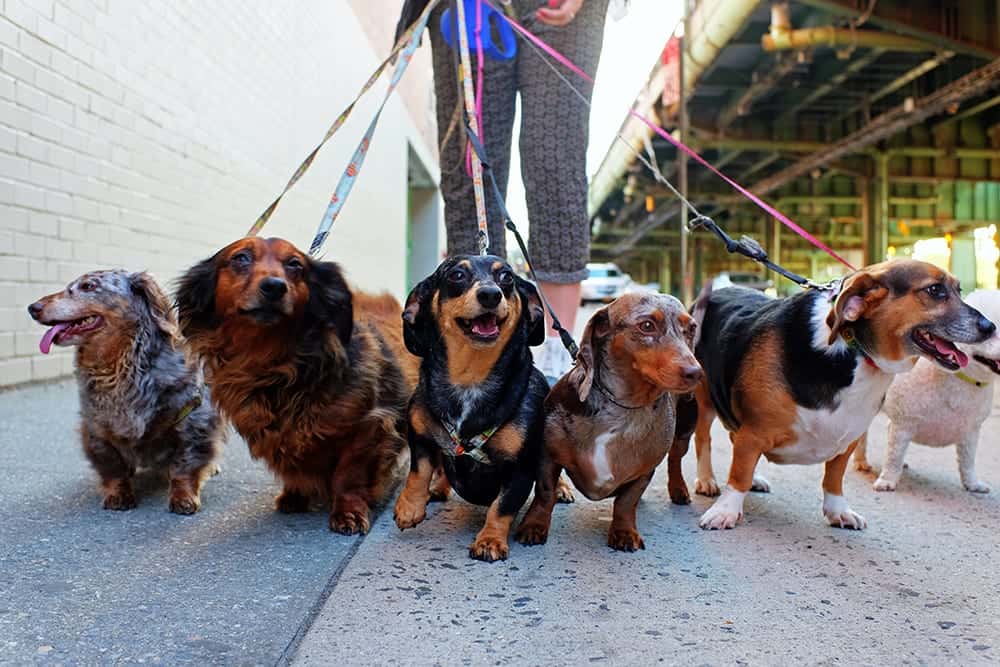 The people of Britain have so much love for their four-legged friends that dog walking services can often charge a premium – as long as you're doing it right. If you're physically fit, have great people and animal skills and don't care about the weather come rain or shine, then you've got a head start. So, how can you get started?
1. Get the experience you need
To begin with you'll need to make sure you have the right experience in place, people are trusting you with their beloved pets, and sometimes you might have multiple dogs a day – so can you handle the handful?
Check out your local rescue centre first. They'll be able to give you the opportunity to walk a few dogs a day, and you'll most likely pick up some top tips too. You don't need to have official qualifications or training, but it wouldn't hurt to help your credibility if you study things like:
Animal behaviour
Animal care
Animal psychology
Animal first aid
2. Brush up on dog walking rules and regulations.
There are many rules and regulations that you need to follow to be a dog walker, it's not as simple as turning up and heading out. NarpsUK have all the information you need with handy checklists and tips on how to keep records, how many dogs you can walk at once and dealing with owners. Becoming a member will also boost your reputation too.
FACT: You can be fined up to £1,000 for not clearing up after a dog in public.
3. Find the right dog walker insurance.
Not only does dog walker insurance give you peace of mind, but it can also help to ease your clients' worries too as it shows a clear level of responsibility.
Getting a dog walker insurance policy can help to cover the costs should you lose a dog, or it injures a member of the public or another pooch on your watch. With vet bills being what they are, insurance can often prove invaluable, so it's definitely something worth looking into.
Find out more about dog walker insurance with our handy guide.
How much do dog walkers get paid?
Although you love dogs, you're probably starting up this business for the extra money. Prices can vary dramatically depending on where you live in the country, how many dogs a client has and how often and for how long they want you to walk them. On average, dog walkers can earn anywhere between £6 and £15 for walks lasting half an hour all the way up to two hours.
Depending on where you live and how many dogs you're going to take out you could be looking at earning a pretty penny, but do be aware that seasonality can be a problem, and you might want to see what other dog walkers in your area are charging before you set your prices.
Happy hounding!