Looking for Dog Walking Insurance?
Dogs are certainly man's best friend, so if someone is entrusting you to look after, walk and exercise their dog then they're going to want the reassurance that you're properly protected with dog walking insurance.
With a group of unpredictable dogs to watch on a dog walk, accidents may happen such as tangled leads causing trips and falls, or even dogs damaging third party property. It's important to have some form of dog walking insurance, as even if the injury or damage is caused by a dog under your watch, you could be the one feeling the sting of a compensation claim and legal costs too.
If in addition to dog walking you offer additional services such as dog grooming or boarding, you'll need to tell your insurer.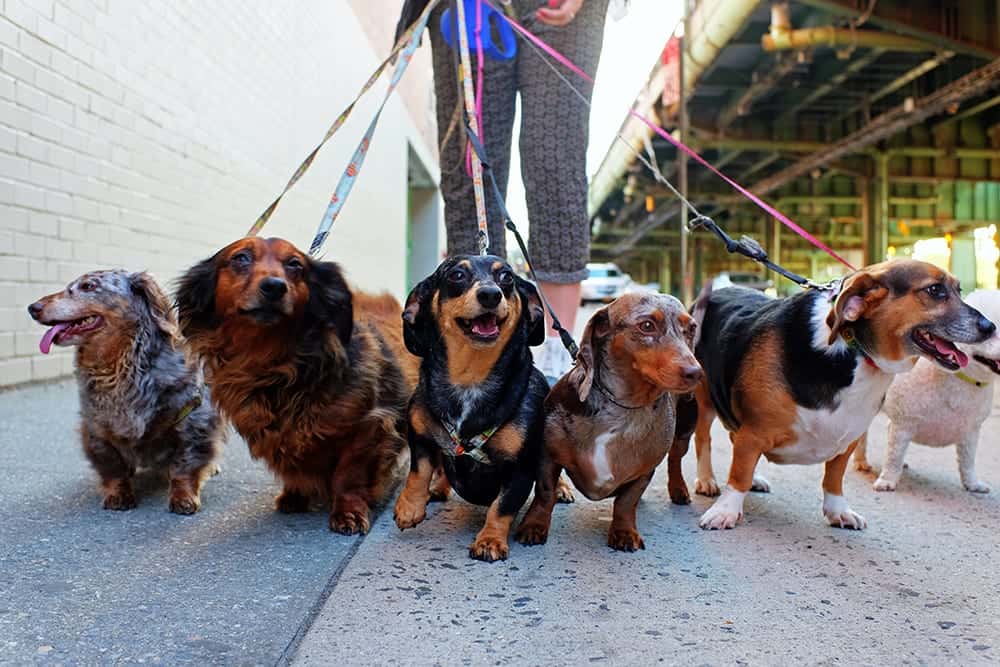 What insurance do I need for a dog walking business?
There are many types of dog walking insurance that you might want to take out if you're looking after other people's dogs which can include:
Employers' liability
Public liability insurance for dog walkers
Professional indemnity
Care, custody & control of animals
Custodial responsibility
Buildings insurance
Contents insurance
Stock insurance
Goods in transit
Computer or business equipment
Money insurance
REMEMBER: Some dog walker insurers can offer policy bundles so you can take out a range of protection under a single monthly premium.
Dog walking public liability insurance
If you're out and about walking dogs, then you're more than likely to come across members of the general public and their property and this is where public liability insurance for dog walkers comes in handy. This type of dog walking insurance typically provides cover if a dog you're walking causes any injury or damage and the third party wants to claim compensation or legal expenses or if you cause any damage during a pet home visit.
TOP TIP: Always give your insurance provider an accurate picture to get the best premium rates, including the number of dogs you walk, and how many you have boarding.
Employers' liability insurance for dog walkers
If you've got employees working with you to walk dogs or help groom then by law, you're required to take out employers' liability insurance. This type of dog walking business insurance will help take the financial sting away if your employees are injured or become ill whilst at work – and with over-excited dogs bounding around during a walk it could come in handy!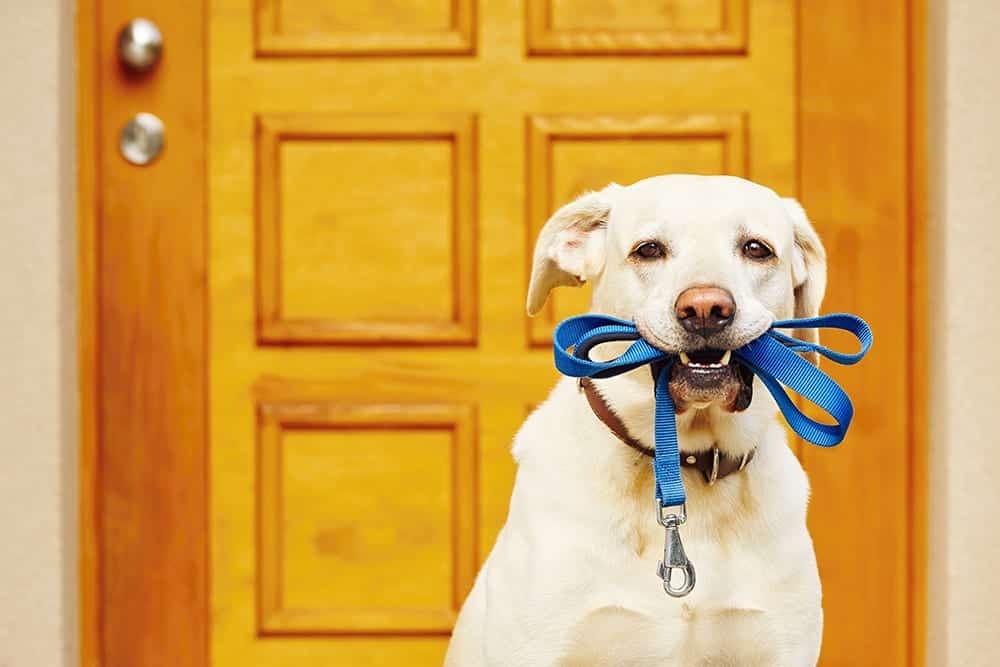 REMEMBER: There's a fine of £2,500 per day if you're trading with employees without employers' liability insurance.
Care, custody & control of animals insurance
With such a responsibility to care for someone else's dog, it might be worth looking at a care, custody and control of animals insurance policy. This can help you cover associated costs if the dog gets lost or injured during their time with you:
Veterinary fees
Death of an animal
Loss by theft or straying
Loss of boarding fees
Advertising and reward
Animals in transit
Dog Walking Insurance – Useful FAQs
Related Content
Related Guides