The best equestrian events in the UK
Last modified:
Britain's love affair with equestrian events goes way back. With races, jumping events and country shows aplenty, we've put together a list of our favourites.
Saddle up!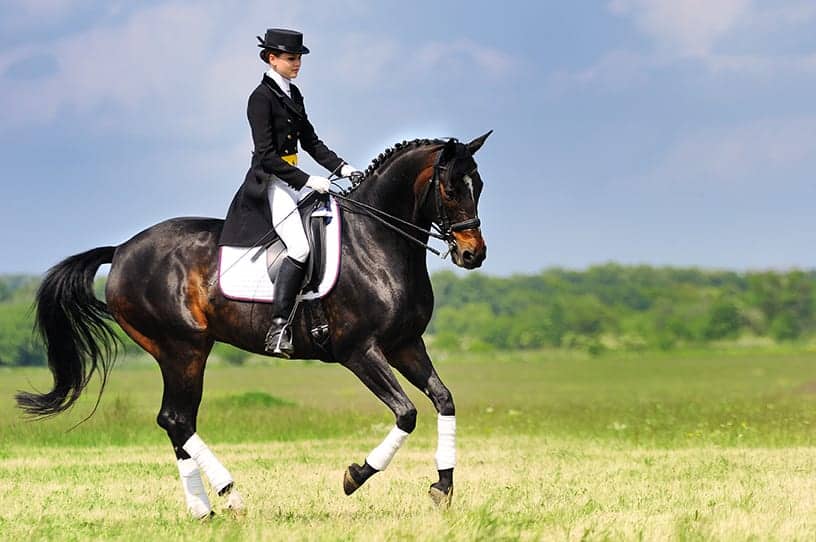 Whether you're attending as a guest, competitor, trainer or spectator, there's nothing quite like an equestrian event. Here's some of our personal favourites that deserve a place on your calendar.
Olympia Horse Show, London
December
www.olympiahorseshow.com
The only UK equestrian show to host all three FEI World Cup Qualifiers in dressage, show jumping and driving, the Olympia Horse Show is a true spectacle. With horses and riders from across the world performing displays, you'll be able to get a flavour of the equestrian landscape from across the sea.
This week long show is home to a wealth of brand stands too, and with over 250 shops, you've got the perfect opportunity to do a spot of Christmas shopping too.
Badminton Horse Trials, Gloucestershire
With hundreds of trade stands selling goods, as well as a timetable jam-packed with events covering dressage, cross country and horse inspections, there's plenty to see and do.
A great family day out, Badminton Horse Trials welcomes children and well-behaved dogs throughout the event – so you'll truly be able to get stuck into the shopping, spectating and some fantastic places to eat and drink too.
The Al Shira'aa Hickstead Derby Meeting, West Sussex
June
www.hickstead.co.uk
The iconic derby course draws over 45,000 visitors each year to witness fearless riders make their way over challenging obstacles such as the Derby Bank. Alongside the eight rings of exciting action, you'll also find a funfair and more than 150 stands where you can experience a fun shopping experience – not to mention the vast array of food and drink options too – one not to be missed!
Burghley Horse Trials, Lincolnshire
September
www.burghley-horse.co.uk
Over three days of eventing at the 5* Burghley Horse Trials you'll be able to witness a fantastic array of activities including show jumping, cross country, dressage, Pony Club competitions and even a Shetland pony grand national too.
Sponsored by Land Rover, this event offers the opportunity to experience things around the equestrian life too including a horse simulator, dog agility, gundog displays and a driven donkey display as well – plenty to keep you going!
The Royal County of Berkshire Show, Berkshire
September
www.berkshireshow.co.uk
Often considered the finale to the UK's outdoor eventing annual calendar, this is one of the best agricultural shows of the year. Alongside a full equestrian line up, you'll find things like a climbing wall, dirt bike displays, vintage area and a whole host of livestock too.
A true family day out, you'll be able to work up an appetite exploring before heading to the food and crafts area to tuck into delicious local delicacies and purchase some to take home with you too.
West Country Equine Fair, Devon
December
www.westcountryequinefair.co.uk
Soak up the festive spirit at the West Country Equine Fair. Stroll around the breed village and heavy horse area to learn more about the amazing working horses before discovering unknown facts at the BETA Equestrian Knowledge Zone.
There are plenty of indoor displays and demonstrations to keep you protected from the elements, and you'll be able to do a spot of Christmas shopping at the equestrian shopping village.
Attending the shows as a rider? Make sure your horsebox insurance policy is up-to-date and offering you the right cover.