Looking for Campervan Hire Insurance?
Thinking of hiring out your campervan when you're not using it? Here's what you need to know about insuring it.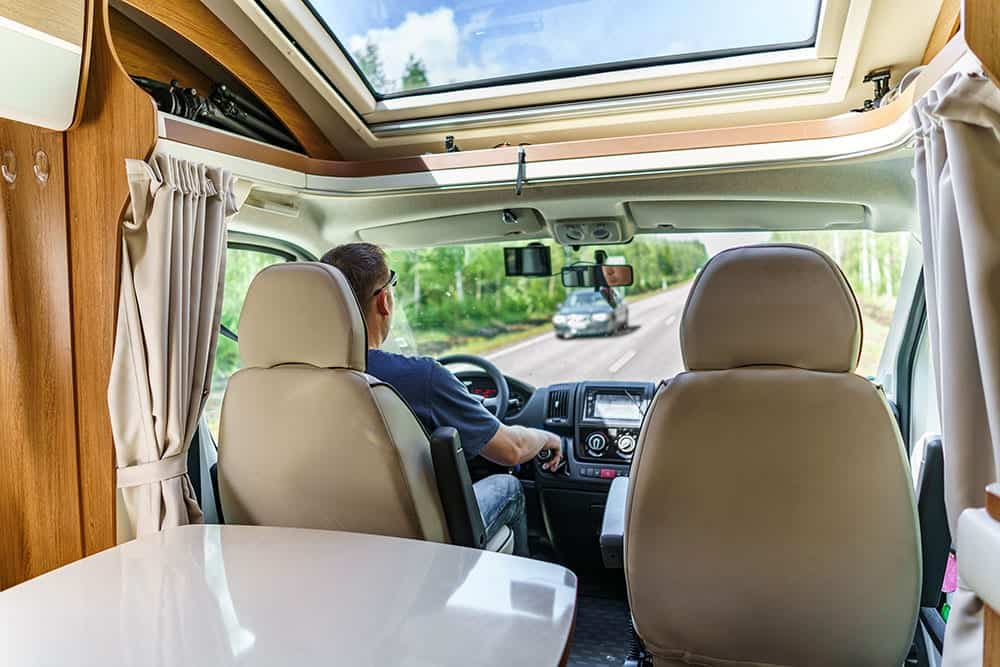 So you have a campervan and you want to hire it out. Here are your options when it comes to arranging insurance.
Domestic and social insurance - covers your campervan when you are using it and 'off-hire' - when you are storing it .
Self-drive insurance - covers your campervan when it's hired out.
Strangers can not drive your campervan on a standard insurance policy, so before your hire it out, you will need to arrange self-drive insurance.
Short Term Self-drive Insurance
There's flexibility when it comes to arranging self-drive insurance for your campervan. You can take it out on a short-term, pay-as-you-go basis. This involves taking out cover just for the times you are hiring it out.
You will still need an annual domestic and social policy. The short term self-drive insurance will take precedence for the duration of the hire and then cover reverts back to your annual policy when the campervan is returned.
This type of self-drive insurance is a short-term contract covering whoever is hiring from you. This means that your no claims is not affected in the event of a claim.
Self-drive Hire Insurance
You can also purchase self-drive hire insurance for 3, 6 or 12 months. This gives you the freedom to hire your campervan out as and when you wish without having to arrange additional insurance every time. It's the most cost effective option if you are planning on hiring out your campervan regularly.
Self-drive hire insurance provides blanket cover to any driver, so long as they fall within certain criteria. This can differ slightly depending on your insurer so check with them, although typically the criteria covers:
Driver's Age
For example; 25-70
Minimum Driving Experience
Usually around 2 Years
Valid Driving Licence
Most insurers accept UK and EU licences as well as those from Australia and New Zealand. It's worth asking about others such as USA and Canada
Convictions
No more than 2 minor motoring convictions in the last 5 years
Points
Usually no more than 6 points are permissible
Accidents
Not more than 1 fault accident in the last 3 years
The policy is in your name since it's your campervan and it's your responsibility to check these details with whoever you are hiring your campervan to. You will need to see their driving licence and ideally take a picture of it.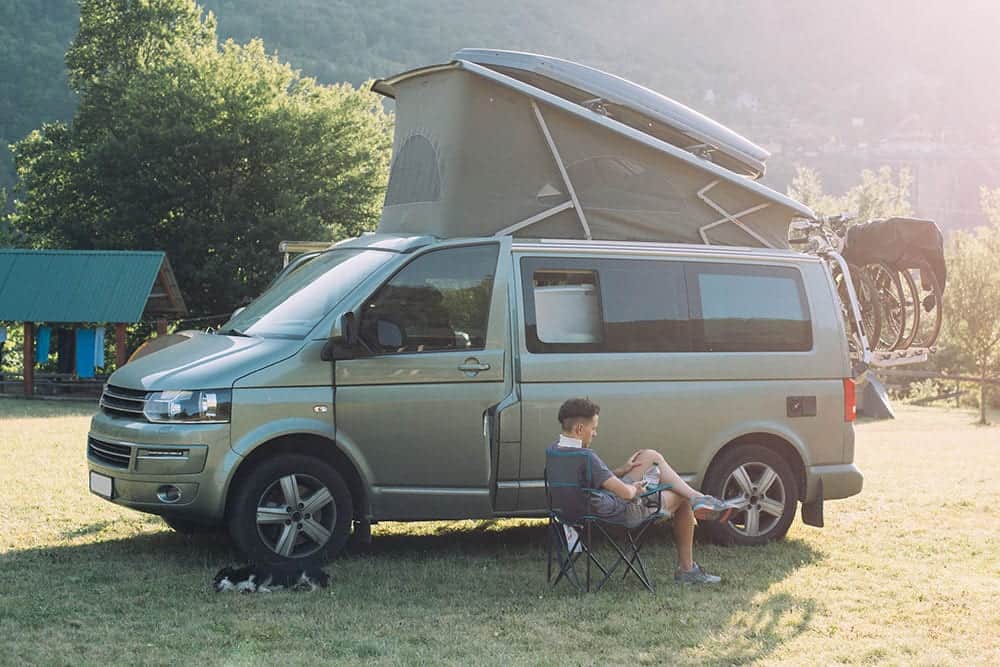 The devil's in the detail with campervan insurance
Hiring out your campervan is a great way to make some extra money when you're not enjoying it and there are plenty of 3rd party booking companies that make the whole process as painless as possible. You decide on prices, available dates and whether or not you allow pets, EU travel and festivals, which means you are still very much in control.
When talking to an insurer about self-drive insurance it's worth checking the following:
Do mileage restrictions apply?
Is your campervan covered in the EU?
Are festivals covered?
What is the maximum hire period?
Is there a maximum value covered?
Does the policy include legal expense cover?
Is misfuelling covered?
What are the size restrictions e.g. weight, length, height, width?
REMEMBER: It can be worth bundling breakdown cover together with your campervan insurance.
Campervan Hire Insurance – Useful FAQs
Yes. It's entirely up to you if you allow your campervan to be taken out of the UK or not. Just be sure to inform your insurer if that is the plan and take out the appropriate cover.
No. The beauty of a self-drive policy means that your domestic campervan insurance policy, for your own use of your campervan, is not affected should you need to make a claim on a self-drive policy.
Related Content
Related Guides