Looking for Ice Cream Van Insurance?
Your joyous jingle inspires happiness in the hearts of everyone who hears it, so finding the best ice cream van insurance for your business is a great way of safeguarding the joy your business delivers.
Specialist ice cream van insurance can ensure you have the necessary legal and financial protection in place to support your business in case of accident, fire, theft or malicious damage.The right policy can also protect you when dealing with the great British public and get you to get back on the road as quickly as possible after an accident.
Legally all vehicles on UK roads must have a minimum of third-party insurance. Additional protection for your van, equipment and stock can also be vital to ice cream van traders.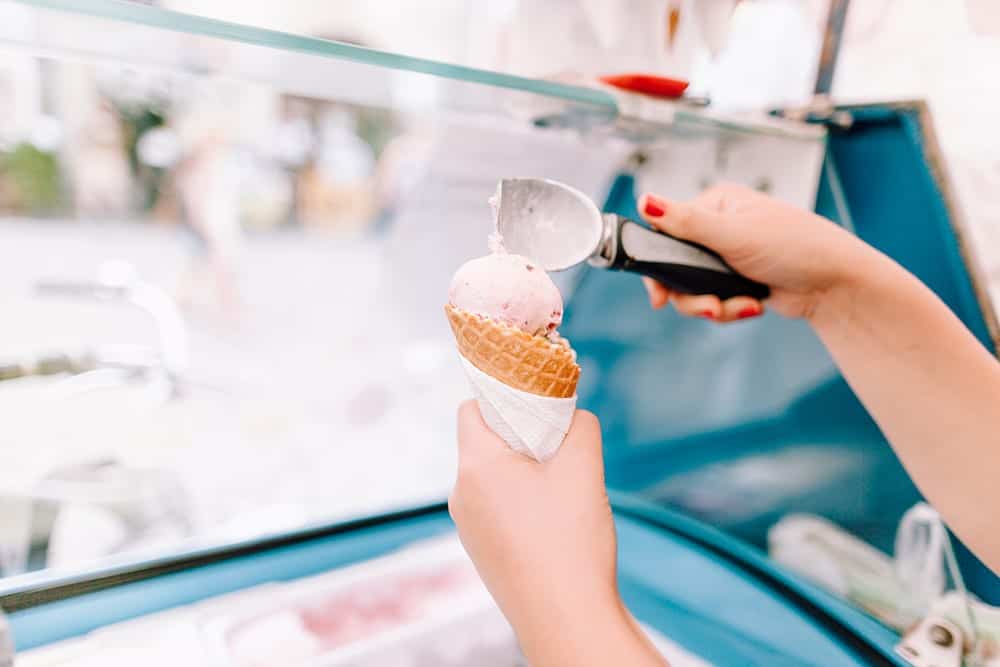 Insuring your ice cream van
As with other types of motor insurance, there are three main levels that you can consider when thinking about ice cream van insurance. Although third party is often the cheapest (and the minimum requirement by law), always weigh up whether the saving in policy premium is worth it over a comprehensive policy.
Third party
A basic level of cover that covers damage caused to third party property and any injury compensation claim. If there is anyone else in the ice cream van with you, they would be covered too, but you would not.
Third party fire and theft
Includes all of the above, but also offers you financial cover in case your ice cream van is damaged by fire or theft, or is stolen all together.
Fully comprehensive
Covers all the above, but also includes you (the driver) on the policy and more financial protection than simply fire and theft such as vandalism.
REMEMBER: Premium prices will differ between the levels of cover, the most important thing is to have the right amount of financial cover in place.
Taking out public liability insurance
If it's not included as standard with your insurer then you might want to think about taking out some public liability insurance. This will help you to cover the cost of legal expenses and any compensation claims should a member of the public be injured or have their property damaged as a result of your business.
Although you will be taking every precaution to ensure that your van is as safe as possible, accidents can happen such as a screw falling into the ice cream, or someone injuring themselves on a spoon – and you may want to have the financial backing to settle any claims.
FACT: Mobile caterers usually need to have this in place before beginning to trade, and you may need to show regulatory bodies your policy certificate as proof.
How are ice cream van insurance policy premiums calculated?
Each insurer is different, but usually there are a number of factors they'll want to take into account before calculating your monthly premium. This can be things such as:
The age of your ice cream van
Any modifications
Engine size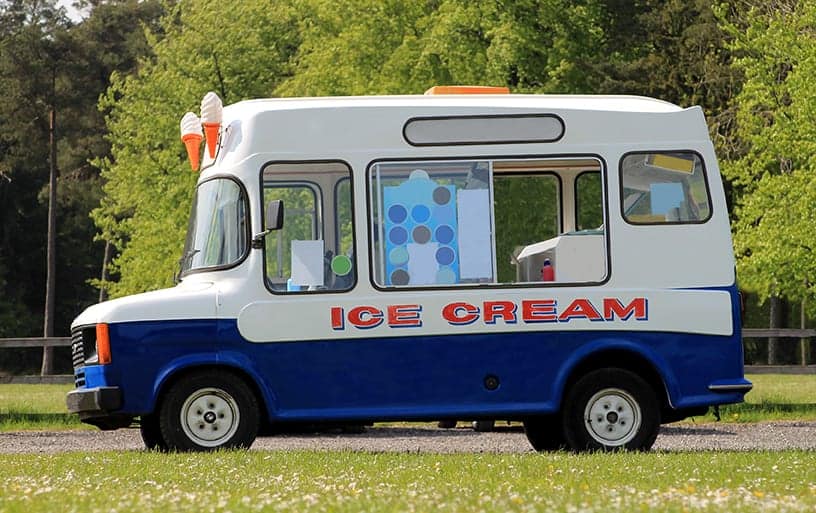 Insurers will also take into account whether you're a sole trader or own a number of vans. Fleet policies are available but you'll need to make sure that you have all the details, and driver details to hand when taking out the policy to ensure you have the right coverage.
REMEMBER: As you'll be spending a lot of time on the road your mileage could be high. Remember to estimate accurately to insure you've got the right level of cover.
What other types of ice cream van insurance could I need?
There are other things to consider when taking out ice cream van insurance. You might want to think about policies like:
Business equipment insurance
Provides cover for damage or loss to the equipment in your van including ice cream machines and refrigerators.
Stock insurance
Helps you to quickly replace any lost ice cream, lollies, toppings, drinks or anything you sell in case it's stolen, lost or damaged so you can get back on the road.
Employer's liability insurance
Required by law, this helps to cover compensation costs from employees if they make a claim after becoming ill or injured whilst at work.
TOP TIP: Make sure you're keeping a record of all stock in case you do need to make a claim - it will help speed things up and make sure you're paid the right amount.
Ice Cream Van Insurance – Useful FAQs
Related Guides