Looking to Insure a Classic, Antique or Vintage Tractor?
There are various reasons why people own vintage tractors and even more good reasons to insure them. This guide looks that usage, policy types and how to save money on classic tractor insurance.
If you are planning on driving any tractor on UK roads, for anything other than agricultural use, then you are going to need to insure it. If you own a classic tractor, even if you are not taking it off your land, you may well want to insure it against fire, theft and criminal damage. There are exceptions to this but on the whole, vintage tractor insurance is there to protect your investment in your pride and joy.
In the UK, agricultural vehicles more than 25 years old are considered to be 'classic'.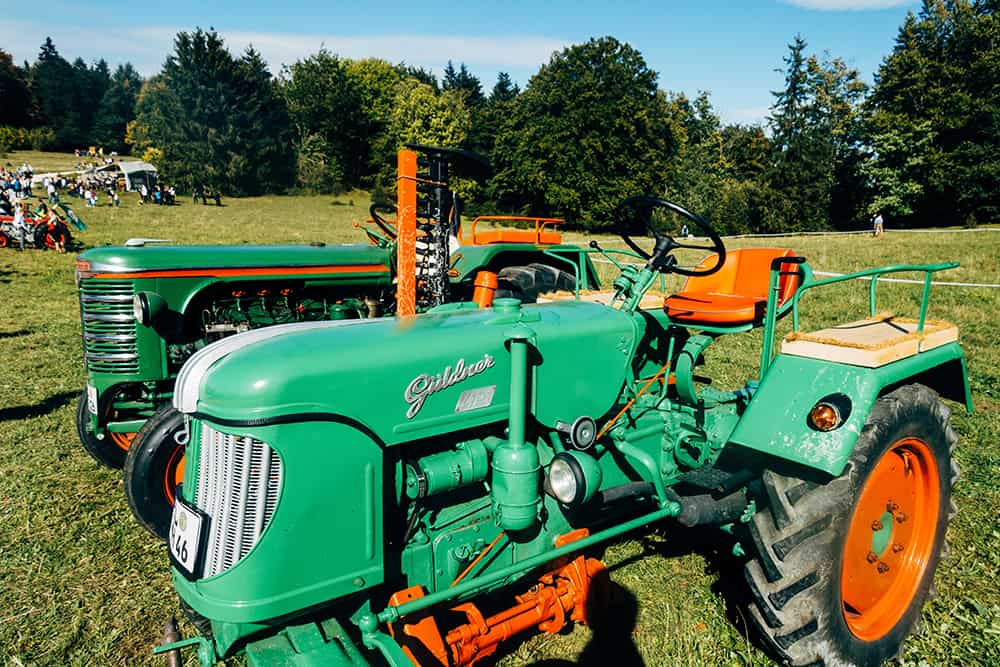 What do you use your Vintage Tractor for?
There is something nostalgic and charming about classic farm vehicles. They transport many of us back to happier times and childhood memories of a simpler age, so it's not surprising that there are so many of them in the UK. Used up and down the country for agricultural shows, rallies, road runs, weddings and fates, they are still put to work for fun and for charity, and so it is important to get them insured.
TOP TIP: Usage is particularly important when taking out insurance. Make sure your insurer knows exactly what you will be using your tractor for and always check the small print.
Getting the Best Quote for Vintage Tractor Insurance
If you are looking for an online quote for classic tractor insurance, it's important to be very clear about the sort of cover you need. Crucially will your tractor remain on your property or will you be taking it out onto public roads? If it's staying at home, you may think you don't need to insure it, however if you've invested time and money into restoration and repair, then insuring against fire, theft and accident could be important. This also applies to restoration work which is still a work in progress, in this case laid-up insurance could be a good solution.
Still life in the old girl yet?
If your cherished tractor is still very much up and running and you take her out to shows and rallies, make sure that these are covered by your insurance. If you are looking to save money on your policy, it's worth speaking to specialist insurers direct. This way you can arrange for an Agreed Value policy, to save any heartache in the event of a claim. You can also look to reduce costs by discussing a limited mileage policy or perhaps it would be cheaper to include your tractor within a multi-vehicle policy. Some insurers even offer discounts to members of enthusiast clubs, so it's always worth an ask if this applies to you.
NOTE: With cherished vehicles, a bespoke policy by a specialist insurer is most likely to give you the cover you need for the best price.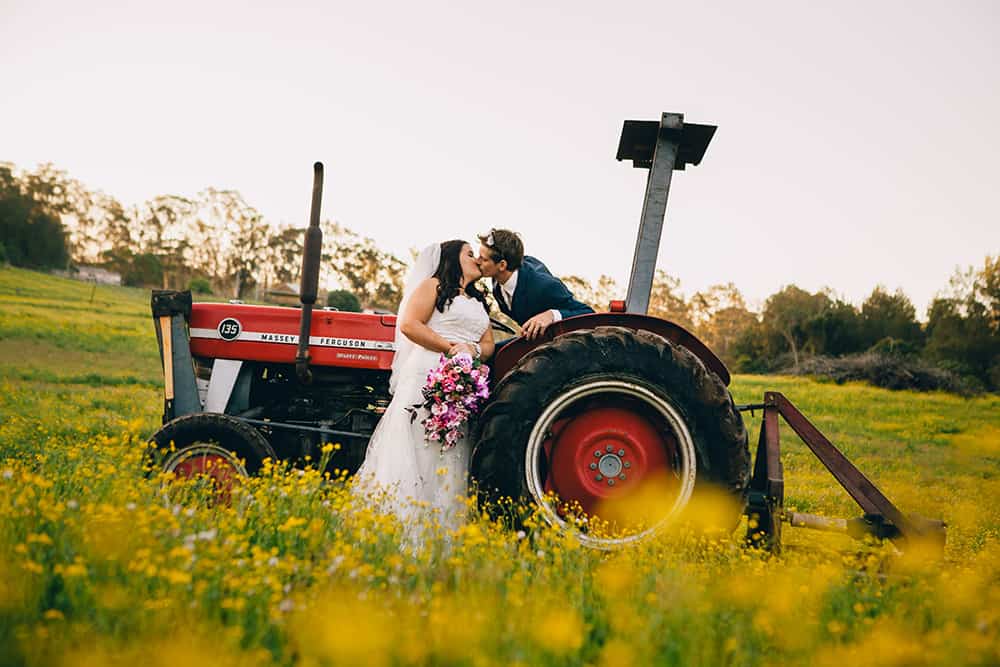 Insuring Vintage Tractors for Weddings
Classic and vintage tractors are very popular for beautiful English country weddings. If you're an enthusiast who just happens to be helping out a loved one on their big day, then that should be fine, although you really should let your insurer know if that's happening. In fact, some classic vehicle policies will cover up to 5 weddings as part of your policy. However, if you are hiring out your tractor for weddings and money will be exchanging hands, then that's a very different matter and requires a different type of policy that will cover hire and reward. You might also want to think about public liability insurance as well.
Vintage Tractor Insurance – Useful FAQs
Yes, if they are being driven on public roads for non-agricultural, horticultural or forestry purposes.
Most insurers class tractors over 25 years old as 'classic'.
Yes, so long as you are not making money out of it, you can use your tractor for weddings and funerals, but let your insurer know first.
If you are looking to make money from your vintage tractor, you will need to speak to your insurer to arrange a policy that will cover this. For usage other than weddings and funerals, such as proms, you may have to get a licence from your local council.
Related Content