Looking for Wedding Car Insurance?
From classic cars to imported cars, kit cars to super cars and everything in between, wedding car insurance gives you peace of mind when using your pride and joy to make someone's special day extra special.
Wedding car insurance is applicable whether you occasionally use your car as a wedding car for friends and family, are toying with the idea of making it a side-line business or run a professional wedding car business. This guide explores what you need from a wedding car insurance policy, what to look out for and ways to save money on wedding car insurance.
If it's just a one-off and you're not making any money from it, it's fine to use your car as a wedding car, just let your insurer know beforehand.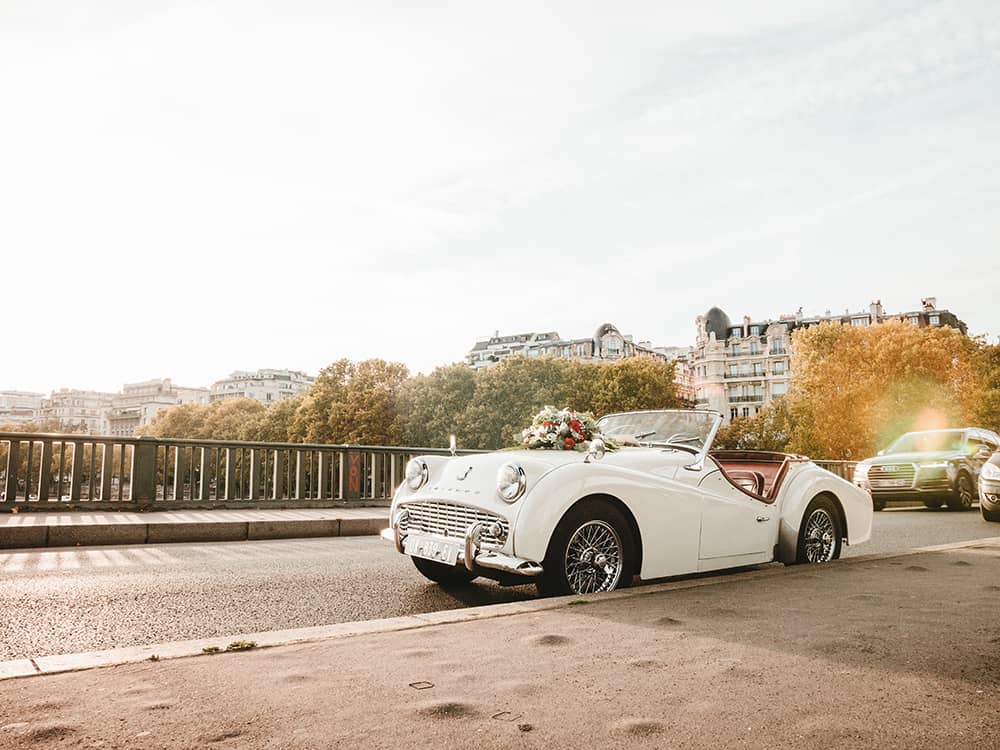 Occasional Wedding Car Insurance
Many insurers of special cars, whether they are classic cars, imported American cars, kit cars, or performance cars, are aware that they draw the eye and that owners are sometimes approached to use them as wedding cars. Often there is no increase in insurance premiums if you call your insurer and explain that you plan on using your car for a wedding or two. Some insurers even offer to cover special cars for up to 3 to 5 weddings a year as part of an annual policy. However, every insurer is different so it's always important to be honest, read the small print and talk to them direct.
NOTE: If you are using your car as a wedding car, even if it's just occasionally and you're not receiving any money for it, then you still need to let your insurers know or you could risk nullifying a claim due to non-discloser.
Running a Wedding Car Business
If you run a wedding car business, you will need private hire and reward insurance for your car or cars. It is also advisable to have public liability insurance. Other options that insurers may offer you include personal accident insurance, breakdown, legal and key cover. If you decide you want any of these, taking out multiple polices with the same insurer could save you money.
TOP TIP: Currently in the UK you do not require a private hire license from your local authority to operate wedding or funeral cars. However, you do for all other events, such as proms or special occasions.
Saving Money on Wedding Car Insurance
As with all car insurance policies there are various ways to save money on wedding car insurance, including:
Limited Mileage
If your wedding car clocks up a lot of miles this is not going to be an option, but if you operate locally and don't use your car for daily use then a limited mileage policy could save you money.
Owner or Enthusiast Clubs
Some insurers will offer discounts to drivers who demonstrate their passion for their cars by joining an owners or enthusiasts club.
Second Car
If the car you use as a wedding car is a second car, often this can be cheaper to insurer. The thinking is that the risk is shared between the cars.
Named Driver
Sometimes adding a named driver with a clean driving history to your policy can reduce premiums because the driving is shared.
Multi Car
If you need to insure more than one car then fleet or multi-car insurance could save you money and make the admin and renewal dates easier to manage too.
Security
Increasing your vehicles' security is often appreciated by insurers and tracking systems, immobilisers and certain insurer approved alarms can lead to a reduction in premiums.
REMEMBER: If your car is unusual, whether it is a classic, heavily modified, retro or kit car, look for an agreed value policy which will insure you receive an agreed amount in the event of a claim, rather than market value.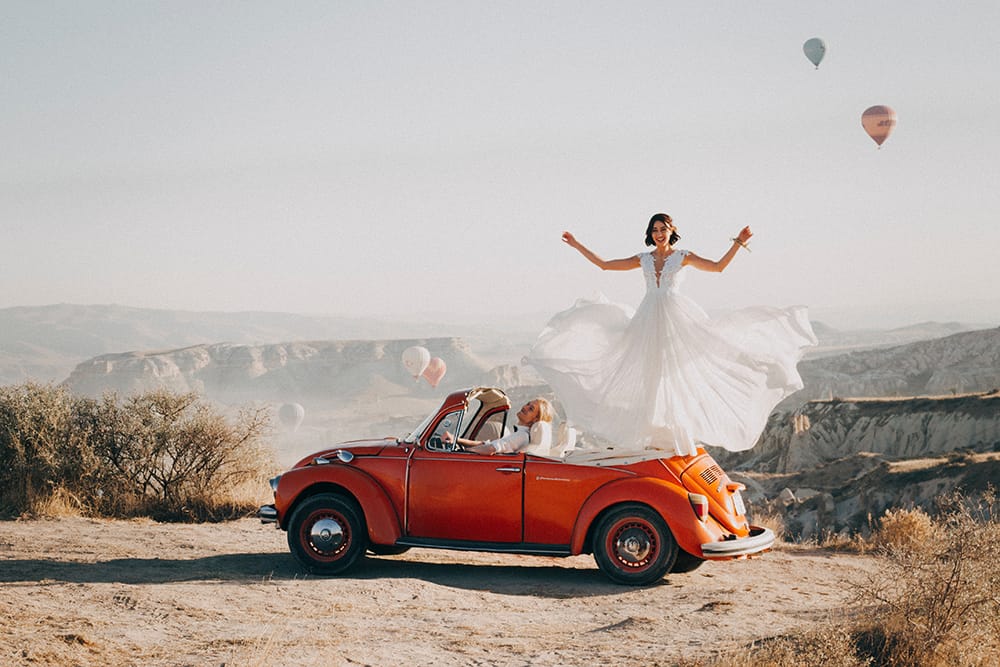 Wedding fleet insurance often covers a range of different cars, they do not all have to be the same type of car or even the same type of policy, for example you could insure a modern family salon on a fully comprehensive policy alongside a classic car on an limited mileage policy.
IMPORTANT: If you run a wedding car business with multiple drivers you will need to decide whether to take out an any driver policy or to insure each driver separately on each vehicle.
Self-Drive Wedding Car Insurance
Self-drive wedding car insurance is becoming increasingly popular in the UK and can be cheaper option because you are not offering a chauffeur service, you are merely hiring your car out for someone in the wedding party to drive for the day. Temporary and annual self-drive policies are available depending on how often you need it.
NOTE: It is standard for self-drive wedding vehicles to be delivered and collected from the venue.
Wedding Insurance – Useful FAQs
From an insurance perspective yes.
From a licensing perspective no.
Hire and reward insures vehicles were money changes hands in return for the transport of people or goods, it doesn't matter what the event is.
However, if you are making money from transporting people you will need either a public or private hire license from your local authority unless it is solely for weddings or funerals. Currently there is no requirement for a license for weddings or funerals, however this loophole maybe closed in the future in the interests of safety and fairness. You will require a public hire licence for proms and all other special events.
No. Business use insurance covers you for using your car for work, such as commuting to different sites, running errands and visiting clients. It does not cover you for transporting members of the public for money, for that you will need hire and reward insurance.
Self-drive wedding cars are cars that you hire for the day. Usually they will be delivered to your venue and collected at the end of the day. You or someone else in your wedding party does the driving, there is no chauffeur service.
Related Content
Related Guides