The World's Best Cities For A Beautiful Bike Ride, According to Instagram Data
Last modified:
From the countryside rides that surround Edinburgh, to the vibrant murals and street art that lines the streets of Beirut, millions of people put foot to pedal in beautiful cities all over the globe each year. What better way to explore your home city than by bike? Whether you're a resident in one of these cities already or are just looking for some bucket list inspiration for when travel resumes; we've compiled a list of the most picturesque cities to go for a ride, as ranked by Instagram.
As a bicycle insurance search engine where you can compare anything from triathlon bike insurance to mountain bike insurance, we've analysed over 350,000 city specific cycling hashtags on Instagram to discover which location has the most snaps shared under them. We then weighted these results against city size in order to crown the top 20 locations in the world to get your blood pumping on two wheels and the results are in… the most picturesque city in the world for your bike ride is the incredible Chiang Mai, located in northern Thailand. Miami and Paris came in at a close second and third, and the UK featured 3 times in the top 10 making it the country with the most instagrammed biking cities overall.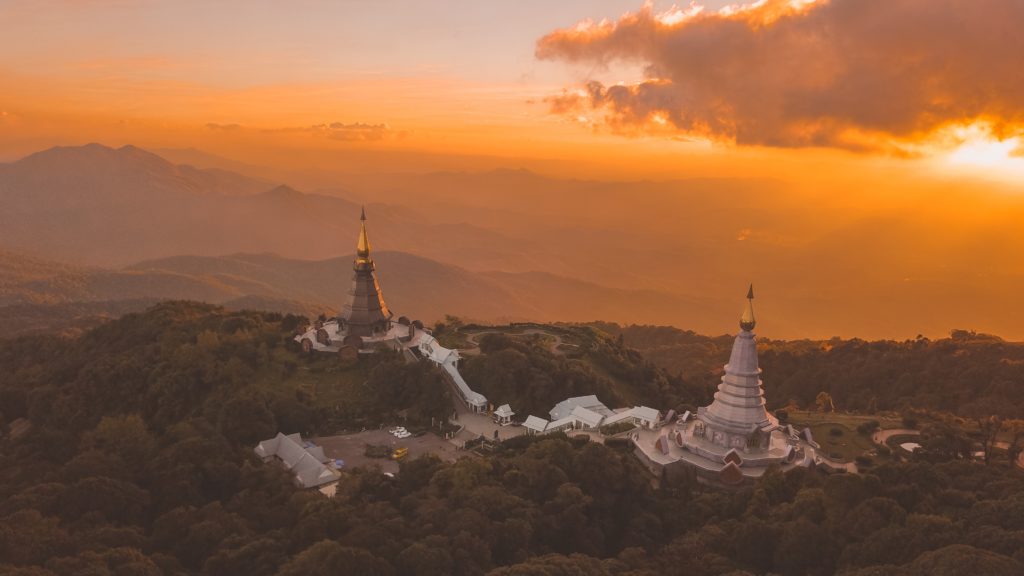 With over 6,400 hashtags on Instagram, Chiang Mai has significantly less images shared under its cycling hashtags than second placed Miami, but its relatively small square footage places it firmly in first place – with 161 cycling images shared per square kilometre! Situated in a breathtaking mountainous area in Northern Thailand, the cycling scene here has blown up in recent years. Chiang Mai used to be the capital of the Lanna Thai Kingdom and remains one of the most culturally significant parts of the country. With its high elevation it sees cooler temperatures than the rest of the Thai tropical climate and its stunning mountain roads makes it a cyclist's dream. If the elevation and mountain bike routes are too much for you, you can take a spin around the city itself and visit some of the impressive, ancient temples that remain standing to this day.
The #ChiangMaiCycling hashtag is flooded with images of cyclists enjoying the Inthanon Challenge, where each year cyclists eagerly race 47km to the top of Doi Inthanon, standing 2,595m above sea level – the highest point in all of Thailand.
View this post on Instagram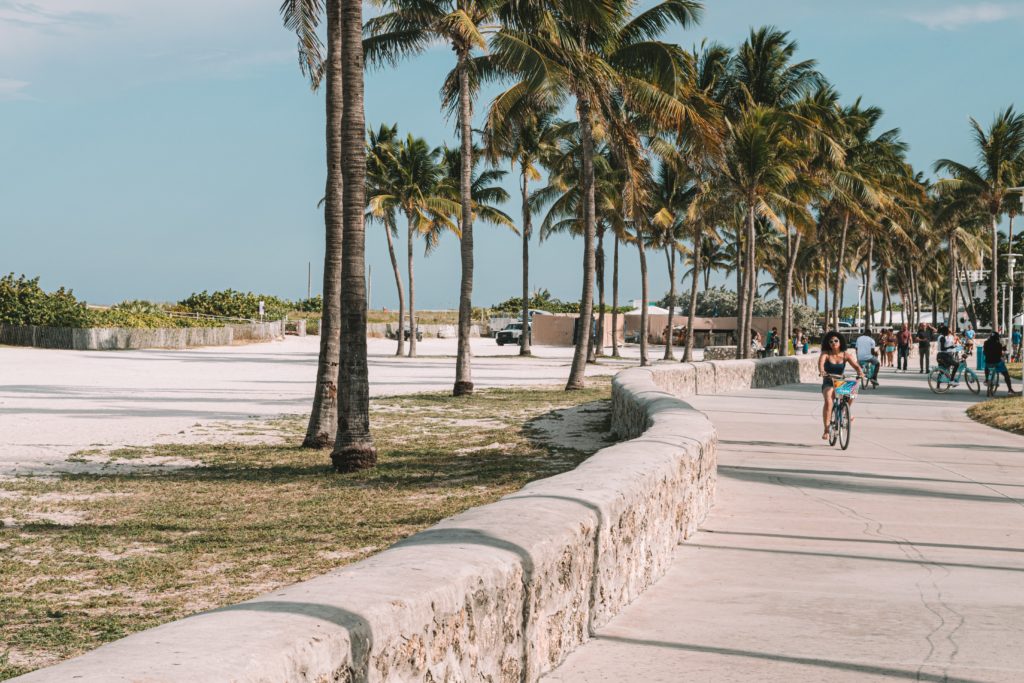 With year-round beautiful weather, Miami has no shortage of gorgeous routes for cyclists of all abilities. The Rickenbacker Causeway which connects Miami to Key Biscayne is just under six miles and is one of the most popular routes that cyclists in the city head out on. Meanwhile, the Oleta River State Park offers 15 miles of off-road cycling trails for anyone on two wheels hoping to spot some of Miami's native wildlife, and the Amelia Earhart Park is a prime destination for both beginners and experienced riders to try their hand at 8 miles of mountain biking.
The most popular route according to Strava users: a 14.3km loop around the gorgeous Kendall Lakes, expansive views of the nearby golf course make this an attractively scenic ride and the bike lane around the area is usually very popular with cyclists of all abilities.
View this post on Instagram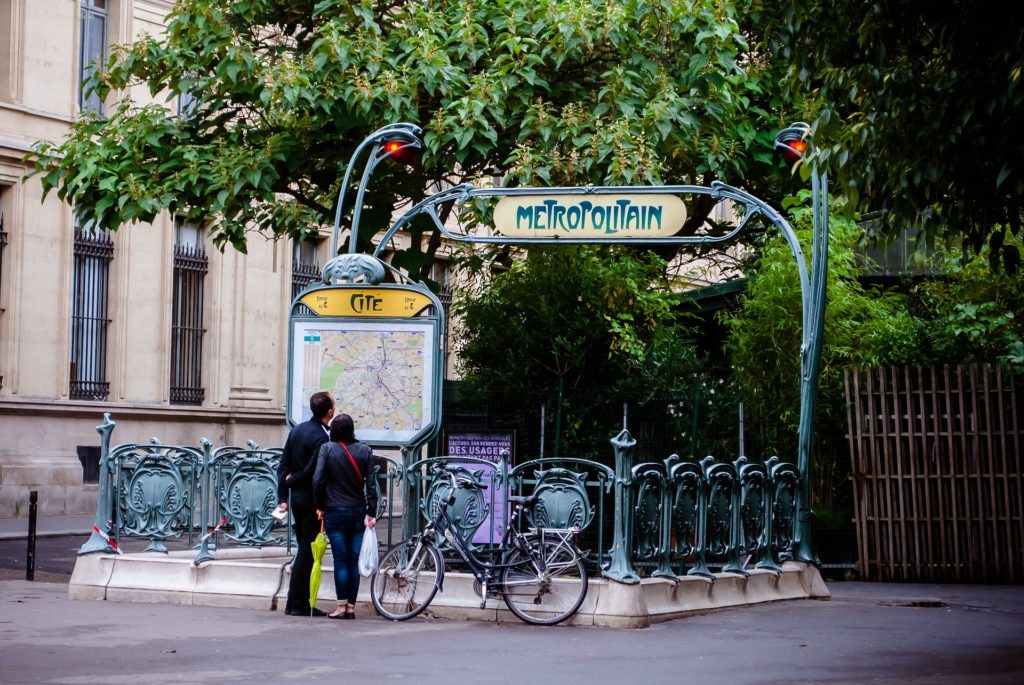 Cycling hasn't always been a standard Parisian fixture. Until 2014 you'd have been unlikely to find many bicycles heading down the famous rue de Rivoli, but since the introduction of extra bike lanes both here and around the rest of the city, it's a haven for any cyclist. If you want to see the city on two wheels you can actually cycle all the way from the Eiffel Tower to Notre-Dame on one of the dedicated bike lanes, a route which passes over the Seine, giving you sweeping, panoramic views of the city's most beautiful river. For the more advanced cyclists, you can ride all the way to the Normandy coast via La Seine a Velo, a 420km long cycleway with highlights that include Monet's stunning garden in Giverny.
The most popular route according to Strava: an 89.8km route called the Boucle Ouest Parisienne, it's described as a "route that has it all", with varying elevations, forests and rivers. It'll take you past the famous Pont Neuf, crossing the Champs Elysees and passing by the Eiffel Tower while also getting you out of the city itself.
View this post on Instagram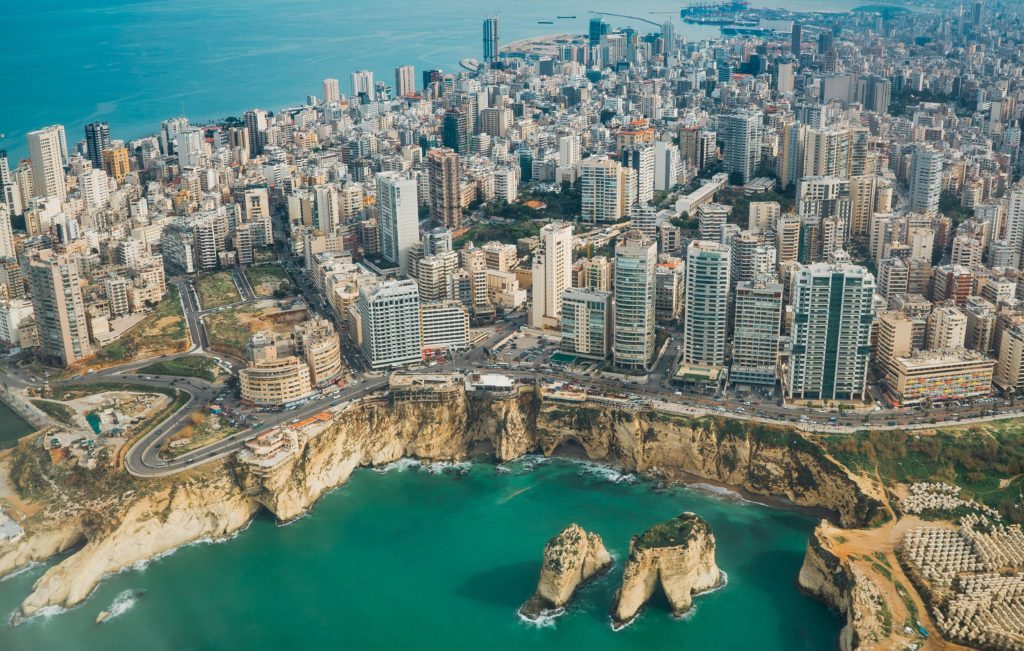 Beirut is maybe a surprising feature in the top 10, historically not the safest location for bike rides – that is now changing due to small groups of passionate cyclists campaigning for better and safer options for residents who want to travel by two wheels. Street art adorns the walls of this vibrant city, encouraging residents to take to the streets on 2 wheels instead of 4 and the #BeirutByBike hashtag is flooded with people enjoying a ride up and down the palm tree lined Corniche, the city's stunning seaside promenade.
5. Bristol, United Kingdom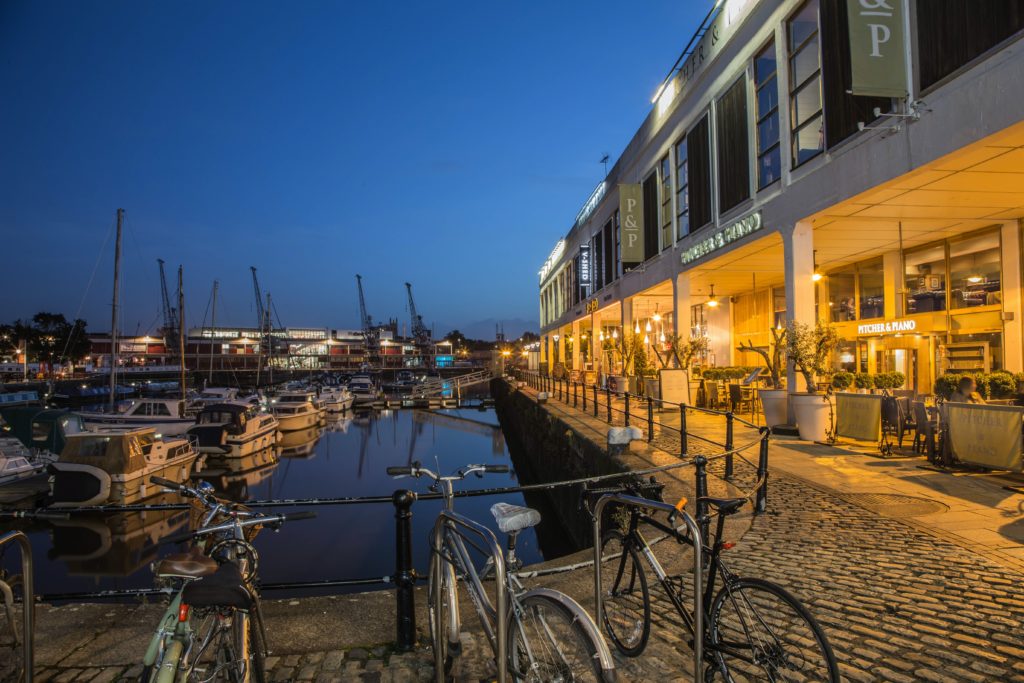 Bristol isn't only the UK's top cycling city, it's also renowned as one of Europe's most bike friendly destinations. The Bristol to Bath cycling path is a 13.9 mile trip that snakes through the stunning UK countryside, while the Bristol to Portishead route will have you riding along the iconic river Avon. Or for the real hardy adventurers among us, the Avon Cycleway is an 85.5 mile stretch full of jaw dropping views and ancient attractions.
View this post on Instagram
6. Cambridge, United Kingdom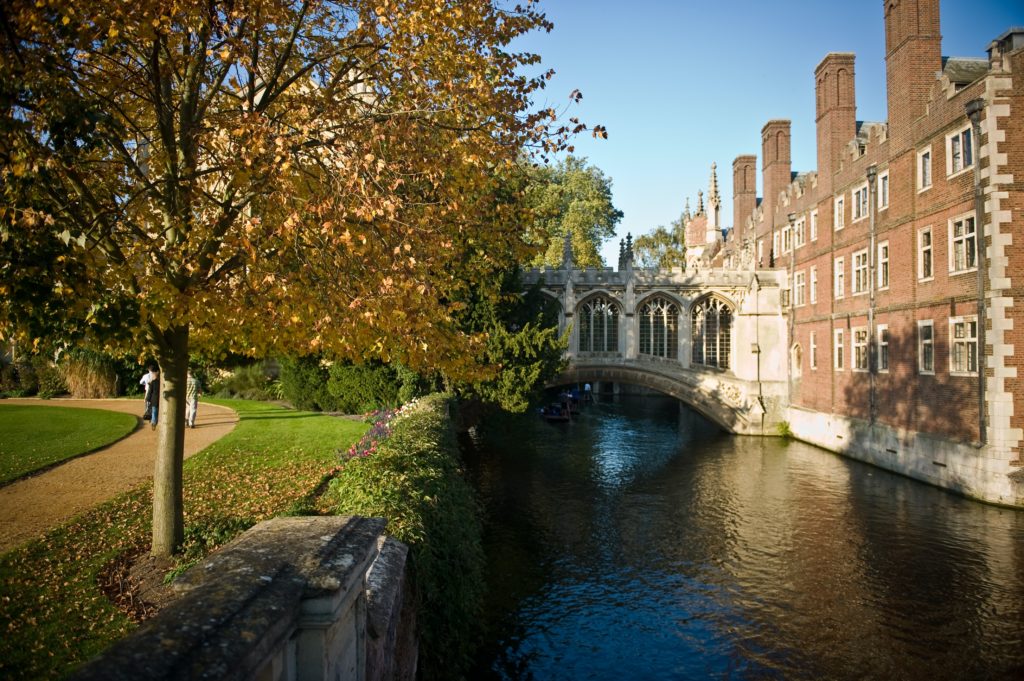 With one in four residents cycling to work and more than 80 miles of bike lanes, it's no wonder that the historic city of Cambridge is a spectacular place to explore by bicycle. Nestled in the city centre is the famous Cambridge University, with 31 different colleges all built with incredible Gothic architecture worthy of an Insta snap. For a family friendly and scenic route, you can cycle from Cambridge to Waterbeach, a picturesque village that will see you ride along the River Cam for 6.5 miles. For anyone looking for a longer ride, or those hoping to get some real training in, you can enjoy a 12-mile journey from Cambridge to Saint Ives that will take you through some of the city's surrounding quaint countryside.
View this post on Instagram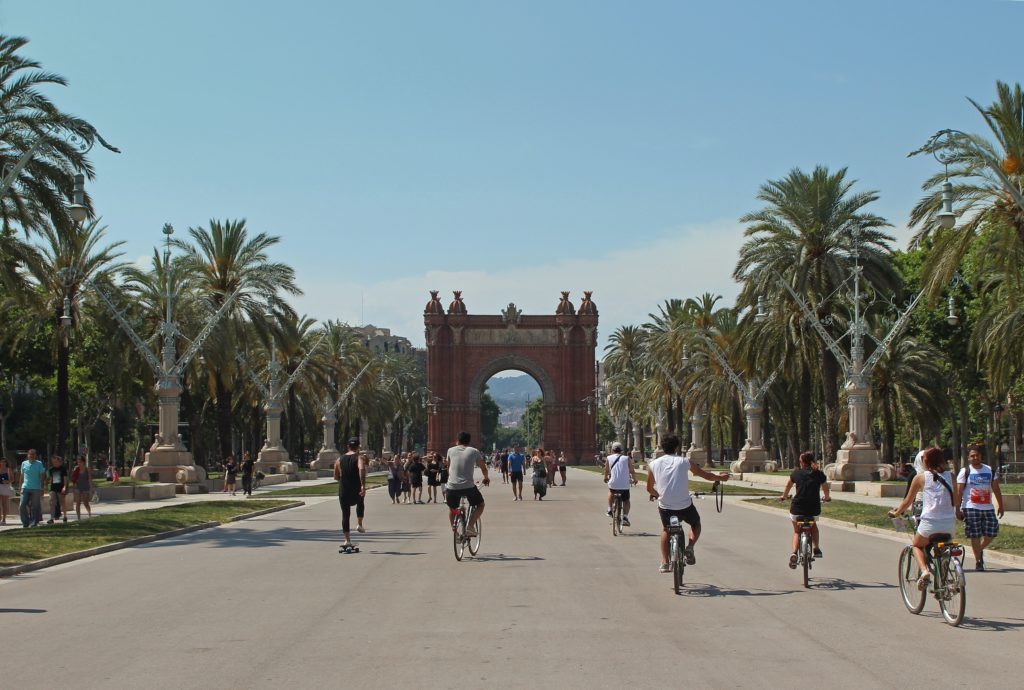 Barcelona actually has over 2,700 more images under its cycling hashtags than Cambridge, but since the city is almost twice the size – it ranks just under when analysing the number of images versus city size, with a cool 49 images per square kilometre! This beachfront city offers both ocean and city routes for those looking to mix up the scenery on their cycle. The Ciutat Vella route offers the best of both worlds, with a 6 mile trip starting at the W Hotel on the seafront, it'll take you through the eye-catching Parc de la Ciutadella where you can take a break before continuing on to visit the iconic Arc de Triomphe on your way back to La Barceloneta beach where you can drop off your bikes and treat yourself to a paella for all your hard work.
The most popular route according to Strava: an 82.3km loop called La Conreria-Sant Mateu-Céllecs, a route which will take you north out of the city, along the stunning coastline, before looping back to take you past La Sagrada Familia and through the gorgeous neighbourhood of Eixample before you reach home.
View this post on Instagram
8. London, United Kingdom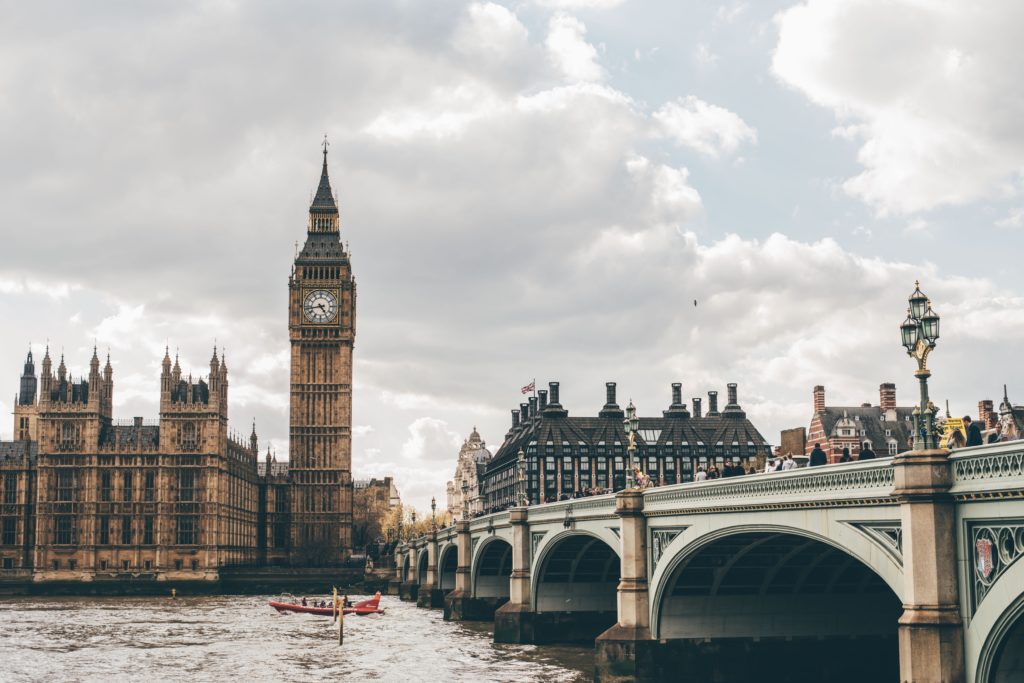 Why miss half of the city sitting on the underground when you can whizz past some of the world's most famous landmarks on your journey? London is a nirvana for cyclists, head to the National Cycle Network's Route 4 for a 16km journey that will take you past the London Eye, Shakespeare's Globe and the Tate Modern or feel the wind in your hair as you take on the Big Ben to Richmond Park loop; a 38km circuit where you'll cycle past the Tate Britain and Battersea Power Station before winding up in Richmond Park, one of the city's most famous areas, where you can spot wild deer roaming the hills.
The most popular route according to Strava: only for the hardiest of cyclists, a huge 184km route that takes you out of London and down south to the seaside city of Brighton. Most riders joining this journey will enjoy their day at the beach, treat themselves to a well-deserved fish and chips by the ocean and the take the hour-long train back into London.
View this post on Instagram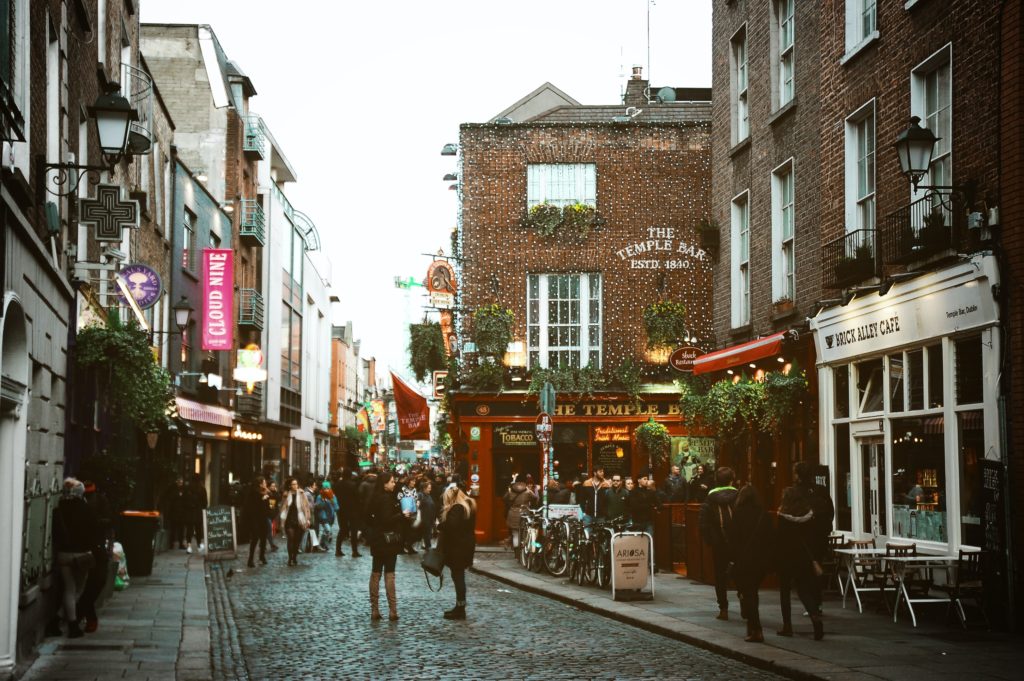 Sitting on Ireland's east coast, the capital city of Dublin has over 120 miles of cycle routes and these encompass both city and mountains in some stunning but manageable trails, even if you're a cycling newbie. For an easy 3.6km cycle, join the Canal Way Cycle Route which highlights the best of Dublin's cafes at Leeson Street Bridge (don't forget to stop for a guilt-free snack) and the incredible Docklands. If you want something less modern than the Docklands, however, take a spin over to Dublin 8 and explore the old town before stopping off at the famous Guinness Storehouse, an absolute must-see for anyone visiting Dublin.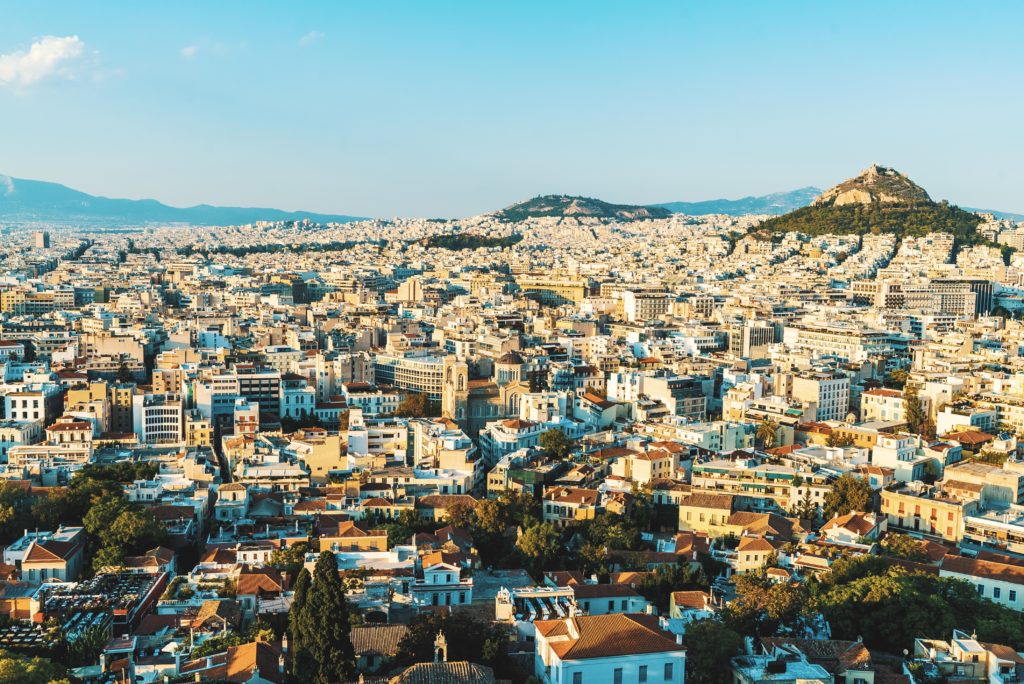 Athens is another European city that isn't quite as developed for cyclists as famous cycling cities like London or Amsterdam, but in recent years the government has invested heavily in making it more cycle and pedestrian friendly for those not driving a car. With year round dry and warm weather this is a fantastic spot for a cycling trip and anyone who loves spotting ancient monuments will want to head here. There's a loop around the Acropolis that any beginner cyclist can undertake, showcasing the ancient ruins, byzantine churches and the modern city centre. A 7km trail beginning at Thissio Metro station will take you down to the stunning coastline, where you can cycle along the Athens Riviera; and if you've got more energy in you, you can continue for another 60km to Cape Sounion – a journey which follows along the coastline and provides bountiful opportunities to have a dip in the Aegean Sea.
The 20 Cycling Cities in the World
| | |
| --- | --- |
| 1 | Chiang Mai, Thailand |
| 2 | Miami, United States of America |
| 3 | Paris, France |
| 4 | Beirut, Lebanon |
| 5 | Bristol, United Kingdom |
| 6 | Cambridge, United Kingdom |
| 7 | Barcelona, Spain |
| 8 | London, United Kingdom |
| 9 | Dublin, Ireland |
| 10 | Athens, Greece |
| 11 | Amsterdam, The Netherlands |
| 12 | Copenhagen, Denmark |
| 13 | Bath, United Kingdom |
| 14 | Florence, Italy |
| 15 | Atlanta, United States of America |
| 16 | Seattle, United States of America |
| 17 | Taipei, Taiwan |
| 18 | Warsaw, Poland |
| 19 | Berlin, Germany |
| 20 | Oxford, United Kingdom |
Most Instagrammed Cycling Cities in the UK
While international travel isn't quite on the cards for all of us, those of us in the UK will have no issue in finding routes for a photo-ready bike ride, whilst on a staycation. In addition to our global rankings, we also looked at the top cycling cities in the United Kingdom, to see which places came out on top as the most beautiful spots to hop on your bike.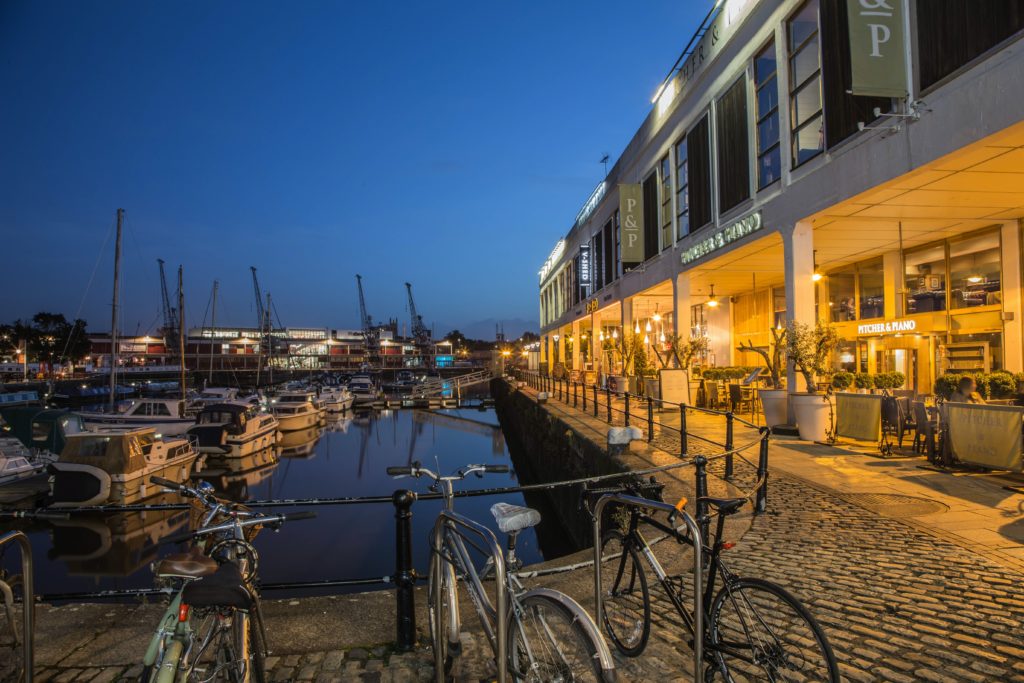 Bristol already featured in the global top ten, and with over 7,000 hashtags on Instagram it's a clear front runner in the UK race to be crowned the most picturesque place for a bike ride. It's relatively small square footage results in an impressive 65 pictures per square kilometre, with the hashtags flooded by images of residents cycling through the beautiful Leigh Woods National Nature Reserve and past the brightly coloured Bristol Harbour.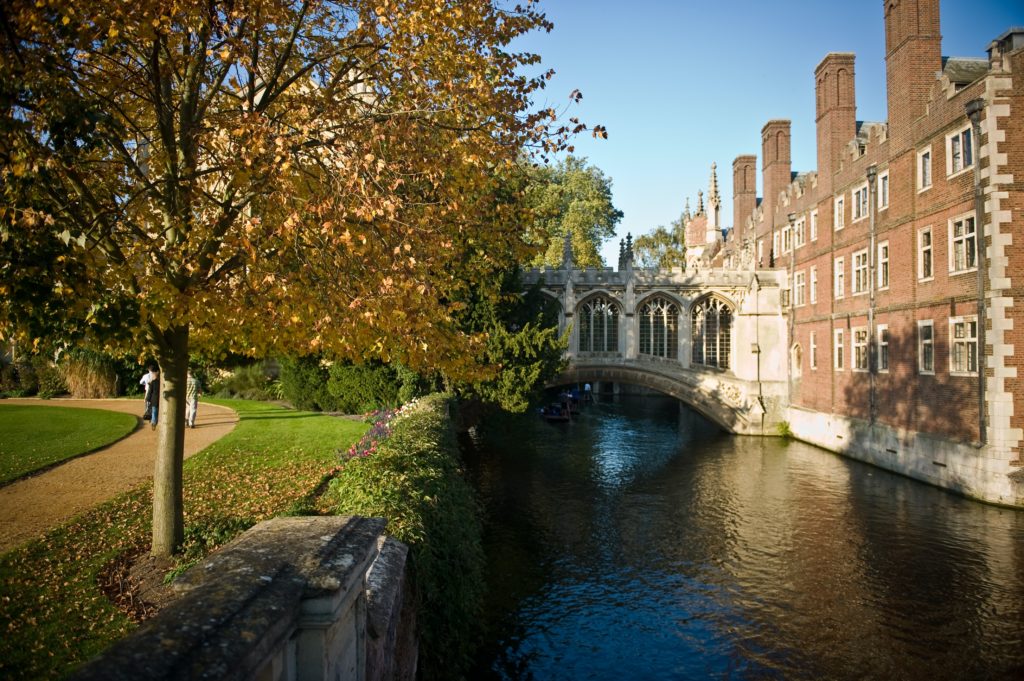 Also featuring in the global top ten, Cambridge has almost 5,000 less hashtags on Instagram than Bristol; but it's much smaller square footage leaves it with yet another impressive figure of 53 images per square kilometre. The hashtags on Instagram are peppered with cyclists enjoying some of the UK's excellent countryside and many heading into the city to admire the stunning architecture, particularly the iconic King's College.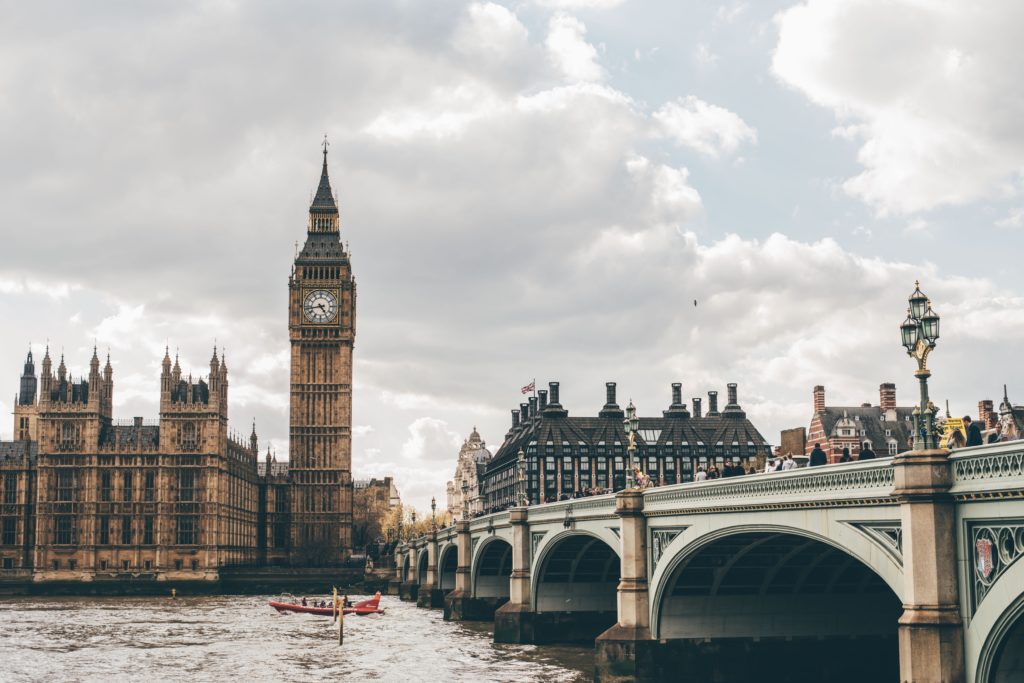 Though it might be a surprise that London didn't top the list with over 62,000 cycling-related hashtags on Instagram, when taking into account the city's enormous square footage it ranks lower than both Bristol and Cambridge, with 40 images per square kilometre. Both the #LondonByBike and #CycleLondon hashtags are full of residents and tourists enjoying a trip around iconic landmarks like St Paul's and Tower Bridge, with many also heading out of the city centre and to places like Little Venice and Camden Lock to cycle along the waterfront.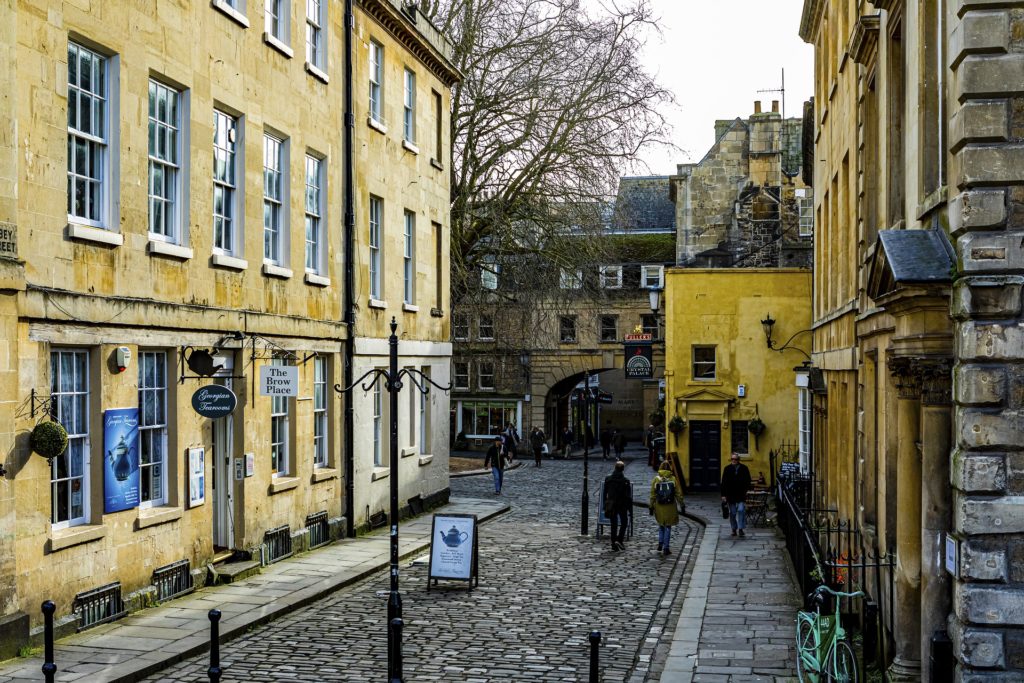 Bath didn't feature in the global top ten, but certainly cements itself in the UK top five. It may only have just over 500 images shared on the platform, but with its tiny square footage it boasts an impressive 20 pictures per square kilometre! Cyclists snap shots riding down the famous Royal Crescent, exploring Somerset's fantastic countryside and visiting the impressive stately home, Longleat House.
View this post on Instagram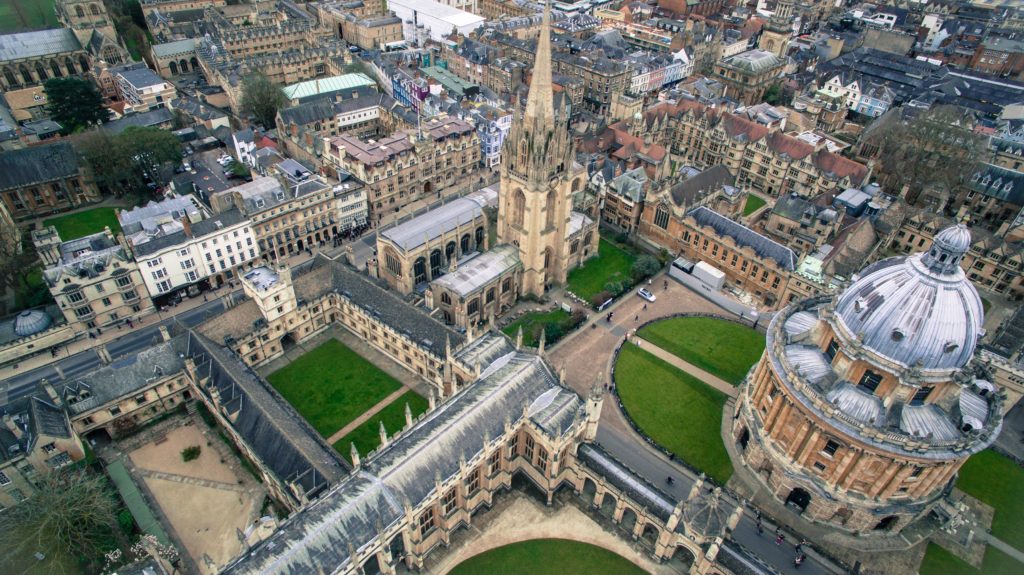 Oxford is much smaller than its prestigious university city counterpart, Cambridge, but the cycling community is just as strong – with most students in the area opting to cycle to and from lectures. A 10-mile loop passes along the river in Port Meadow and brings you back to Summertown for those who want an easy cycle with a mixture of both Oxford's stunning countryside and historical city centre; while a 16-mile round trip will take you to and from Blenheim Palace. The Thames Path between Oxford and Wolvercote also allows cyclists, so if you fancy a day by the river, this is the track for you!
Images shared under the #OxfordCycling hashtag showcase the numerous countryside trails offered in the area, with many users cycling down the Oxford Canal or part of the Oxford Cycling Club heading out into the beautiful greenery surrounding the city.
View this post on Instagram
The 10 Cycling Cities in the UK
| | |
| --- | --- |
| 1 | Bristol, England |
| 2 | Cambridge, England |
| 3 | London, England |
| 4 | Bath, England |
| 5 | Oxford, England |
| 6 | Edinburgh, Scotland |
| 7 | Glasgow, Scotland |
| 8 | Brighton, England |
| 9 | Birmingham, England |
| 10 | Cardiff, Wales |
If all this has got your wanderlust fired up and a cycling city break sounds like exactly what you need when travel restrictions ease, it's worth considering insurance for your bike. Head here to read our bicycle insurance guide.
We compiled a list of 120+ popular tourist cities from around the world and used Instagram data to find how many images have been uploaded to the platform, in relation to cycling in the specific city. This was achieved by detailing the number of times hashtags including #[City]ByBike, #[City]Cycling and #Cycle[City] have been used. This was then divided by city size (km²) to reveal the ratio of images taken vs. the scale of the city. The city with the most images taken per km² was then crowned the most picturesque. All data correct as of May 2021.