Looking for VW T4 Insurance?
Manufactured from 1990 till 2003 Volkswagen's T4 Transporter was the first of VW's iconic front engine T-series. With a huge enthusiast following within the UK the T4 is known the world over to be versatile, reliable and functional.
As with all types of UK van insurance, there are many variables that influence insurance costs, from personal details such as your age, where you live, points on your licence and NCD, and of course features specific to your T4, such as the roofline, suspension and wheelbase. Because of this, insurance quotes for T4s can vary dramatically between insurers.
Since two T4s are rarely the same, comparing T4 insurance isn't easy. It pays to shop around and talk directly to insurers when trying to insure your T4.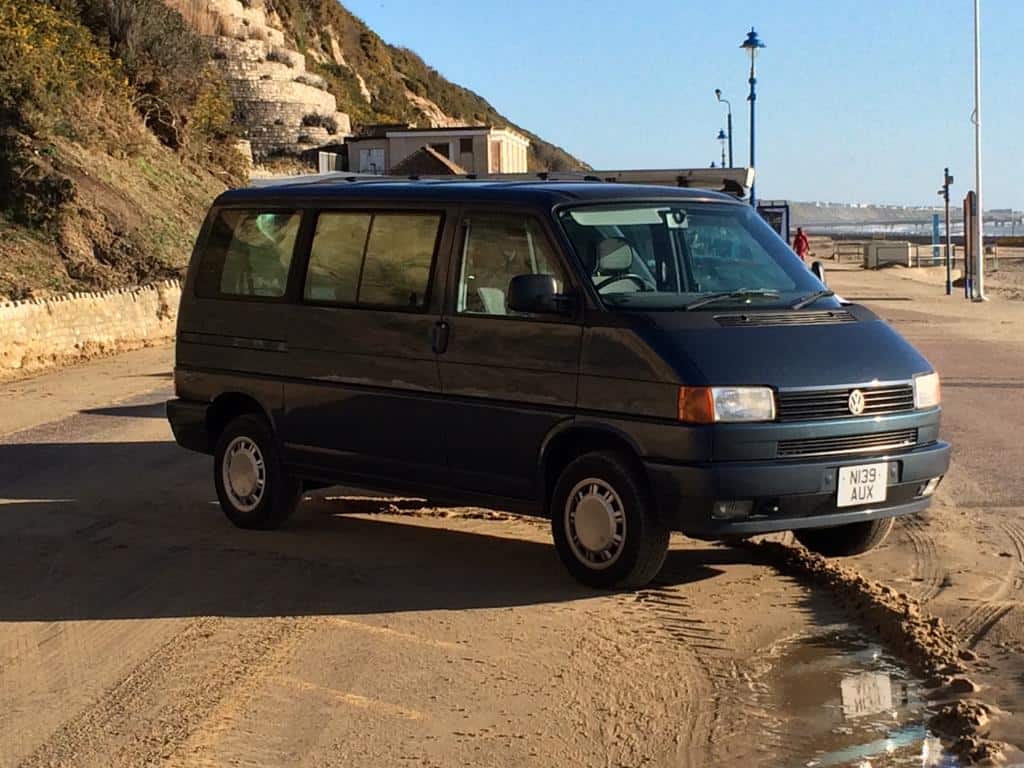 The T4 exists in various forms all over the UK, from panel and half-panel vans to Kombis, Caravelles and mulitvans, there's a T4 for every job, family and excursion. Whether the T4 you're looking to insure is factory standard, professionally converted or privately adapted, quotes can vary dramatically depending on insurers and modifications. This remarkable diversity means that it's impossible to identify a specific ABI insurance group applicable to T4s – depending on the configuration, modifications and condition, a T4 van could sit anywhere between insurance groups 5 to 40.
You'll most likely to get the best price if you speak to insurers direct and let them know every detail, for example; does your T4 have a short or long wheel-base? Tailgate or barn doors? A standard or high-top roof? Is it long or short nose? Is it modified? Does it have windows in the back? How many seats does it have? Is it 4WD? – All of these factors can have an impact on the insurance group your T4 falls into.
NOTE: Failure to mention every little detail to insurers could prove costly in the long run. Best to tell them everything in advance or risk being penalised for non-disclosure in the event of a claim.
Modifications are highly likely on a T4, after all they've been around longer than the T5 and T6 models, have changed hands more often and so the chance that they've been adapted and modified over the years is greatly increased. When it comes to T4s modifications do not necessarily mean higher insurance costs, in fact some insurers won't adjust premiums for non-performance modifications such as alloy wheels, but they do still need to know about them.
Just as with cars, performance modifications can push up insurance prices, whereas additional security features such as approved alarm and tracking systems could actually lower costs. As a general rule of thumb, if your T4 has been kitted out for functionality or versatility purposes it shouldn't have too much impact on insurance costs whereas, depending on the insurer, engine remapping, lowered suspension or even aggressive-looking body kits could make it more expensive to insure.
TOP TIP: Lowered suspension can increase insurance costs depending on whether the insurer classes this as a performance modification or not.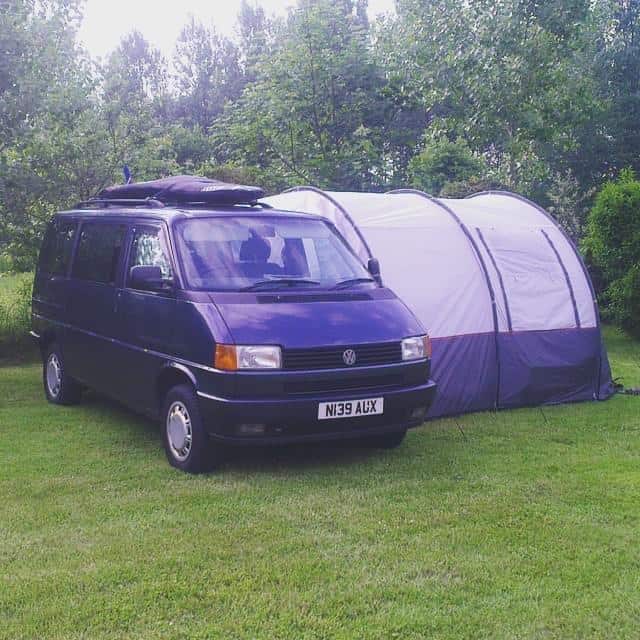 VW T4 Insurance – Useful FAQs
If your T4 is heavily modified probably your best option is to speak with an experienced broker that specialises in Modified VW Van Insurance.  
Tips for lowering T4 insurance costs include:
Use a specialist insurer – typically specialist brokers can tailor a policy to suit your needs and don't panic at the mention of modifications
Improve your T4's security – be sure to choose an insurer approved alarm or immobiliser
Join an enthusiast club – some insurers offer discounts to members
Add a named driver – sharing the driving means sharing the risk, just be sure your named driver has a clean driving licence or costs might increase
This depends on a lot of different factors so it's difficult to give a definitive answer. One school of thought is yes, it's cheaper to insure a campervan if it's only ever used for social and leisure activities since you don't need commercial van insurance. If you only use it occasionally then a limited mileage policy could reduce costs still further. However, if your T4 campervan is heavily modified for camping then it could be more expensive to replace or repair and so insurance costs could go up.
Related Guides