Looking for Modified VW Van Insurance?
The Volkswagen's T series is known for remarkable versatility. Now in its 6th generation the VW Transporter one of the most popular vans in the UK. Recognised the world over for functionality the T4, T5 and T6 have been released in a wide selection of factory editions and then of course, there are countless aftermarket conversions.
Custom aftermarket conversations for VW vans can cover everything from campervan refits, to stripped out panel vans, specially kitted out crew vans, catering van renovations, and a massive variety of family specified MPV variations and people-movers. In fact, it's hard to find a VW van in the UK that's not been modified in some way. So what's the best way to insure one?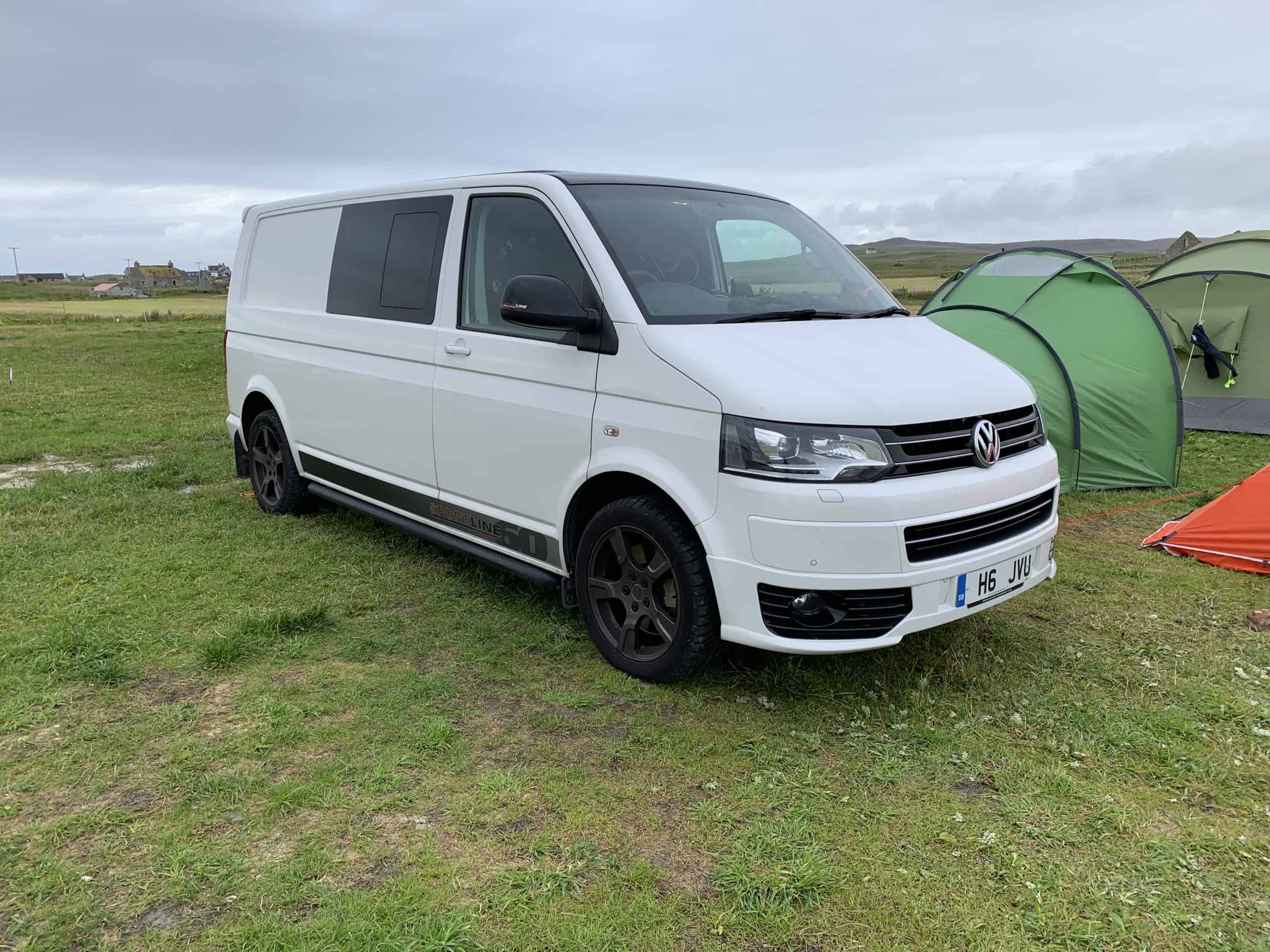 Modified VW Van Insurance Groups
With so many configurations of the VW transporter, it's impossible to identify a single ABI insurance group to fit them all. Even many standard vans within the T Series can sit anywhere within Groups 5 to 40, and with 'modifications' being classed as anything from additional rear seats through to performance parts and full body kits, the world of modified van insurance can get more then a little complicated.
Aside from modifications and your own driving history, other factors that can influence the insurance group of your VW include; value, usage, the height and type of roofline, the type of gear box, whether it is two or four wheel drive, the suspension and whether it has a short or long wheel base. Your insurer will need to know all of these details in order to ascertain the best level cover for your VW.
NOTE: Generally, the greater the modification the higher the insurance group your VW van will be in and the higher the insurance cost.
Which Types of VW Modification will Influence Your Insurance Quote?
Whilst many people think that modifying your VW van will push up insurance costs dramatically, not all modifications are equal in the eyes of insurers and some, such as recognised security features, could even lower your premiums. Perhaps the best tip when looking to insure a modified VW van is to use an insurer who specialises in this type of cover. Find an insurer who knows the difference between leisure batteries and engine remapping and chances are they will be able to give you a better price.
If you're planning on using a 'standard' insurer for your Transporter shop around as some will happily insure vans with 'non-performance' modifications at no extra cost, for example; body kits and alloy wheels. Modifications to speed and performance tend to influence the cost of insurance more noticeably than those designed to improve versatility, but again this depends on the modification.
REMEMBER: Some insurers consider lowered suspension a performance modification which can increase your insurance premium.
Modified VW Campervan Insurance
There is an argument that VW campers are cheaper to insure than other models because they are not used as much. This may be true if you can agree a limited mileage policy, but it very much depends on the specifications of the campervan and the conversion itself. Also, there is a counter argument that heavily converted VW campers will cost more to repair in the event of a claims, which in turn pushes up insurance costs. If your VW is a camper you will need campervan insurance. 
TOP TIP: VW Campers have a huge enthusiast following. Sometimes being a member of a recognised enthusiasts club can get you better details on your insurance.
Popular VW Van Modifications
Aside from reliability, driving performance and the likelihood to retain their value, the huge capacity to modify VW vans is part of the allure for many VW owners. Very few VW Vans remain 'factory-standard' – some of the most popular modifications in the UK include:
Lowered suspension
Immobilisers, alarms and tracking systems
Bodykits and rear spoilers
Large alloy wheels
Engine remapping for fuel efficiency and a better driving experience
Audio and visual enhancements
LED lights
Camping conversions, such as sinks, gas hobs and pop-top beds
IMPORTANT: Always be very honest with insurers when listing modifications. Not all modifications effect the cost of your insurance, but failure to mention them risks voiding our policy due to non-disclosure.
Modified VW Van Insurance – Useful FAQs
Yes.
More seats often means more risk, although this depends on the insurer. If your Transporter has more than 5 seats it's likely you will need to speak with insurers direct rather than get online comparison quotes.
Yes.
Insurers will need to know whether your VW van is LHD or RHD and you may have more joy using an insurer who specialises in imported vehicles. Read more about insuring imported vehicles.
Chances are high you will have to take out a commercial policy. Van insurance differs from car insurance in that you cannot use it to commute to a single place of work. If you use your van for anything other than social and domestic use then you will need commercial insurance.
Related Guides