Looking for VW Transporter Insurance?
Volkswagen's Transporter series is staple of UK motoring. Known internationally for practicality and functionality the VW Transporter is the bestselling van in history. Combine the allure of the VW badge, the powerful engine, ample space and resale value retention, and it's easy to see why. 
Used both commercially and privately, the T series offers remarkable versatility with the T4, T5 and T6 all available in a vast range of configurations, incorporating both factory and aftermarket conversions. It's not surprising then that insuring a VW Transporter isn't always straightforward.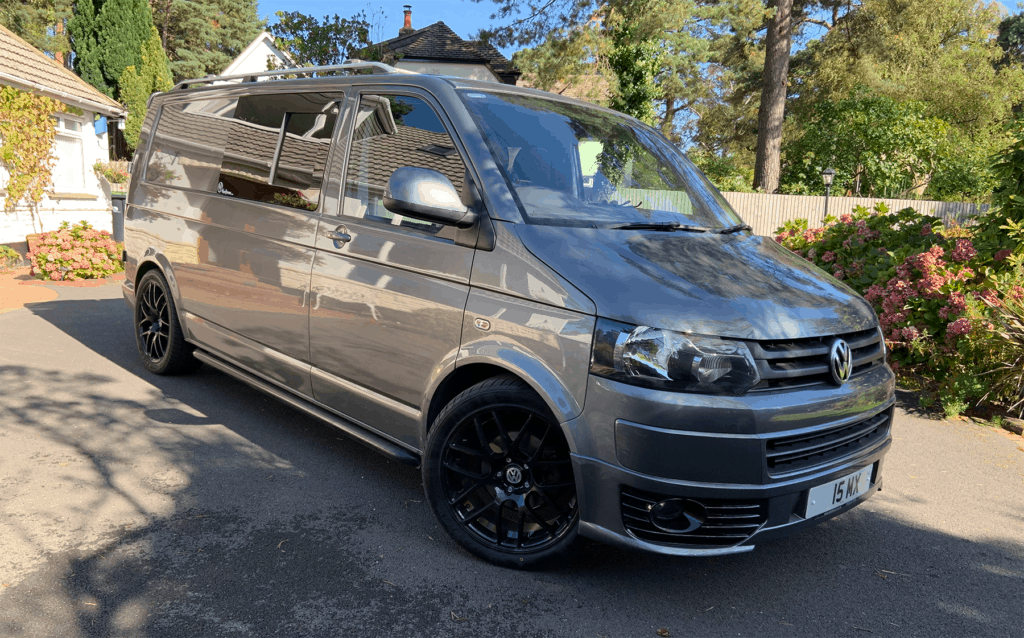 VW Transporter Insurance Groups
As a general rule of thumb VW Transporter vans can sit anywhere between 5 to 40 within the ABI insurance groups. Clearly this isn't very helpful, but when you consider the huge array of choice and conversions covered by the term 'VW Transporter', it's understandable. Factors which determine the insurance group your transporter sits within include:
Usage – is it used as a commercial vehicle, private van or a campervan? Do you carry goods or people, either or which could be damaged, or is your transporter converted for camping, in which case possible repairs could be a lot more expensive than on a standard Transporter?
Number of seats – generally speaking the more seats, the higher the insurance cost since the more people you can carry, the greater the liability.
SWB or LWB? – short wheelbase transporters have less load capacity that long wheelbase options and so often cost less to insure.
Modifications – If your VW Transporter is heavily modified, especially if any modifications have been made to speed and performance, then expect to pay more to insure it.
NOTE: Van insurance is not the same as car insurance; you cannot commute to a single place of work in your van on a standard van insurance policy, you will need a commercial policy for this.
Commercial VW Transporter Insurance
The commercial VW Transporter series has a very passionate and loyal following and has inspired countless conversions and combinations over the years. From single-cab and double-cab transporter vans to the classic panel van, minibus conversions, chassis trucks and drop-side vans, there's a VW Transporter van for every job.
If you're' looking to take out commercial van insurance for your VW Transporter, it's important to be very clear with your insurer on the nature of the work you undertake. For example, do you profit from transporting goods? Or, do you make money from transporting people? In which case you'll need a hire and reward policy.
Depending on the nature of the work you undertake, it may be possible to save money by bundling all the policies your business requires with one insurer, such as goods in transit insurance, public liability insurance and even tool insurance.
It's also important to think carefully about who will be driving your van, is it just you? If not multiple driver van insurance can let you list up to 4 or 5 drivers to drive the same van and can work out cheaper than an any driver policy. Alternatively, if your business owns more than one vehicle, a motor fleet policy enables listed employees to drive any company vehicle including company cars and vans.
REMEMBER: Multiple driver and Fleet policies often contain stipulations concerning the age of drivers. Plus, driving convictions and points on licenses can push up the cost of the policy.
VW Transporter Insurance – Useful FAQs
Yes, insurers will need to know if your transporter has a short wheelbase (SWB) or long wheelbase (LWB). Often SWB options are cheaper to insure because LWB vans have a great load capacity.
Yes, many insurers my consider lowered suspension to be a performance modification, which could increase insurance premiums.
Use a specialist insurer. Insurers familiar with VW Transporters and who understand the enthusiast market are most likely to give you the best price.
Related Guides