Are smart locks making insurance premiums more expensive?
Last modified:
Is your front door due for an upgrade? You may be looking at options online, but will a smart lock be a good decision?
Knock knock!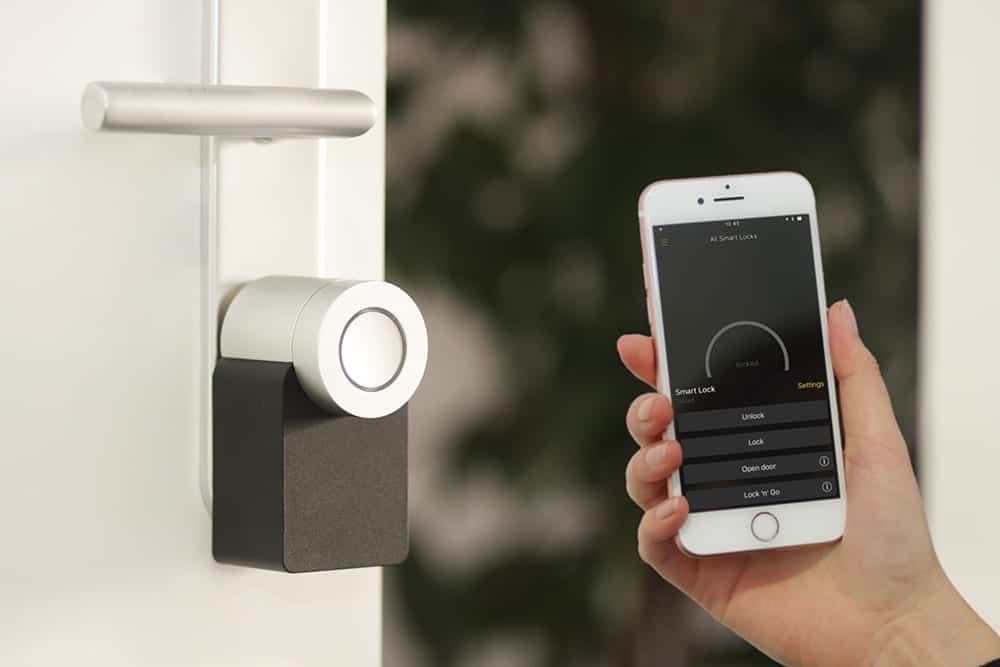 What is a smart lock?
A smart lock is a piece of equipment that's fitted to your door or windows that can be locked and unlocked remotely via an app on your smartphone. Instead of fumbling around in your bag for keys or having to leave a set under the welcome mat, you can set up a number of unique access codes for each member of the family or even specific trades people, for example cleaners, gardeners, dog walkers etc. Some locks even utilise Bluetooth, meaning that when they notice that you're within a certain radius, the front door will automatically unlock.
Smart locks often link up with a smart doorbell so you can communicate with visitors and verify who they are before opening the door. You can also set up your smart lock to give you an alert when someone has arrived on your doorstep, so if you are at work you can often see who's there.
Do I need to tell my insurer if I get a smart lock?
More than likely you will need to tell your insurer if you're updating your front door and getting a new lock. Some insurers may expect their policy holders to have a certain type of lock, and will price premiums accordingly. Even if your insurer doesn't ask you about smart locks now, as the technology becomes more accessible and common, it might well be something they will look at in the future.
REMEMBER: It's always good to double check your policy documents to see if any changes you make to your home security can affect your premiums – you could be paying too much!
Will a smart lock make my insurance premium more expensive?
Generally no, smart locks won't put your insurance premium up, in fact if anything you could receive a reduction. As insurers see that you're taking extra security steps to avoid break-ins, you may be considered to be at a lower risk.
However, in the future this could mean that if you don't have a smart lock, you could see your premiums going up. This isn't likely to happen the next time you renew your home insurance, but could be something that creeps up over the coming years.
Benefits of a smart lock
Easy of use – no more fumbling for your keys!
Remote view – depending on your lock and teamed with video technology.
Reduced risk – investment in the latest home security could be a positive indicator to insurers.
Increased security – installing the latest technology should give you additional peace of mind.