Does my business need liability insurance?
Last modified:
Running your own business? You might need liability insurance.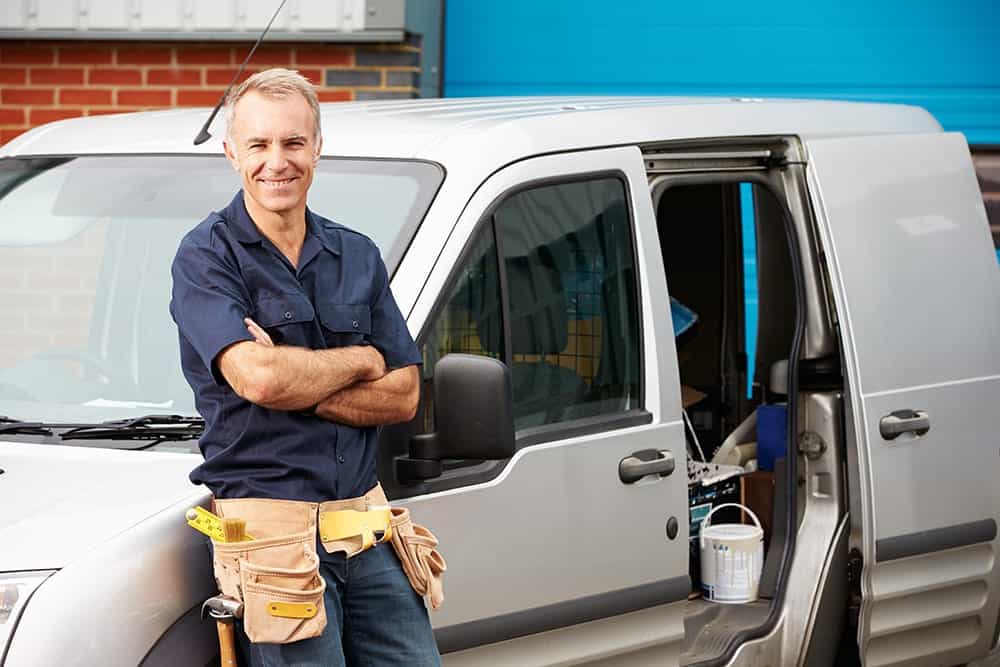 Find out which liability insurance might be best for you
Your business is your livelihood and if something was to go wrong, even if you feel it's not your fault, you might end up having to spend a hefty amount in compensation and legal costs.
Running your own business can be rewarding, but there are things you'll need to put in place to protect yourself should something go wrong. Even though you may have plenty of processes in place to make sure everything is done correctly, unforeseen circumstances can sometimes occur. If these cause damage, injury or illness to a member of the public or employees, then they are entitled to claim compensation and their legal fees too – which can become very expensive.
TOP TIP: There are three types of liability insurance that are most common; employer's liability, public liability and product liability.
Why do I need liability insurance?
No matter whether you run a small business, craft stall, events company, you're a freelancer or even if you're in charge of a large company, you can be sued whatever the size of your business. Of course, this can be upsetting, but it can also be expensive too – legal counsel, court fees, your claimant's legal fees, compensation and loss of earnings from your business can be financially crippling. Liability insurances can help you to cover some or all of these costs and give you peace of mind too. So, what are the most common types?
Employer's liability insurance
If you have staff that work for you then you are responsible for their welfare whilst at work. So, if they become ill or injured by things such as slipping on a wet floor, being hurt with a piece of machinery or something falls on them, then they could claim compensation from you.
This type of liability insurance is compulsory by law (unless your staff are members of your immediate family), and applies to all kinds of employee:
Full-time
Part-time
Seasonal
Work experience
Apprentice
Temporary
Casual
If you trade without having this type of insurance, then you can be fined a penalty of £2,500 per day, no matter how large or small your business is.
FACT: You can also be fined £1,000 for not displaying your employer's liability insurance certificate or refusing to show it during an inspection.
Public liability insurance
Although not required by law, this type of insurance policy is extremely common and helps to cover the cost if a member of the public is hurt, becomes ill or even have their property damaged as a result of business negligence. This can be applied to anyone in the general public and they don't even need to be a customer – so what kind of claims could there be?
A brick falls off some scaffolding at your construction site and hits a parked car below, smashing the windscreen.
Your pub is receiving a delivery of beer and a customer trips over one of the barrels and hurts their ankle.
You've fitted a new bathroom in someone's house, and a few weeks later it's noticed that it's been leaking into that house, and the neighbour's too, causing quite a lot of damage.
Purchasing a public liability insurance policy can give you financial support to make sure that you can cover any costs and get back to your business as soon as possible.
Product liability insurance
A faulty product that you've sold or manufactured is your responsibility, so it should cause the customer damages then you'll most likely be found liable. This kind of policy can be useful in situations such as:
You sell a product with your business name on
You repair or repurpose.
Your product is made with materials or items from outside the EU.
You manufacture a product.
You commission the manufacture of a product, or your brand name is on it.
You use a supplier that is no longer in business.
You have an agreement in place with your supplier that means they're not liable
If you're a retailer or manufacturer then product liability insurance can be a vital layer of protection, as even just one customer claim can start to snowball financially. Try not to underestimate your level of cover as if you face a number of claims from a faulty batch or run of products, the compensation, legal fees and other associated costs can be hefty.
FACT: Compensation for a faulty product can be claimed against the manufacturer for three years after the sale.