Looking for Smallholder Tractor Insurance?
There is a veritable fleet of tractors hard at work at smallholdings across the country. Being used for small agricultural concerns, private land management, nurseries or small businesses ventures, they are a vital part of any smallholding, but do they really need insuring?
This guide looks at the different reasons to insure a smallholding tractor and the best ways to go about it. Whether or not you use it on public roads, make money from it, own it outright or on finance, there are many factors to take into account when looking to get the right policy for your tractor.
Don't forget that even if your tractor is used solely for agricultural purposes, it still needs to be declared as SORN with the DVLA.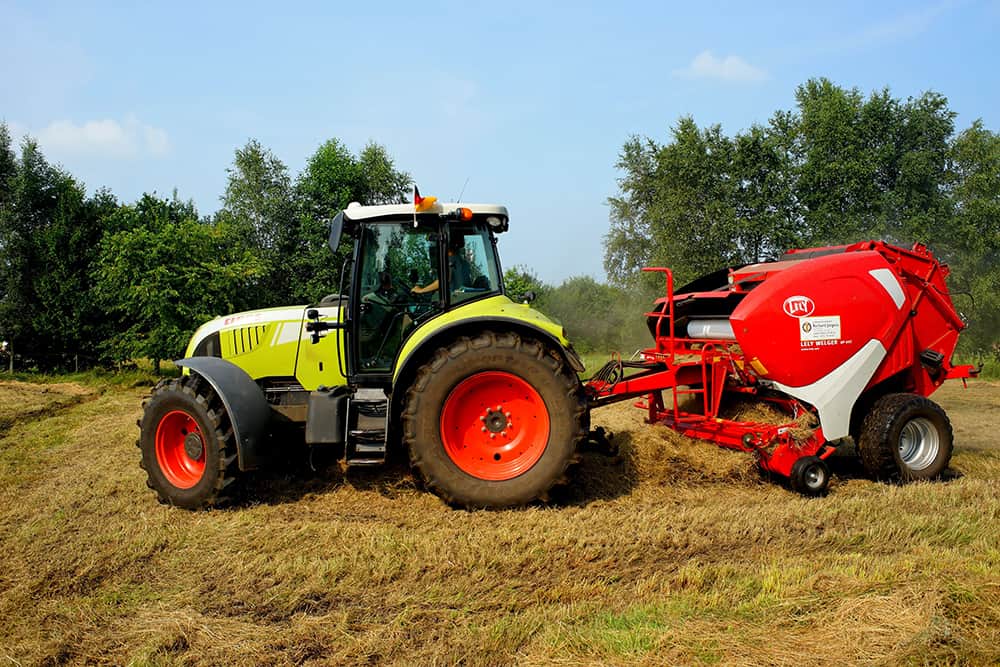 Do you need to Insure your Tractor?
If your tractor is solely for agricultural use on your land and you never take it on the road, then do you really need to insure it? Legally no – the only legal requirement concerning tractors is that all vehicles which use public roads, must have at least third-party insurance, in order to cover any damage caused by your vehicle to others.
If your tractor isn't ever going to be used on public roads, there is no legal requirement to insure it. However, tractors can represent a sizeable investment and without it, you may find it difficult to maintain your property or indeed your business. With crime being what it is, even for vehicles that are always kept on your own property, many smallholders choose to insure tractors against fire and theft.
NOTE: If your tractor has been purchased on finance, then it is likely your lender will insist on insurance for the duration of the agreement.
How to Save Money on Smallholder Tractor Insurance
Smallholder tractor insurance is a specialist provision, so it pays to use an insurer who can tailor a policy to your usage. There may also be an opportunity to benefit from a multi-vehicle policy if you need to insure more than one, or if your tractor is over 25 years old, an agreed value classic or vintage tractor policy could be cheaper.
Limited Mileage
Some insurers structure smallholder tractor insurance policies based on mileage. Some limit road use per annum, whilst others set a limit on miles per year. This is designed to prevent larger agricultural concerns taking out smallholder tractor insurance. If you know roughly what your tractor's mileage will be in a year, it is worth agreeing the lowest mileage policy that suits your needs.
Security
There is a surprisingly high amount of theft from smallholdings. Even though you may feel like your tractor is safe on your own property, any steps you can take to mitigate theft and increase security will reduce your risk in your insurers eyes and hopefully this will be reflected in your premiums.
REMEMBER: As with all forms of vehicle insurance, the cleaner your driving history and the longer your no claims record, the greater your insurance premiums.
Does Smallholder Tractor Insurance Cover Business Use?
This depends on your insurer and your use of your tractor. If you are solely using it for your own agricultural and maintenance purposes, then it's worth making this clear to your insurer. However, if you are making money from the work that your tractor does, for example if your run a nursery or sell your own produce, then technically your tractor is for business use and this needs to be covered by your insurance policy.
IMPORTANT: Always check the small print to make sure you are covered for your what you think you are and to check that no assumptions have been made that may void your policy in the event of a claim.
Smallholder Tractor Insurance – Useful FAQs
In the same way that agricultural insurance covers your business, but not your vehicles, smallholding insurance does not cover vehicles used at your property. You will need to take out separate insurance for your vehicles.
This depends on your insurer, but many offer discounts for multi-vehicle policies. Depending on the number of vehicles you want to insure, it may be cheaper to take out farm vehicle insurance. 
Related Content