Looking for Temporary Campervan Insurance?
There are so many situations when temporary campervan insurance can come in very handy; maybe you're looking to borrow someone else's campervan for a break away, test drive a camper before you commit to the purchase, or simply to cover you whilst you agree on a suitable annual policy.
UK short term campervan insurance is available for anything from an hour, to a month and everything in between, so whether you need camper insurance for a day, a week, a fortnight or more, there's flexible solution for you.
You don't have to take out temporary campervan insurance, you could be added as a named driver on the owner's policy. The drawback is that in the event of a claim, the owner's no claims is likely to be affected.
Is Short Term Campervan Insurance Expensive?
If you were to pay temporary campervan insurance premiums for a whole year then yes, temporary campervan insurance is more expensive than an annual policy. However, if you end up paying for an annual policy when you are only actually using the camper for a fews weeks or months are year, that could well be more expensive than simply taking out short term cover. The joy of temporary campervan cover is that you are only paying for the cover you need, when you need it and no more.
Short term insurance providers generally update the Motor Insurance Database (MID) at least daily, if not more, ensuring that you are covered pretty much straight away. However, temporary campervan insurance is sometimes not accepted by the DVLA if you are looking to tax your campervan.
IMPORTANT: If you are planning on keeping your campervan off road and only taking out temporary campervan insurance when you need it, it's important that you declare the vehicle as SORN with the DVLA.
Temporary Campervan Insurance for Under 25's
Sadly if you are under 25 temporary campervan can be difficult to find and expensive. Temporary campervan insurance is available to the majority of UK drivers although certain criteria may apply. This varies between insurers so it's worth shopping around. Generally speaking, UK providers of short-term camper insurance cover drivers between the ages of 25 and 70, who have held a driving licence for at least 12 months and that have no more than 6 penalty points. That said, some insurers will provide temporary cover to drivers over 21 and to holders of international driving licences with a current passport.
TOP TIP: Some UK insurers allow you to manage temporary insurance via an App. After the initial set-up this makes taking out and paying for short term and even hourly insurance, very easy.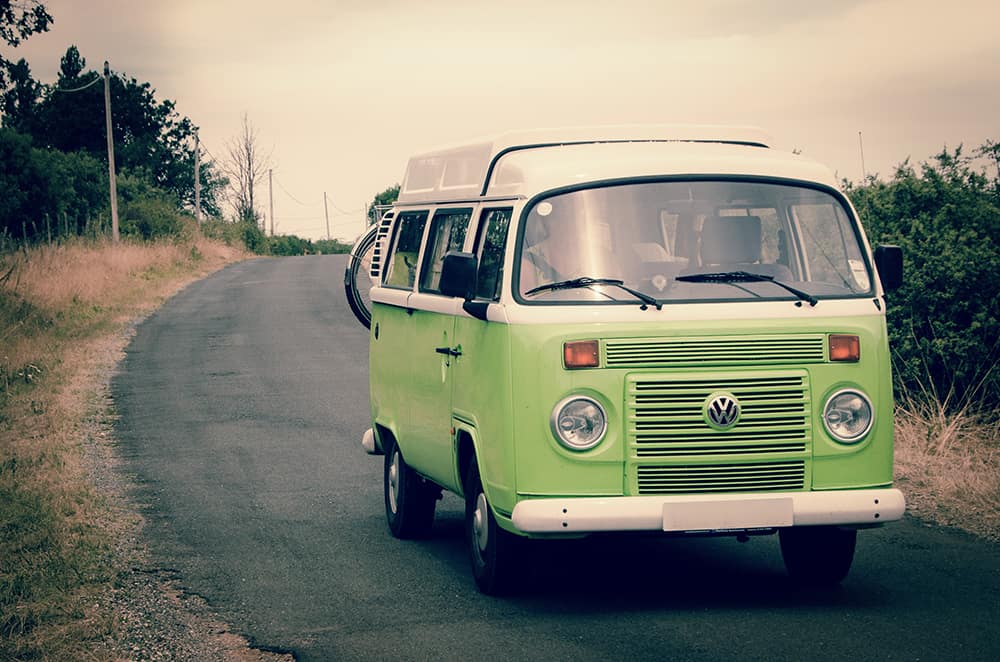 How Much Does Temporary Camper Insurance Cost?
There are so many variables involved with short term campervan insurance in the UK, it's very difficult to estimate a blanket cost. For campervans up to 3.5 tonnes, insurers will usually require all of the following details and each one can have an impact on the cost of temporary camper insurance:
Your age
How long you've been driving for
Driving history and active penalty points
Intended usage
Make and Model of chassis?
Who is the registered keeper?
Is it modified, converted or imported?
Registration number & Engine size
Short Term Campervan Insurance – Things to Consider
As with all insurance policies it's very import to check the small print. Not all temporary policies for campervans are made equal. Here are a few quick questions to ask potential insurers and to check in the policy details:
Is travel to Europe included? Some UK insurers include green card cover as standard, some offer it for an additional charge whilst others are not able to cover travel outside of the UK.
Is breakdown cover included or is it extra – either way, do you have it?
Are contents covered or do you need additional cover for this?
Is the campervan covered in the event of fire? For example if fire is caused by heating or cooking equipment.
Are there extra costs involved for example; key cover, windscreen cover, cover for electrical and audio equipment?
Temporary Campervan Insurance – Useful FAQ's
If you are looking to hire out your campervan when you're not using it, you will need a Self Drive policy.
Generally short term campervan insurance covers social, domestic and leisure usage, not business use. For that you will need Temporary Van Insurance.
Related Guides