Five of the best extreme sports holidays in the world
Last modified:
If your bucket list is brimming with extreme sports destinations, you might want to check out some of these activity holidays – they're not for the faint of heart!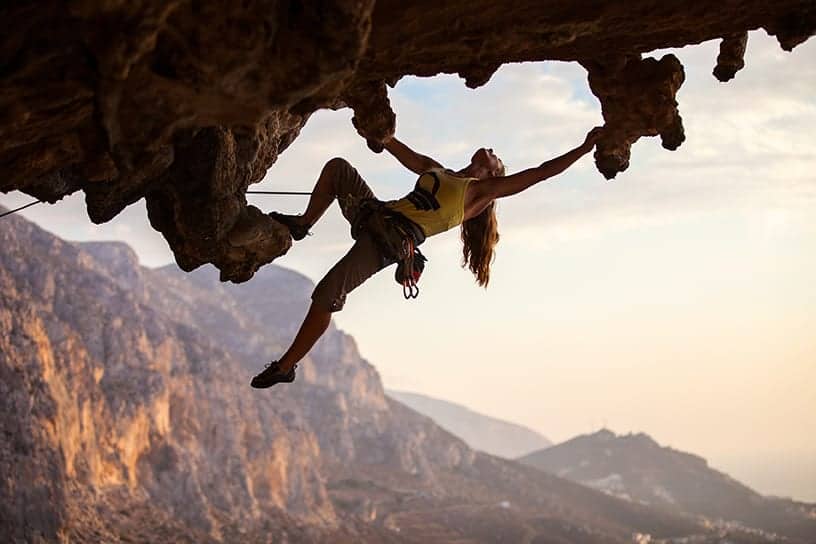 Grab your passport guys…
If you're saving up for the trip of a lifetime, or plotting your next global adventure, some of these extreme sports holidays might be just what you're looking for.
Some people are just wired to chase their next adrenaline rush or push their endurance to the limit. If this sounds like you, then you might want to check out some of the best extreme sports holidays in the world…
1. Mera Peak expedition climb, Nepal
The highest trekking peak in Nepal, Mera Peak is tough – but definitely worth it. At 6,461m you'll find yourself looking down over an alpine landscape and making your way along the craggy mountain paths, through a thick forest of bamboo and rhododendrons and navigating haunting valleys before finding yourself on the snowy slopes. What's more, once you've made it you'll be faced with five of the six highest mountains in the world!
Not one for beginners – you'll need high altitude experience and have walked using crampons and ice axes in the past.
2. Diving expedition, Antarctic
Yes, you read that right – diving in the Antarctic! Few have had the privilege to visit this vast continent, but with a diving expedition you'll be able to see it from both above and below the water. Diving off the edge of ice flows, you'll be able to catch glimpses of the wildlife and see what really is below the tip of the iceberg.
With incredible ice structures waiting to be discovered, as well as a plethora of marine life unlike anywhere else on the planet, you'll be truly astonished – what an experience!
3. Yukon dog sledding, Canada
If you want to experience the snowy landscape of Canada a little differently, then learning to be a dog musher is the best way. After being given the right gear and preparation for the trails, you'll be able to set off with your very own team of huskies to explore the untouched land.
Making your way through the wilderness pulled by dogs is a unique way to see the world, but you will need to be physically fit, and of course, have a soft spot for man's best friend.
4. Rock climbing, Morocco
In the cinematic and dusty landscape of Morocco you'll find the Todra Gorge. With orange limestone walls, and plenty of routes for climbers of all abilities, you'll feel confident as you scale the rock face.
Don't forget to enjoy the local culture as you'll most likely get the chance to travel across the Atlas Mountains, meet local nomads and experience the hustle and bustle of the markets in nearby Marrakech – an absolutely treat!
5. Trekking and rafting, Madagascar
Make your way down the Benahy river before joining the Onilahy river for the final leg of your journey. Winding through the towering canyons you'll certainly face some challenges, but the reward is unlike any other. Madagascar benefits from a range of ecosystems including swamps, mountains, rainforest and deserts, and you'll be able to experience this rich landscape both from the water and on foot.
Not only will you probably encounter some of the fantastic wildlife (hello lemurs), but you might even come across locals digging for sapphires too.
Don't forget… if you're going to take on some of the biggest challenges this planet can throw at you, you might want peace of mind that you're covered should something go wrong.
Extreme sports insurance can help to pay towards the cost of your medical bills, getting you home and even rehabilitation afterwards. Find out more about how extreme sports travel insurance can help – and grab your passport!