How do I become a market trader?
Last modified:
Have you heard the call of al fresco vendor life? If you've decided to become your own boss and set up your own market stall, what do you have to do first?
Here's a good place to start.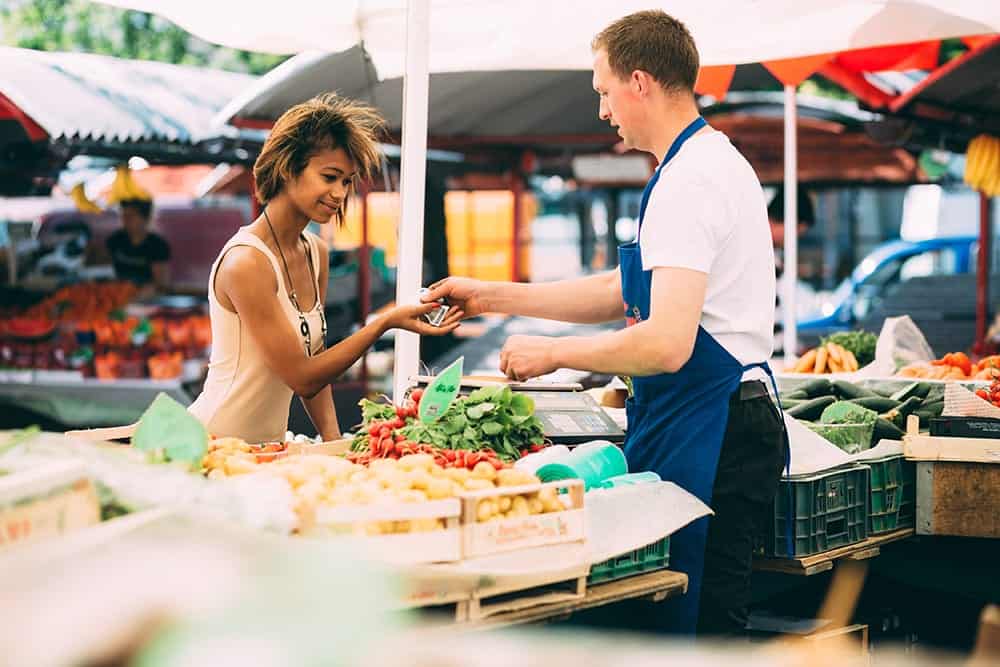 Reckon you could sell ice to the Eskimos? If you're good with people and great at selling then the life of a market trader might just be for you!
There are plenty of things you'll need to think about before you can start yelling fantastic deals and bargains from your stall. Not only will you have to be prepared to handle the early mornings, but you'll also need to find time to collect stock from suppliers and warehouses too.
Setting out on your own is indeed thrilling, but don't forget that you'll have to handle the admin side of your business too…so what do you need to do to become a market trader?
1. Decide what you're going to sell
You may already have in mind what you want your stall to be and have a clear vision of what's going to set you apart from others around you. Maybe you've come up with a fantastic new line of chutneys, you make your own jewellery or you've got another hobby you want to turn into a career – if the idea is great, you've got the perfect foundation!
TOP TIP: Head to weekly markets or farmers markets in your area to get an idea of what's on offer and how you could make yourself stand out.
2. Find suppliers
Even if you're making your wares yourself, you'll still need to source reputable suppliers – for example, if you plan to make and sell jam, it's not going to be cost-effective to buy ingredients from the main supermarkets, but you may find a local farm shop that's willing to work out a deal with you.
If you want to sell something that already exists, such as clothes, meat or fruit and veg, then you'll need to do some investigation – although the cheapest ones may be further away, delivery costs could make them more expensive than those closer to home, so it pays to do the maths.
WORTH NOTING: When it comes to suppliers, the cheapest isn't always the best option. You want to make sure your stall is filled with things customers will want to buy – cheap tat might not sell, so do your research for the good stuff!
3. Get a licence
You'll need to get in touch with your local authority or council to apply for a market stall or street trader's licence. The type might also depend on what you're selling, for example anything to do with food needs to go through stringent checks and food hygiene certificates before it can be sold.
You can apply for your market stall licence here.
4. Register as self-employed
To make sure everything is above board and you're paying the right tax, you'll need to register as self-employed with HMRC – otherwise you could be facing serious legal action and fines.
It's not too complicated to register. You'll need to sign up to get your Government Gateway account which gives you access to an easy to use portal and guides on how to get set up.
YOU'LL NEED: Your business name (make sure no one else has it already), contact details and nature of your work to register.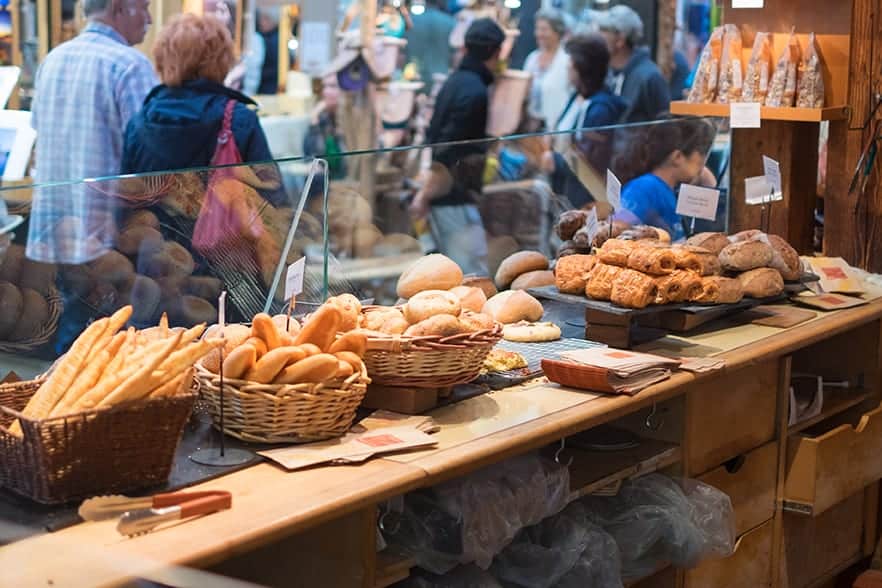 5. Rent your pitch
Once the legal side of things is done, you'll want to get cracking with your pitch. At first, you might just want to test the waters with a few car boot sales – they're a great place to practice your sales pitches too! Check local notice boards and social media to find ones in your area and get cracking.
If you think you're ready for the market stall, notify your council who will be able to give you an idea of where there are pitches available and set up your rent plan too.
TOP TIP: Some markets may be privately owned, if in doubt simply ask a future fellow market trader in the location in which you want to sell and they should be able to give you an idea.
6. Sort out insurance
Another necessary piece of admin before becoming a market trader is to get your financial protection in place. Market trader insurance can be created by bundling a few different policies together. You'll most likely want to look at things like stock insurance, public liability and employers' liability insurance if you're going to have staff helping on your stall due to all the eager customers!
Read more about market trader insurance.
7. Promote your wares
Now comes the fun bit! Rain or shine you'll be out there peddling your products – so drum up excitement with fantastic deals, great sales chat and some impressive signage around your stall. Getting yourself a logo, tag line and some branding will help you to stand out and be instantly recognisable, so people know where to find you when they come back for more!
TOP TIP: Engage with customers on social media and post in local forums and Facebook pages to encourage customers to head down to the market when you're there.