Pros and cons of being a landlord
Last modified:
Renting out your property can be quite daunting at first, but with the extra income and building up equity, it can become an attractive role.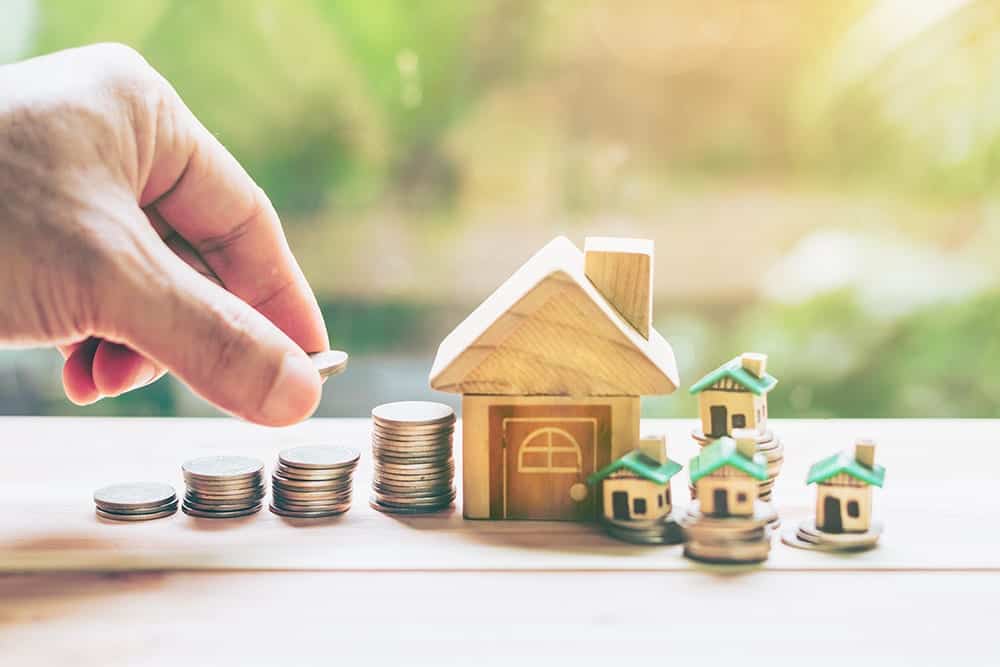 Is it really worth renting out your property to complete strangers? We'll give you the low down.
If you're lucky enough to own more than one property, you may be wondering if it's worth renting them out…but what are the pros and cons of being a landlord? We'll start with the worst because we want to end on a good note…
Dealing with people
We're not just talking tenants here (because from some experiences we've heard, we could be here all day), but also estate agents and tradesmen too.
Chances are that you'll be looking for a middle man to help you rent your property out, but with so many touchpoints, you'll have to deal with people A LOT, especially if things start to go wrong with your property, which brings us to…
Interruptions – day and night
It's understandable, but if something goes wrong with the property or something in it, your tenants are not going to be happy. Burst pipes and faulty boilers are a common occurrence and it's usually up to the landlord to either sort it out themselves (which is more cost-effective), or find a tradesman to do the job.
Tenants will often call you in the middle of the night if their heating has gone, and it sort of takes the shine off your romantic getaway if you're trying to sort out someone to unblock a toilet.
Problematic tenants
It can be quite hurtful if you get the keys back after a tenancy, or carry out a routine inspection and find that your property hasn't been cared for or rent hasn't been paid.
Tenants can sometimes take advantage of a property if it's not their own and things like damage, terrible redecorating and failure to care for the garden are all quite common – and expensive to sort out.
Admin, admin, admin
If you don't like paperwork then being a landlord might not be for you. Not only have you got lease agreements to contend with, but appliances will need certifications, boilers need annual services, then there's insurance paperwork and activity logs for any repairs – the list is endless.
You can take some of the stress out of the admin if you bundle cover to create a landlord insurance policy. This can include things like building insurance which could help you pay for the repairs or even a rebuild if disaster strikes. Insurers will often make it as easy as possible with one bundled policy and one monthly payment.
Read more about landlord insurance
But it's not all doom and gloom when it comes to being a landlord, there are plenty of positives too…
A handy retirement plan
You could have bought a home in a sunnier climate, or a coastal getaway which you're currently renting out, but plan to move into when you're older. Given the housing market chances are your rental property might well be a sound long-term investment.
A steady income stream
When it comes to rental properties, you don't have to wait for your retirement to reap the benefits, you'll be getting a steady income each month (assuming the tenants pay on time!). Use this as an opportunity to pay off any mortgage on the property and keep some extra too.
Time for you
If you've built up a property portfolio, chances are you could try and live off the income of those alone. Of course, you'll need to spend some time managing the properties and organising repairs or getting the property into a great condition before new tenants, but you won't be doing the regular 9am to 5pm – and for some people that's a very attractive prospect.
Tax perks
The income you get from monthly rental payments is taxable, but there are some deductions you could benefit from when it comes to each individual address. This could be things like:
Replacing furniture
Accounting
Cleaning and gardening
Buildings and contents insurance
Replacing pipes
Redecorating
Wear and tear depreciation
When it comes to deciding whether or not you're going to become a landlord, weigh up the pros and cons of your personal situation and go from there.