Surprising rules when driving abroad
Last modified:
When you rent a car abroad or take your own, you might need to get yourself up to speed on their local laws, rules and regulations so you're not caught out – because it could be a very expensive mistake!
Time to brush up on your highway code…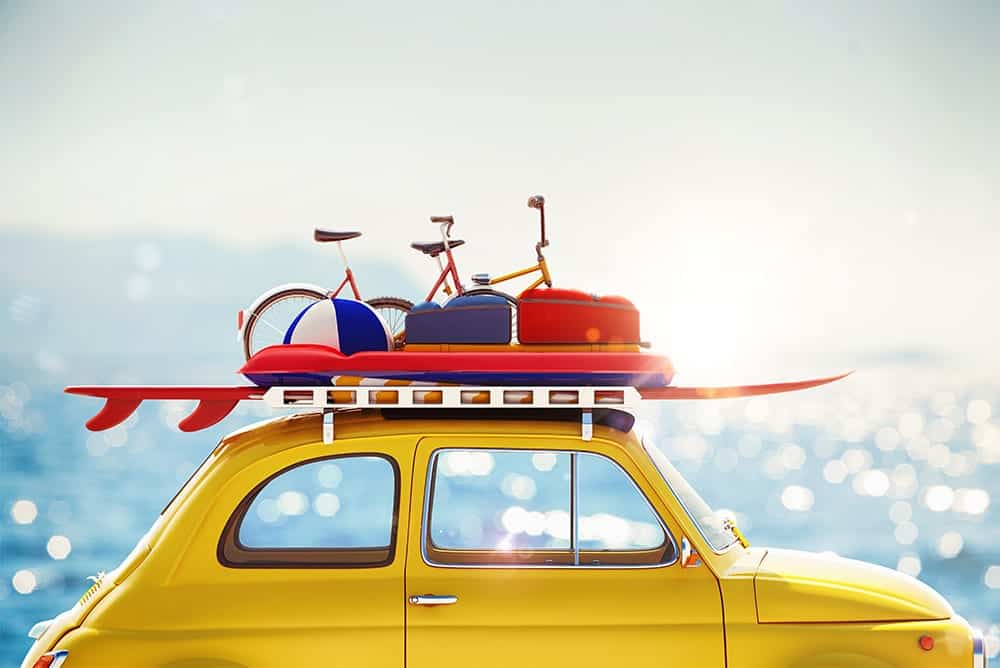 Heading abroad on holiday is so exciting, but you might want to stop and think before picking up your hire car or heading out in your own vehicle – do you know all the rules?
Of course, most countries will have things like speed limits, road signs and road markings, but there are some less than obvious rules across the globe that could catch you out – because when you know…you know!
Brushing up on driving rules of the country you're going to could help save you money and avoid any other legal consequences that could end up being incredibly expensive. So, what are some of the stranger rules out there?
No shirt, no driving in Spain
Driving topless in Spain could see you facing a fine of €200 so if you're hot – just crank up the air con! And don't forget your seatbelt in Spain either, as driving without it could get you a €200 fine too.
Keep your car spotless in Moscow
If you're driving through Russia and take a pit stop in Moscow be sure to pop through the car wash first, since having a dirty car could mean a fine.
Be prepared in Germany
When driving through Germany, ensure your car or hire car is up to par and isn't likely to break down as it's actually illegal to stop or break down on the autobahn – even if it's due to running out of fuel or bursting a tire.
Get all the gear in France
When picking up your hire vehicle in France, make sure you've got all the necessary things that you'll be expected to keep in your car. This includes a high-visibility jacket, spare headlight bulbs, warning triangle and even a breathalyser, otherwise you'll receive an on-the-spot fine – oo la la!
Stay off your mobile
If you're lost in the Netherlands then don't be tempted to check maps on your phone without pulling over somewhere safe. If you're caught using your phone at the wheel then you'll be losing more than your way – it'll be €240 too.
Is your car eco enough?
Around France you'll find certain cities that class themselves as low pollution zones. Beautiful locations such as Lyon, Marseilles and Paris require you to display a clean air sticker, noting the car's emissions, on the windshield. Without it you'll likely have to pay a fine and might even risk being banned from driving in the city during peak times.
Found the perfect parking spot?
In Spain, there are some very strange rules about parking – so if in doubt find a public car park with clearly stated rules. Some cities require cars to be parked on different sides of the road depending on what day of the week it is, and there are some that say you can only park on the side of the road where houses have even numbers on even days of the month, and the same for uneven!
Don't forget your specs
In Spain, Switzerland and Portugal you're required to carry an extra pair of glasses while driving even if you've got your contact lenses in.
Think before you drink
Although it might not seem like one of the strange ones, it's worth noting that the legal alcohol limit in some countries is very different to that in the UK. Germany, Spain and France all allow 50 milligrams of alcohol per 100 millilitres of blood – which is much less than the 80 milligrams in the UK.
If you're caught drink driving in Germany, you'll be at least €500 out of pocket, and could face other serious legal consequences too. So, if you're hitting those holiday cocktails then make the most of local transport – or just pop downstairs to the hotel bar instead!
Driving abroad and want to know more? It might be worth checking out a couple of our vehicle insurance guides to make sure that you've got the right level of cover in place should something go wrong – and have a great holiday!