The legal consequences of texting whilst driving
Last modified:
Once you've heard your text alert go off it may be tempting to just have a quick peek, but this could have dire consequences.
Never check your phone whilst driving.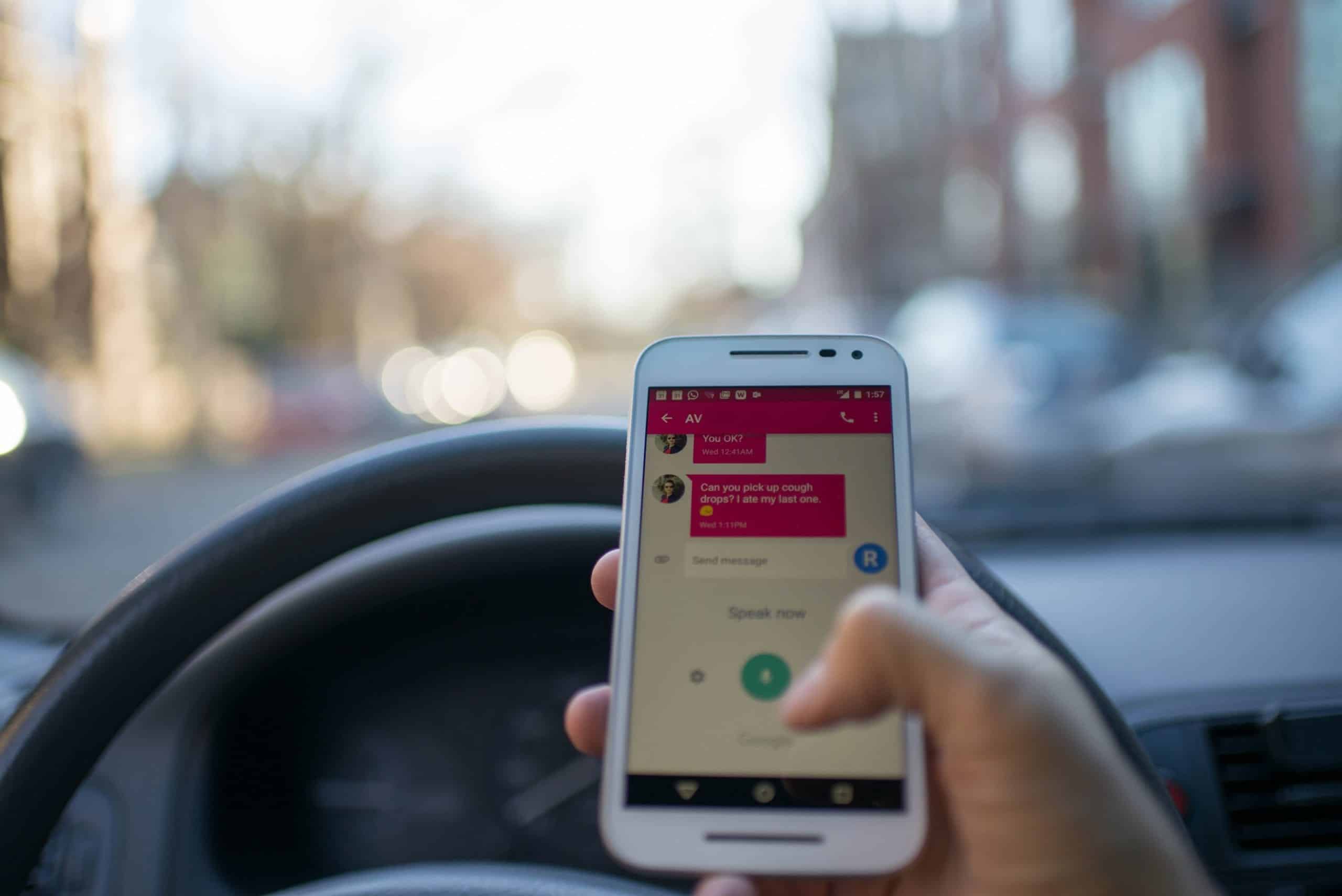 Using your phone whilst driving has been illegal since 2003, but there are many people who are still risking lives just to reply to a text that could wait until the end of the journey.
Last year when the RAC released their motoring report, it was quite shocking to see that:
25% of drivers admit to using their phones whilst driving in the last year
19% have checked emails, social media or texts when driving
16% have posted to social media or replied to an email or text at the same time as driving
It's quite difficult to get an exact idea of how many injuries or car crashes are caused by mobile phone use, as many less serious incidents aren't reported to the police and plenty won't actually admit to using their phone and driving at the same time.
The law when it comes to texting and driving
Although you can use your phone when your vehicle is parked in a safe spot with the engine off, you're also allowed to use it to ring 999 and report an emergency if there is definitely no way of safely stopping. These are the only circumstances when you can use a mobile phone in your car.
You may feel tempted to check your texts if you have stopped at a traffic light, or to let your boss know you're late when stuck in traffic, but if caught, this could land you in serious trouble.
What if you're caught using your mobile and driving?
The law is crystal clear when it comes to texting and driving, there are no exceptions. As a minimum you will face:
A £200 fine
6 points on your licence
If you're new to driving and have held your licence for less than two years, then it's very likely that you will also receive a driving ban. If you try to fight the penalty in court you could receive a longer driving ban and fine of up to £1000.
CU80 Driving Convictions
Driving whilst operating a hand-held device (mobile phone) has a classification all of its own: CU80. If you are caught using a mobile phone whilst driving, not only can you be prosecuted for a CU80 offence, but in addition the police on the scene could also charge you for driving without due care and attention, dangerous driving and not having correct control over a vehicle, all carry serious consequences.
How could you be caught driving and texting?
There are a few ways that you could be caught driving and texting, including:
Police spotting you on the roads
Other drivers reporting you
Roadside cameras
After an accident
Periodical crackdowns
Just like drink-driving campaigns around Christmas, there are times throughout the year when the police do a big drive in order to dissuade people from using their phones at the wheel. Despite these campaigns running and firmer punishments being implemented, one campaign in 2017 saw more than 200 drivers per day caught.
So, next time you want to check your phone at the wheel stop and think. Not only could you cause serious injury to yourself and others, but you could also be facing some pretty serious legal consequences too.