Wheelchair Accessible Taxis and Taxi Insurance
Last modified:
Statistically disabled people rely on taxis 67% more than able bodied people* making wheelchair accessible taxis a lifeline for many and a reliable income stream for taxi drivers.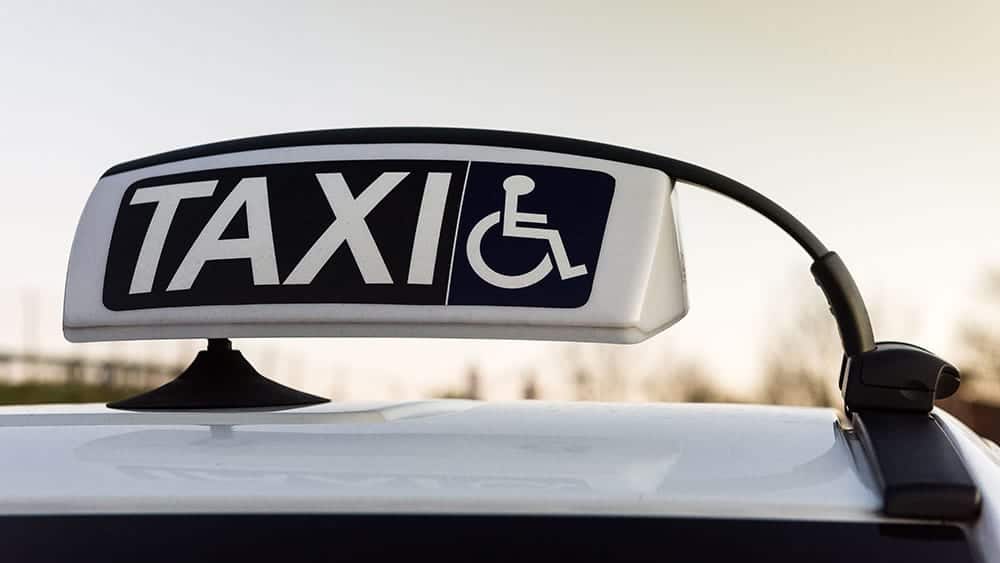 Around two-thirds of licensed taxis now classed as wheelchair accessible vehicles and many local councils insist on vehicles being accessible to wheelchairs to qualify for certain licences. Some larger city councils even specify that wheelchair access must be side-loading rather than rear-loading.
Drive a wheelchair accessible taxi?
Below is a summary of the what taxi drivers should and should not do under the Equality Act 2010.
You can't discriminate against a wheelchair user
You can't refuse to take a wheelchair user or an assistance dog
You can't charge more for wheelchair users or assistance dogs
If you do any of the above you could:
- Face a fine of up to £1,000
- Risk having your licence suspended or revoked
You should always offer assistance to wheelchair users
You should always start the meter AFTER you have helped your passenger into your taxi and ensured their safety and comfort
REMEMBER: It is your passenger's choice whether they wish to travel seated in their wheelchair or separately and you must accommodate their wishes either way.
Wheelchair accessible modifications
Chances are high that using a specialist taxi insurer will result in a better price for your insurance, not least because they will understand the requirements of wheelchair accessible vehicles and the necessary modifications. Even so, it's important to declare these modifications to your insurers or you could risk invalidating your policy.
Wheelchair accessible modifications don't impact on your vehicles performance or appearance, so the cost to insure them should not be excessive. However, in the event of repair or total loss, your insurance should cover the cost of these modifications.
When talking with taxi insurers consider asking:
Are modifications covered on a like-for-like basis?
In the event that your vehicle is off the road, will a replacement vehicle be provided with the same licence and modifications?
If your policy includes breakdown cover, does it include onward travel for passengers, including those in wheelchairs?
Combining taxi insurance for a wheelchair accessible vehicle with public liability insurance is another great way of getting a good deal, whilst ensuring that you're financially covered should a member of the public make a claim against you.
*Attitudes of Disabled People to Public Transport, DPTAC (2001)