Does Taxi Insurance Cover Coronavirus?
Last modified:
Taxi businesses up and down the country are being hit hard by Coronavirus, but are they covered by insurance?
Taxi drivers are on the front lines when it comes to Coronavirus. The preferred mode of transport to and from airports and hospitals, an enclosed space, with cash regularly exchanging hands, it is not surprising that the media is teeming with stories of people reportedly catching Coronavirus as a result of travelling by taxi.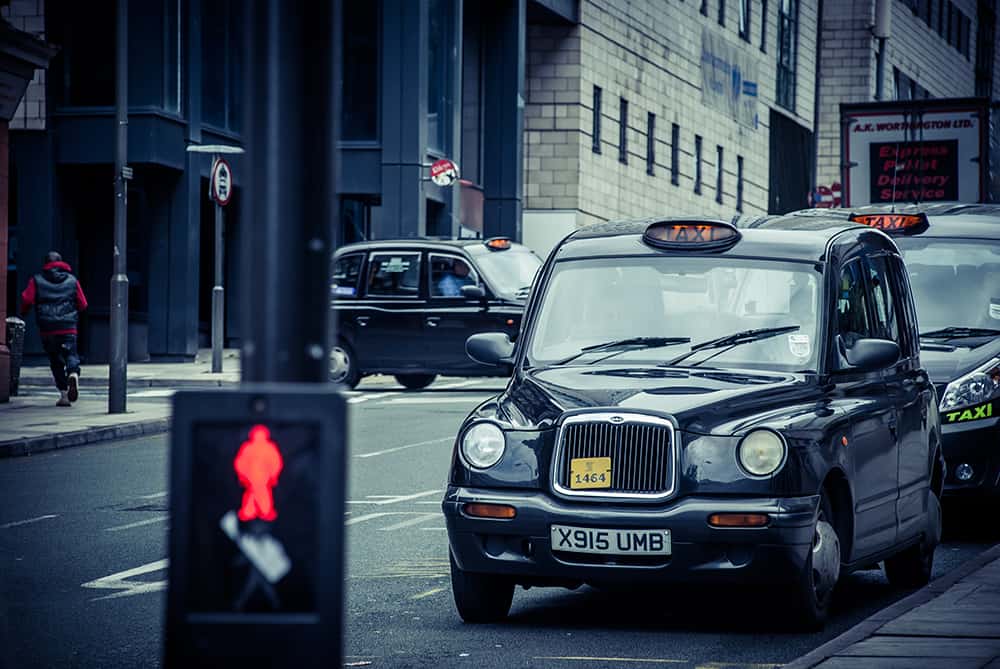 Minimising the Risk
For many self-employed taxi drivers, not working is not an option and even if it was, were would that leave those who depend on taxis regularly? Sadly many that do regularly use taxi services are often the sick and elderly who are most at risk from the COVID-19 outbreak.
Risk to drivers: As with any profession that regularly comes into contact with the public, taxi drivers are at risk of both catching a spreading Coronavirus. Regularly picking up and dropping off from airports and hospitals, plus sharing a confined space with possible carriers is clearly a concern.
Risk to passengers: Of course, there's no way of knowing if anyone in a taxi previous to you had Coronavirus, however this is true of all modes of public transport. It could even be argued that since taxis carry less passengers, they could be safer than travelling by bus or rail.
Risk to business: Fears surrounding Coronavirus have clearly led to a dramatic drop in trade for many businesses, especially taxi operators. The cancellation of large-scale events and limited personal travel is likely to continue to hit both self-employed drivers and taxi companies very hard.
If you have been advised to self-isolate, then clearly if at all possible, do not use a taxi service.
Can Taxi Operators Claim on Business Interruption Insurance?
Although the UK Government have now classified COVID-19 as a notifiable disease, depending on circumstances it is unlikely that insurers will pay out for disruption in trade due to Coronavirus. This is because insurers often list the notifiable diseases covered within a policy and are unlikely to include Coronavirus in existing policies since it is such a new and unforeseen development.
However, if a taxi company was ordered to close by a local authority and undertake a deep clean, there is a possibility that some business interruption policies may cover the costs associated with this, but it will always come down to individual circumstances and policy wording.
Does Public Liability Insurance Cover COVID-19?
Taxi companies are not required by law to take out public liability insurance, however some local authorities do insist upon it and many taxi drivers choose to take it out to protect themselves against claims from members of the public. Designed to cover damage or injury to members of the public and their property, it is unlikely to offer any protection against Coronavirus.
Although for example, a member of the public could sue a restaurant if they contracted food poisoning due to poor hygiene standards, there is currently no way of proving that someone contracted Coronavirus as a direct result of travelling in a taxi, or indeed that the driver was in anyway negligent.
Many taxi drivers are doing everything they can to minimise the risk of Coronavirus, including spraying seats and door handles with anti-bacterial spray after every journey.