What is Modified Van Insurance?
Modified vans are commonplace on the UK's roads. From converted (and coveted!) VW Transporters to performance-modified Ford Transits, Mercedes Sprinters and Renault Trafics, vans are often modified for work, leisure and performance.
Insuring a standard van is fairly simple – the insurer is able to accurately assess the level of risk based on the van type and model, performance, security and safety features. Modifications to your van could affect these characteristics, so they'll often need to be reflected in your policy.
Read on to find out about the types of van modification, the impact on insurance quotes and how to get the best price for your modified van insurance policy.
Honesty is always the best policy when declaring van modifications. Tell insurers every little detail regarding changes to your van, or you could risk invalidating your policy due to nondisclosure.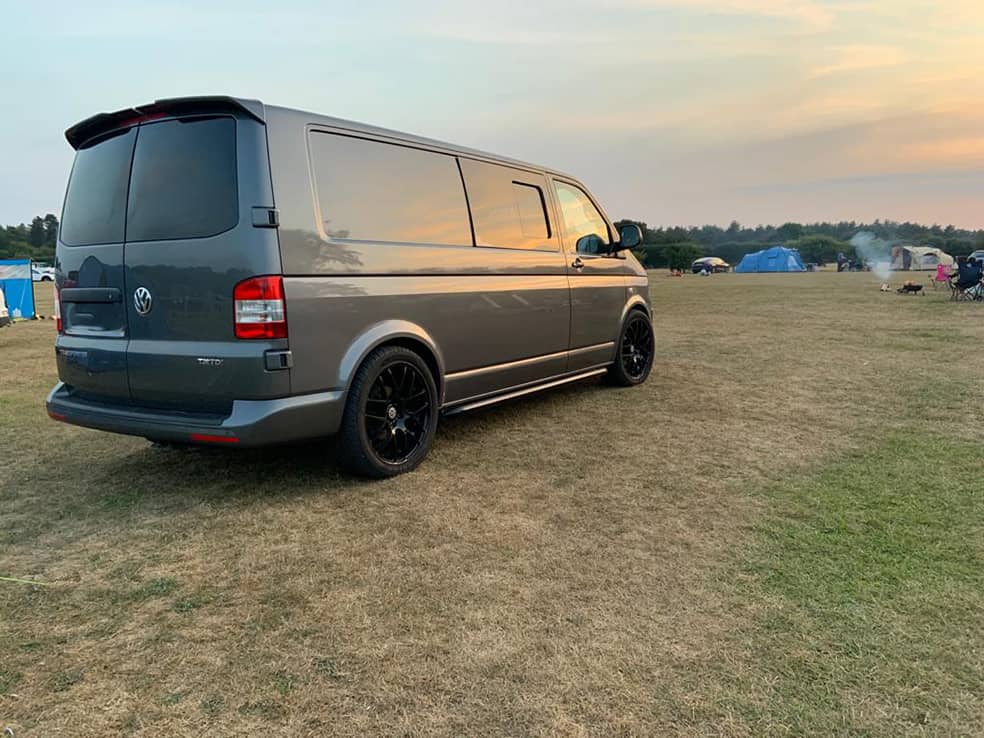 Finding insurance for a modified van
It can be surprisingly difficult to find and compare insurance policies for a van that has been modified. Questions asked online by mainstream price comparison sites and standard insurers rarely include the level detail needed to capture the specific types of van modifications that have been carried out. This can lead to inaccurate quotes and in some cases quotes for policies that don't actually allow vehicle modifications!
If you have a van with multiple modifications, or modifications that significantly impact the value of the vehicle, you may well need to take out a specialist modified van insurance policy from a broker that specialises in this area. They'll often know the questions they need to ask and can tailor the policy to correctly reflect the modified vehicle, value and your requirements.
If you have a modified van, make sure you check for any assumptions that have been made about the vehicle, statements about vehicle modifications or cover exclusions before you take out the policy.
Cost of insurance for a van with modifications
Generally speaking, even a standard van will cost more to insure than the equivalent value car. This is due to a number of factors – vans are bigger than most cars, can cause more damage if involved in an accident and can cost more to repair or replace if damaged.
Modifying a van will typically push the price up further. The obvious modifications – body kits, alloy wheels, lowered suspension and performance modifications will all generally increase your premium. This is not only because vans with performance modifications are statistically more likely to be involved in an accident, but also because there will be far fewer insurers willing to provide cover (and less competition amongst insurers typically leads to higher premiums).
Some less-obvious van modifications will also need to be declared and can have an impact on your premium. For example, additional windows, seating or storage – although not performance enhancing – do often still need to be declared. In the eyes of insurers, if your van is not exactly how it left the factory, its integrity could have been compromised and the additional work is not guaranteed.
Things to consider:
Using a specialist modified van insurer might sound expensive, but could be cheaper than using a standard insurer.
Third party is not necessarily the cheapest option – some insurers are getting wise to the fact that reckless drivers may only take out 3rd party and so are adjusting the risk and costs accordingly.
What counts as a modification?
Any change to your van since it left the factory is classed as a modification, although not all modifications impact on the cost of your van insurance. For example, changes to your van's security such as installing tracking systems, immobilisers or alarms, especially if these are insurer recognised / Thatcham approved, can actually help to reduce insurance quotes.
Many standard insurers will also insure van modifications such as parking sensors, dash cams, towbars or roof racks without too much fuss, just so long as they know about them.
Modifications for Work Purposes
Vans that have been modified for work often require specialist insurance, for example if you've installed permanent catering equipment, refrigeration systems, jet washing, tipping or lifting equipment, or additional storage or workstations, all of these increase the value of your van and are likely to push up your insurance costs.
If you're taking out modified trade van insurance you may also need Goods in Transit Insurance and/or Tool Insurance in order to be insured if you leave goods, tools or an equipment in your van overnight.
Performance & Aesthetic Modifications
Many van enthusiasts choose performance modifications and functional alterations, making changes to the suspension, wheels, exhaust, improving engine performance, adding turbo chargers, additional visual and audio equipment, body kits and spoilers to name just a few. These are likely to be the most expensive modifications to insure, so if you are thinking of buying a van with any of these or doing the work yourself, it's worth getting a few insurance quotes first just to check the impact of the modifications on the cost of your premium.
Common aesthetic and performance modifications that you'll usually need to declare:
Alloy wheels
Lowered suspension
Engine chip and remapping
Exhaust alteration
Body kits and aesthetic changes
Adding or removing windows or seats
Modified and Converted Campervans
While factory-built campervans such as the VW California are available, the majority of campervans on Britain's roads nowadays are converted passenger or panel vans. It's very popular in the UK for amateur or professional converters to install beds, kitchens, washing facilities, pop-up roofs, additional windows, seating and storage as well as additional power supplies within vans. Most of these types of functional modifications will need to be declared to your insurer.
REMEMBER: If you've invested heavily in modifying your van for work, leisure or performance, then make sure your insurance covers you for the true value of your van. Look to agree like-for like cover for modifications or an agreed value policy for your van.
When you get a van quote you'll need to select the type of insurance you're looking for. Depending on the insurer, you can usually choose between:
Private Van (leisure vans; surfers, cyclists, campers),
Carriage of Goods (trade vans; electricians, gardeners, plumbers)
Hire & Reward (taxi vans).
Legal requirements for van insurance (whether modified or not) are the same as for cars on UK roads. Third Party is the level of cover required by law and will only cover damage caused by you to others. Third party fire and theft covers others and your own van should it be stolen or catch fire. Comprehensive insurance covers accidental damage caused by you to others or your own van.
Cover for driving in Europe
If you plan on taking your van abroad, either for work for leisure, you'll need to arrange additional cover with your insurer or take out additional temporary cover as and when you need it. Some policies include European cover automatically although it's likely that this will only be third party. If you need more than this or if require commercial cover, then speak directly with your insurer.
It's also a good idea to check if the countries you'll be driving in require you to carry a green card. It's usually quite straightforward to request these from your insurer.
Breakdown cover
If you are carrying valuable equipment or your van has been modified for specific use, breaking down can have added complications. If you're taking out breakdown cover it's worth including a replacement vehicle with similar modifications, so that business or your vacation can continue uninterrupted.
KEEP IN MIND: always read the small print – your policy may already include travel to Europe or breakdown cover as standard, but never assume, with many insurers it's an additional extra.
How to Reduce Modified Van Insurance Costs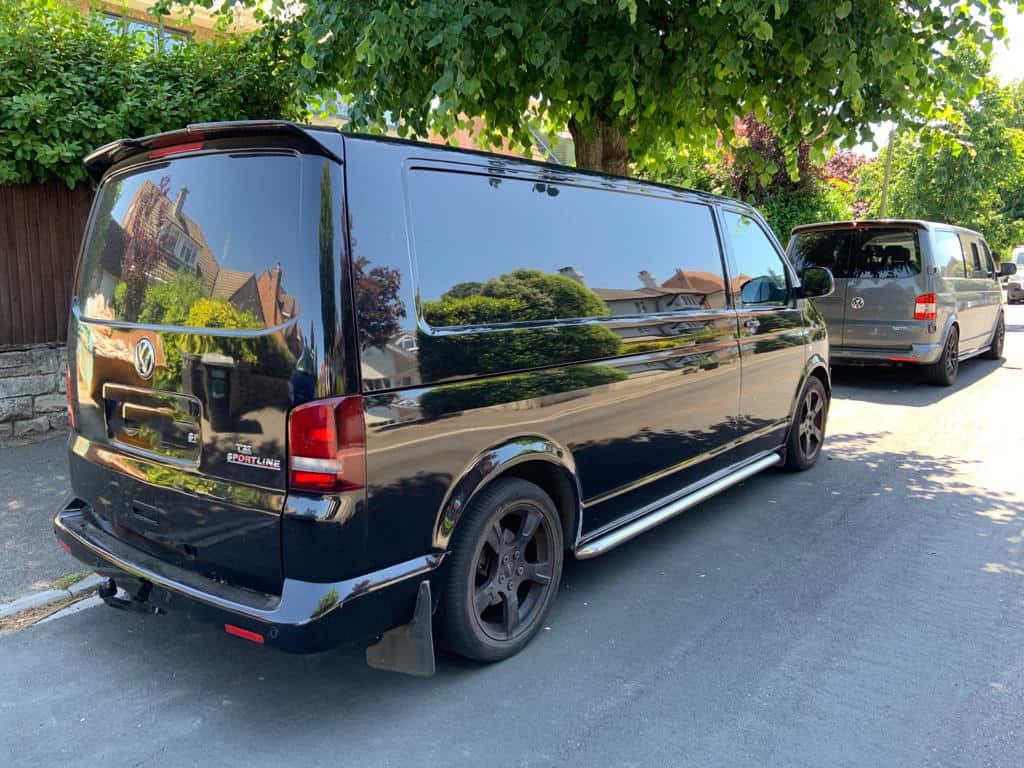 Trade vans, campervans, vans used for carry sports equipment, bikes, surf boards, fishing gear – there's no denying vans are really useful, functional and flexible in how they can be kitted out. From Nissans to Mitsubishi's, Vauxhalls to Citroens, the Ford Transit to the Volkswagen Transporter series, vans are hugely popular all over the UK and all can be modified.
Use a specialist insurer – bespoke doesn't always mean expensive, sometimes it means understanding the true risks involved and being willing to underwrite accordingly.
Choose your modifications carefully – functional mods can be cheaper to insure than performance modifications, but not always.
If possible, consider an agreed mileage or telematics policy
Add a named driver – sharing the driving means sharing the risk, which can make a policy a little cheaper.
Join an enthusiast's club – often this speaks to your care and passion for your vehicle, so if you're a member of an owner's club be sure to tell your insurer, alternatively ask your club for insurers they recommend.
Invest in security and preferably keep your van in a locked garage overnight.
NOTE: If your van is not your only vehicle and you only use it occasionally you could consider just taking out temporary insurance as and when you need it. Just be sure to declare your van as SORN if not insured, even if it's kept on private property.
This depends on the modifications, but generally you can expect to pay more to insure a modified van.
Worst case scenario for failing to adequately insure a modified van is having your policy invalidated on the ground on nondisclosure. Not only would this make you personally responsible for costs resulting from an accident, but you could also be prosecuted for driving without insurance and receive a N10 endorsement on your licence.
Yes, insurance for modified imported vans is available if you shop around a little, including insurance for grey import vans and American and Japanese imports.
Related Guides